Bancroft and Rider University Partnership
M.A. in Applied Psychology: Applied Behavior Analysis (ABA)
Our tuition reimbursement program offers Bancroft employees the opportunity to earn a graduate degree from one of our region's most respected private universities — plus specialized credentialing as a behavior analyst.
---
The Bancroft/Rider Partnership
Bancroft is pleased to offer a tuition assistance program that gives qualifying employees the unique opportunity to earn a highly regarded Rider University graduate degree in Applied Psychology. Students will earn a coveted academic training while attending classes conveniently on the Bancroft campus.
Bancroft/Rider Partnership Highlights
Enjoy convenient on-site, afternoon and evening courses provided on the Bancroft campus

Learn alongside and share your educational experience with fellow employees in an intimate, cohort-based program limited to 20 students

Benefit from tuition reimbursement for qualifying employees (See Admission Information)
---
About Rider's ABA Program
Rider University's part-time graduate program in Applied Psychology, Applied Behavior Analysis (ABA) is designed to meet the schedules of working professionals. It was created to fill the critical need for highly trained behavior analysts.
The 37-credit program provides training in evidence-based practices in Applied Behavior Analysis (ABA) to support clients, community members and family members across a variety of settings. Students learn how to:
Apply behavioral principles to solve performance problems
Build new behaviors and strengthen existing appropriate behaviors
Gain a compassionate understanding of individual differences
Develop strategies that will impact behavior and learning
---
National Certification Preparation
The Association for Behavior Analysis International has verified the following courses toward the coursework requirements for eligibility to take the Board Certified Behavior Analyst® examination. Applicants will need to meet additional requirements before they can be deemed eligible to take the examination.
Access Rider University's VCS information from ABAI
Access information from the BACB about the pass rates of verified course sequences.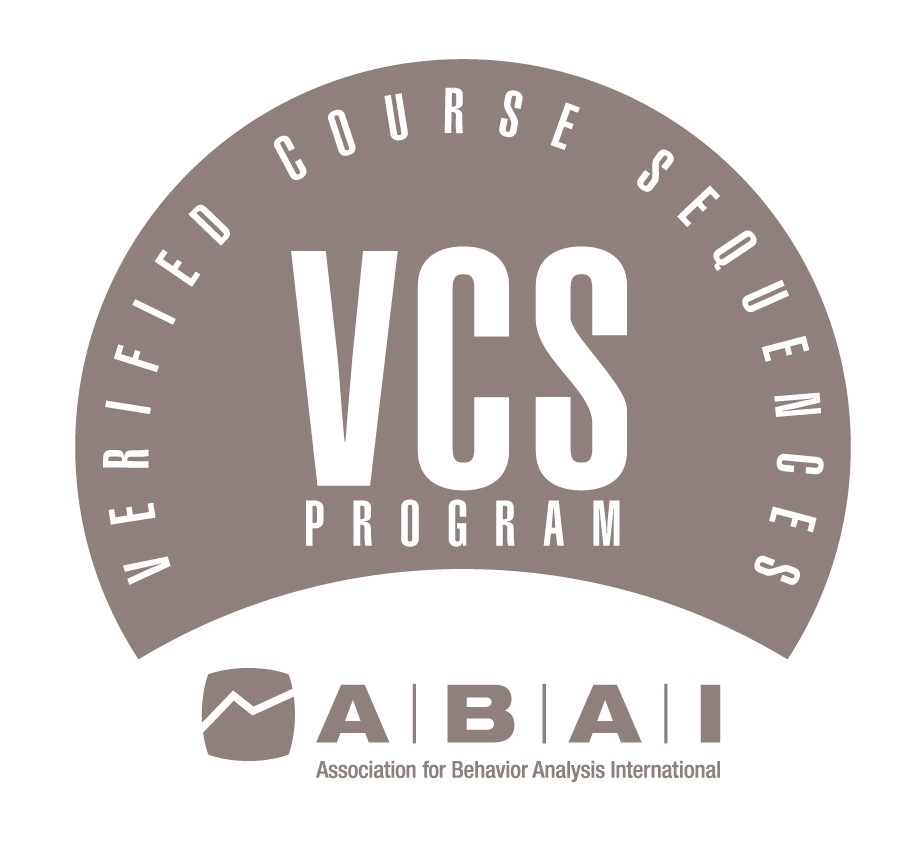 ---
Coursework
Required Applied Behavior Analysis (ABA) Core (24 credit hours)
Introduction to Applied Behavior Analysis
Principles of Learning
Functional Assessment
Single Subject Research Design and Analysis
Ethics for Behavior Analysts
Models of ABA Instruction
Interventions for Applied Behavior Analysts
Supervision and Management in AB
Additional Courses (13 credit hours)
Social Skills Assessment and Intervention
Selected Topics in Applied Psychology (topics vary)
Thesis in ABA (7 credits – includes a 1 credit proposal
---
Admission Information and Requirements
*To apply through the Bancroft program, you must:
Be employed a minimum of one year (full-time) at Bancroft
Commit to continuing employment at Bancroft for two years after completing your master's degree.
In order to apply, you must submit the following documents.
Two letters of recommendation (one of which must be from a Bancroft Director or higher-level position)
Official transcripts from every college or university attended
Résumé
Statement of Aims and Objectives
---
For more information contact:
Director of Graduate and Continuing Studies Admission
I am a behavior analyst and the coordinator for the Master's in Applied Psychology (MAP), Applied Behavior Analyst Concentration program. I teach Introduction to Applied Behavior Analysis, Principles of Learning, and Observational Methods and Functional Assessment for the MAP program.
I earned a B.S. in psychology from Stockton College in NJ in 1993, a M.S.Ed. in Applied Behavior Analysis from Temple University in 2002, and a Ph.D. in Educational Psychology from Temple University in 2009. I have been a Board Certified Behavior Analyst since 2002.