Cultivate the ability to ethically lead diverse organizations in Rider's online Master in Organizational Leadership (MAOL) program. Whether you're looking to advance your current leadership role, seeking new opportunities or a new career direction, our fully online program is designed to help working professionals enhance their communication, leadership, supervisory and administrative skills.
Using a human-centered approach, you'll be prepared  to effectively lead organizations in a changing landscape, and be proficient in enhancing human and organizational performance. Our career-focused program provides relevant, real-world education that can be applied in the workplace immediately.
Tailor your focus with program concentrations in counseling-related services, talent and organizational development (previously developing people and organizations), life and career coaching and higher education leadership.
100% online 
Choose from flexible start term dates 
Affordable online courses with a variety of financing options.
Extensive advisement and academic support for working adults
Complete your degree in 2 years or less
No GMAT/GRE required for admission
Various learning formats including an on-campus / hybrid Organizational Leadership, M.A.
Discover your leadership balance
Rider University's organizational leadership graduates learn how to drive innovative leadership, and act as catalysts for change in organizational settings of all sizes.
You'll develop a core set of leadership competencies that will enable you to:
Effectively communicate, interact and engage with a diverse workforce.
Design a personal leadership philosophy and approach to ethical leadership practice.
Understand approaches to leadership practice
Facilitate major leadership processes
Strengthen human and organizational performance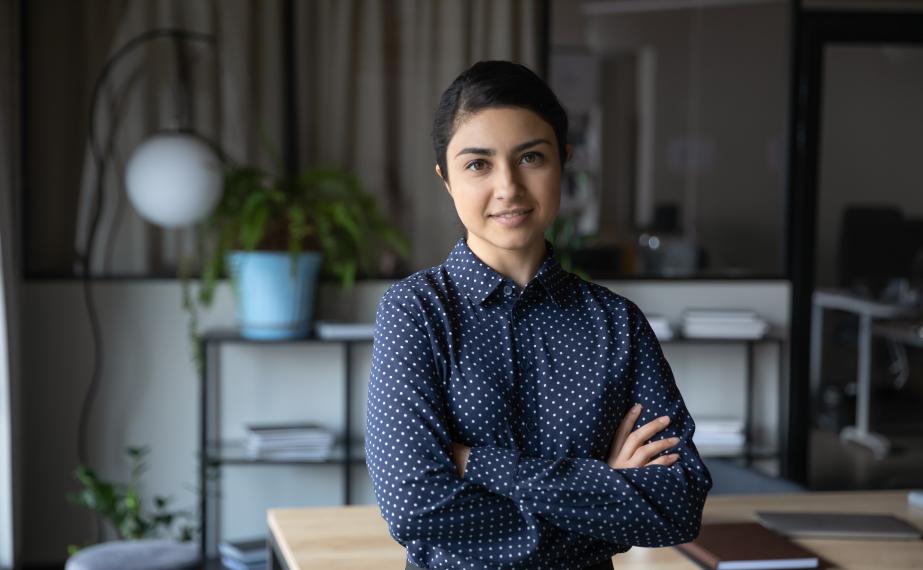 Choose from four concentrations
Customize your Organizational Leadership, M.A. studies to align with your current career speciality or an area of interest by selecting a program concentration option.
Talent and Organizational Development
Gain insight into the human aspect of leadership and prepare to become a strategic professional that works effectively to develop organizations and employees (previously Developing People and Organizations).
Learn More
Rider's relevant, real-world education can be applied immediately to your life's work. Our graduates have successful careers in a range of occupations.
Common occupations include:
Training and development
Higher education administration
Career Counselor
Institutional advancement
Alumni affairs director
Human resources
Social services
Contact
Professor and Chair of the Department of Graduate Education, Leadership, and Counseling
Bierenbaum Fisher Hall
cpeterson [at] rider.edu
609-895-5487