Business, unbridled.
Since its founding in 1865, Rider University has maintained its standing as a leading business college in New Jersey and the surrounding region. 
At the Norm Brodsky College of Business, we don't just give students a solid foundation, we immerse you in theory and practice, so you'll build useful skills for the career you choose. With a committed faculty and high visibility in the corporate community, we prepare students for success both while you're at Rider and long after you graduate.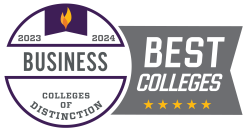 Explore our:
By the numbers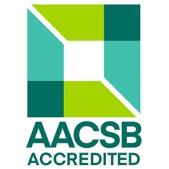 The Norm Brodsky College of Business holds prestigious business and accounting accreditation from the AACSB International, making Rider among only 2% of universities worldwide. Here are some more stats that make us proud.
Over half
of the undergraduate class of 2023 graduated with a double major and/or minor
50+
years of excellence in graduate business education
$4.3M
in recent renovations, including a data analytics lab
$10M
gift from distinguished alumnus Norm Brodsky '64 and his wife and business partner, Elaine
A name to match our mission
In 2019, Rider's College of Business Administration was named for Norm Brodsky '64 after a multimillion-dollar investment from him and his wife and business partner, Elaine. As an entrepreneur, lawyer and accountant with eight successful businesses under his belt—and, of course, a Bronc—Norm represents everything our students strive to be. Read More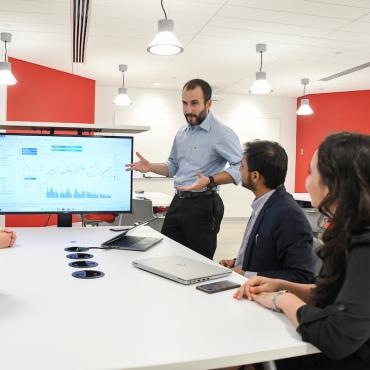 Our faculty
Our faculty are true experts in their fields. Each contributing to their academic disciplines through scholarship and research, work in industry and leadership in their professions. But, most importantly, they actively collaborate with students in and outside of the classroom to help transform their leadership potential into career success.
Meet Our Business Leaders
Business in Action
Want to develop and execute a business plan with actual start-up funds while still a freshman? As part of the Norm Brodsky College of Business' Business in Action program, you'll get real-world experience with a team of like-minded students. That's just the start to all the experiential programs and opportunities that await you.