An introduction to the Norm Brodsky College of Business
Image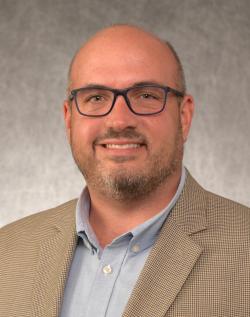 Rider University's Norm Brodsky College of Business is an ideal place to pursue your goals and passions. Our curriculum is thorough and thoughtful. Our faculty are engaged and expert. We're connected to the corporate community, and committed to blending theory and practice in our development of the whole student. 
At the undergraduate level, we offer a Bachelor of Science in Business Administration degree (BSBA) with a choice of 16 majors. All students complete a core curriculum in the breadth of business topics, and then become specialists in  traditional disciplines (e.g., Accounting, Marketing) or emerging fields (e.g., Sport Management, Data Analytics). Our curriculum is constructed so that students have enough space and flexibility to explore second majors or minors, are able to spend some time studying abroad, or can complete internships or co-ops for college credits. 
These are the kinds of high-impact activities that our faculty and advisors actively encourage students to pursue. In addition to international and real-world work experiences, our students learn leadership skills and then apply them in co-curricular clubs, organizations, and service activities. Students are invited to a series of exciting talks from a variety of speakers, panel discussions with industry experts, and off-site trips to corporate partner work sites or to business concept, case, or skills competitions. 
At the graduate level, the Norm Brodsky College of Business offers a Master of Business Administration (MBA), a Master of Accountancy (MAcc) and a Master of Science in Information Systems. Especially for our graduate students, we recognize the importance of flexibility and choice; for example, our MBA and MAcc programs may be taken completely or partially online, and some of our programs may be paired in a dual-degree option.
Our faculty are true experts in their fields, contributing to their academic disciplines through scholarship and research, work in industry, and leadership in their professions. But most importantly, they care about the growth and engagement of students. They understand the power in faculty/student relationships, and they're truly invested in our students' experiences, education, and outcomes. 
Importantly, we have achieved and maintained accreditation through the Association to Advance Collegiate Schools of Business (AACSB). This accreditation indicates the highest standard of quality and continuous improvement, and represents just how seriously we take our work. We are proud to say that the Norm Brodsky College of Business is dual AACSB accredited in business and accounting – an honor shared by only about 2% of business schools worldwide.
Whether your passion in business stems from technology, data, people, money, innovation, making the world a better place, your own career progress, or all of the above, Rider's Norm Brodsky College of Business is a great place for you to get down to business. I'd welcome any chance to get to know you and your goals, and share in more detail why I feel that Rider is a great place to live and learn. 
Thank you, 
Gene Kutcher
Dean, Norm Brodsky College of Business