About the Competition
Have an innovative business idea? You could win a full tuition scholarship to Rider!
The Norm Brodsky Business Concept Competition is designed to recognize and promote exceptional effort, skill, and creativity among high school students. The winner of the senior pitch competition receives a four-year, full tuition scholarship to Rider University.
The competition is sponsored by Norm Brodsky '64 and his wife, Elaine. Norm, a long-time entrepreneur who is the namesake of Rider's Norm Brodsky College of Business, founded eight successful businesses including Citi Storage, the largest privately owned archive business in the country.
Who is eligible?
High school sophomores, juniors, and seniors are encouraged to enter the competition.
Students compete in two divisions. Sophomores and juniors compete in the lower division.  Seniors compete in the higher division.
All finalists (and family and friends) in both divisions are invited to the live finale and banquet.
How do students apply?
Entry Deadline: November 15, 2023* (applications submitted after the 11:59 pm deadline will be entered into next year's competition)
*Rising high school seniors must apply to the University by the Early Action deadline of November 15 in order to be eligible for the live finale.
Live Finale: February 3, 2024
Snow Date: February 4, 2024
How are winners selected?
A set of judges review all entries. The top five entries in each division will be invited to present their business concept at Rider University before a panel of judges. Scores will then be totaled to determine final placement. If you are a finalist in the senior division and are coming from beyond the local area, Rider University will provide transportation and lodging for the senior finalist. Rider does not want distance to deter a senior from entering the competition.
Download the Competition Judging Rubric here.
When are the awards conferred?
Final placement and awards will be announced at the banquet following the live finale.
Prizes
Senior Division:
1st Place: 4-year, full-tuition scholarship* + a plaque + a trophy for your high school
2nd Place:$500 gift card + plaque
3rd Place: $250 gift card + plaque
*Scholarship is to attend Rider University and is contingent upon the student being accepted at Rider University, and continuing as a Rider student in good standing.
Sophomore/Junior Division:
1st Place: $750 + plaque + trophy for your high school + automatic entrance to the finals when you are a senior*
2nd Place: $250 + plaque
3rd Place: $150 + plaque
*Automatic entrance to the finals assumes student formally applies to the competition as a senior – the student can use a similar or different concept.
About Norm Brodsky
The personification of the word "entrepreneur", Norm Brodsky '64 launched eight successful businesses before he began sharing his strategies as the author of the popular Street Smarts column in Inc. Magazine.
Brodsky is also the author of the book The Knack: How Street Smart Entrepreneurs Learn How to Handle Whatever Comes Up. Norm and his wife Elaine enjoy sharing their expertise and mentoring business owners as well as entrepreneurial students.
In the News
Image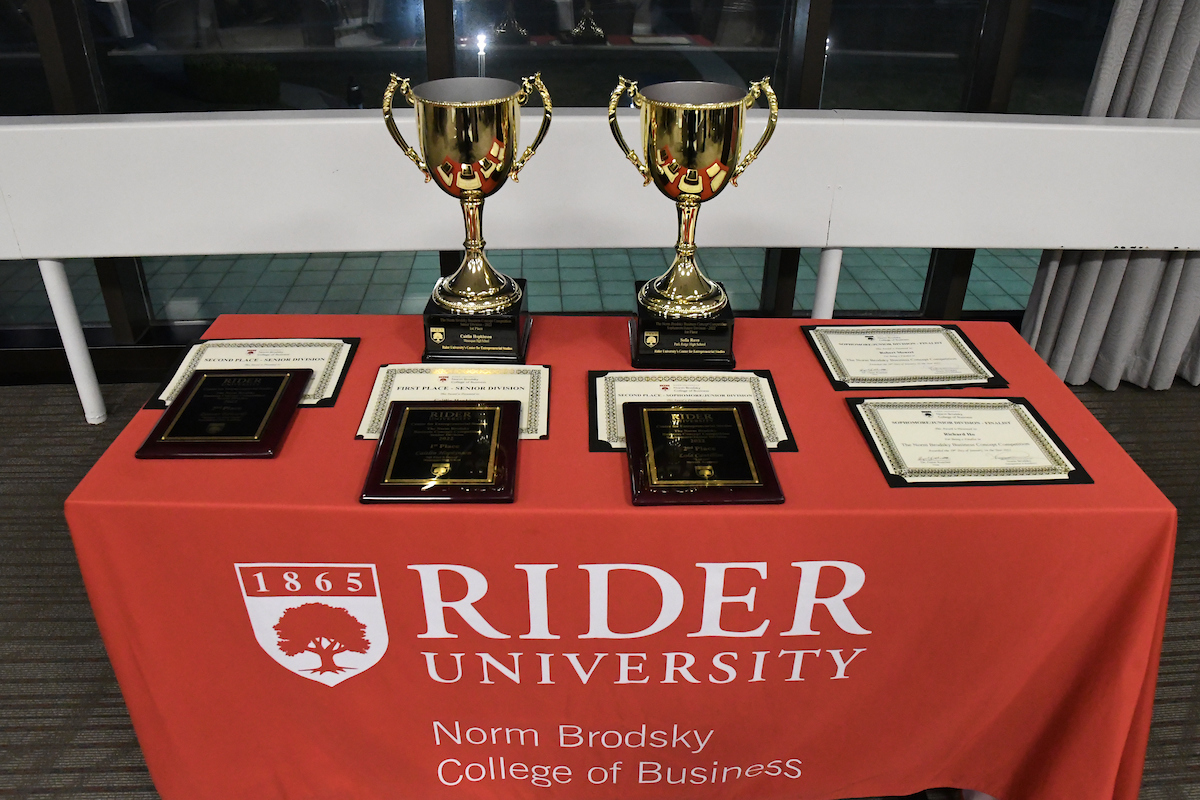 For More Information:
Director, Center for Entrepreneurial Studies