We welcome all innovators and entrepreneurs, from business owners to executives! Travel to Oxford, England for a one-week intensive where you'll explore business growth strategies successfully used by today's leading entrepreneurs.
Image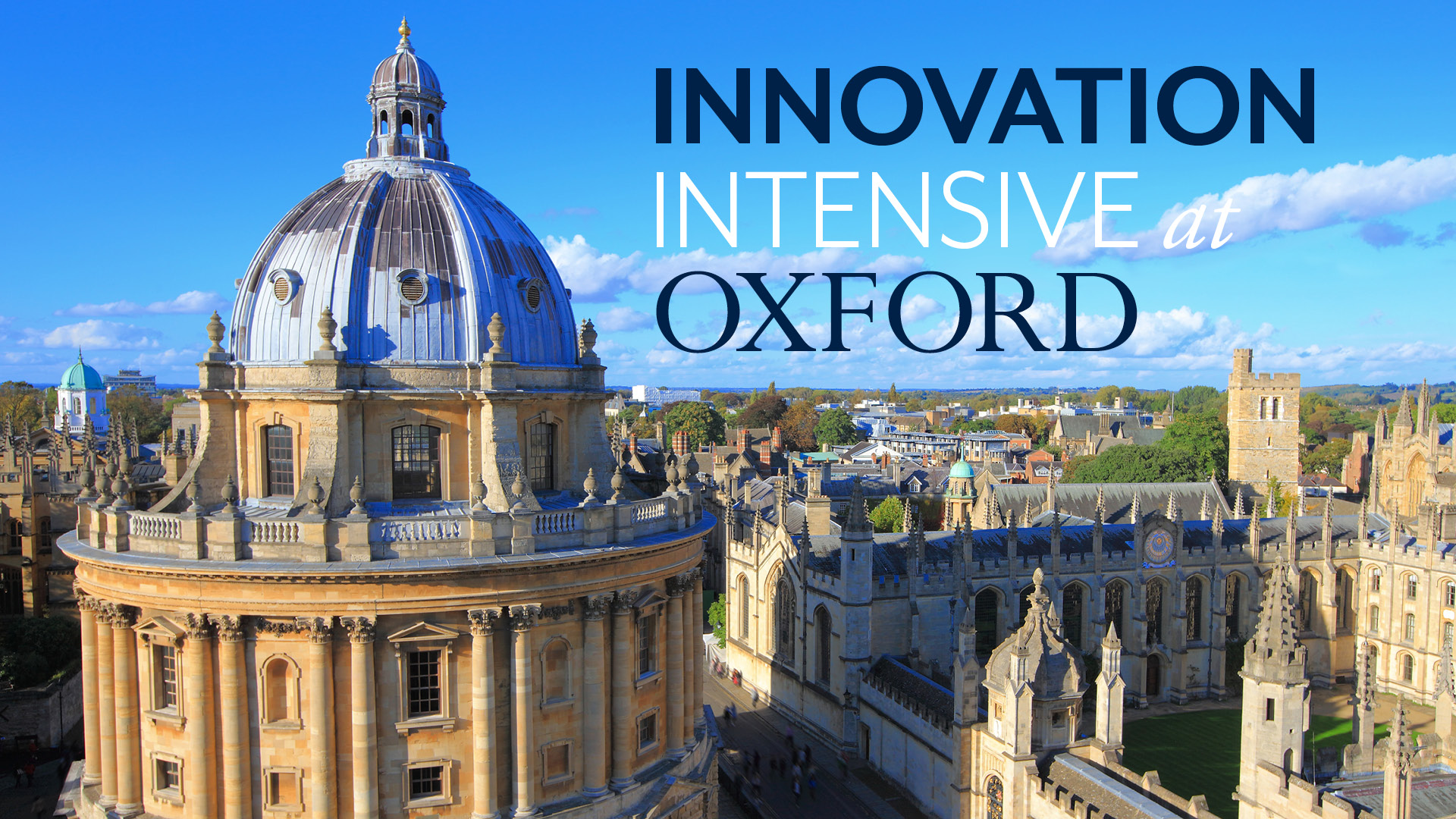 Program Description
The Rider University Innovation Intensive at Oxford, a residential experience where you will interact with some of the most dynamic, leading innovators of today. Explore business growth strategies successfully used by today's entrepreneurs. This program will take place at St. Edmund Hall, a permanent private hall of the University of Oxford in partnership with Rider University.
Our Executives-in-Residence and guest speakers include some of the cutting edge innovative and entrepreneurial thinkers of today. A unique aspect of the program features a collaborative environment where executives, entrepreneurs and capital market experts share their vision of innovation. Students are exposed to the philosophy, skills and techniques of entrepreneurship, and innovation with world-renowned guest speakers and faculty in a historic institution designed to foster academic growth. Participants learn through classes and lectures, observational analysis with industry executives, and through practical entrepreneurial study workshops and practical seminars.
Topics Covered
Challenges and Opportunities
Revenue Generating Technology
Stakeholder Capitalism
Facilitated Brainstorming Techniques
Build Your Network
Industries represented
E-Commerce
Manufacturing
Government services
Construction and Real Estate
Business Services
Hospitality Services
Healthcare and Life Sciences
Consumer products and services
Software development
Mobile Technology
Financial services
For more information, contact [email protected].