When you're choosing a graduate program, we think it's important to hear about it from a student's perspective. Our school psychology ambassadors can answer your questions about Rider, the application process, admission process and the curriculum. They also can share their own personal experiences about life as a graduate student at Rider.
Meet our ambassadors
John Guzick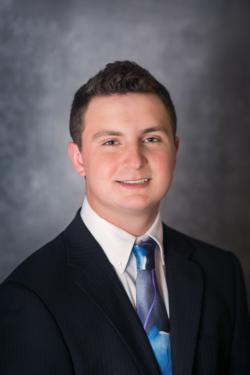 Hometown: Pottsville, PA
Hobbies: Working out, watching or reading anything NFL, MLB or NBA related, spending time with family and friends
Favorite food: Fettuccine Alfredo 
Favorite animal: Koala 
"When I begin looking into school psychology programs I was, admittedly, very stressed out about it. I wanted to find the program that was the best fit for me as a person and future school psychologist. I spent hours looking up different programs all across the northeast United States hoping to find a program that stood out to me. Rider initially caught my eye due to it being a well-respected NASP (National Association of School Psychologists) approved program. After doing more research on the program and seeing the beautiful campus, I knew Rider was the perfect choice for
me.
I can confidently say that this experience so far has been unlike anything I had during my undergraduate career. Rather than just listening to someone lecture for the entirety of class, we do many interactive activities, group collaborations and practice different skills that will help us as future school psychologists. All of my professors so far have been wonderful and, most importantly, accessible to me. I have experienced so much personal growth and confidence thanks to my professors. Getting to know my small cohort of classmates has also been an absolute pleasure. In the school psychology program, you take a majority of the courses with the same group of people. I feel this has helped me develop a lot of meaningful friendships. 
I am incredibly excited to be a potential resource for prospective students interested in school psychology here at Rider. Making that jump from either your undergraduate degree or job into graduate school can be intimidating, but my professors have done a great job at making this a fun and enjoyable experience for my classmates and I. If I could go back in time to when I was deciding which school psychology program was best for me, I wouldn't change a thing." 
Genesis Walker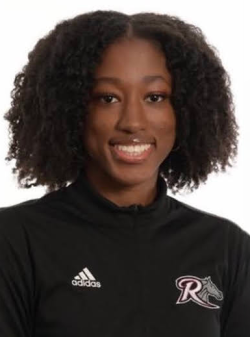 Hometown: Bordentown, NJ 
Hobbies: Reading, working out, and watching funny TV shows and movies
Favorite food: Pasta or a good burger and fries  
Favorite animal: Cheetah  
"When I finished my undergraduate career at Rider, the question of what's next was constantly in my mind. I wanted to be part of a program that would equip me with all of the tools and knowledge I would need to take that next step and allow me to develop relationships with my professors. After doing extensive research on various programs, Rider's school psychology program was the inevitable choice. Rider's school psychology program is nationally ranked and approved by the National Association of School Psychologists. The success rate of graduates from the program was astonishing and the faculty are actively changing and shaping the field of school psychology. I immediately knew Rider's program was for me.
I am extremely excited to be available as a resource to prospective students. If I could give any advice it would be to do something out of your comfort zone and trust your gut. Even if you are a little anxious and nervous about taking the big step into your next chapter, don't hesitate! Trust yourself and the decisions you make. It could be the next step into something great! Coming into this program was a huge shift for me, but I have received an endless amount of support which has allowed me to grow. That same community is available for you too!"