Hard Work Pays Off
As a member of Phi Theta Kappa, you've demonstrated that you're hardworking, committed to community and serious about your academics — all qualities we admire and seek in our transfer students at Rider University.
Top of the Class
Rider University in Lawrenceville, NJ is one of just a select few schools recognized by Phi Theta Kappa Honor Society for its commitment to support transfer students. Ranked on U.S. News and World Report's Best Colleges list and the Wall Street Journal's Top U.S. College list, we welcome students from across the region, the nation and around the world to be challenged and supported by our inclusive and vibrant living and learning community. In class and beyond it, we'll help you create a future that feels true to you.
Discover Your PTK Perks
Here are just a few of the benefits you'll find as a PTK student at Rider:
We'll recognize your academic accomplishments with scholarships and awards
You'll join a built-in community of more than 100 PTK scholars at Rider, as well as 
You'll grow through internships, including in nearby Philadelphia and New York City, as well as opportunities to study abroad and other hands-on experiences. 
PTK members are also eligible to join the Baccalaureate and Business Honors Programs for unique learning opportunities!
Full Tuition Scholarship
Apply for the prestigious Transfer Trustee Scholarship, a full-tuition scholarship given to our top 3 community college graduates who plan to start at Rider in the fall semester. Rider's Transfer Trustee Scholarship provides full tuition for 2 years of full-time study.
You must be an active PTK member to apply.
Recent recipients of this prestigious scholarship are transfer students from Middlesex County College, Raritan Valley Community College, Bucks County Community College and Anne Arundel Community College.
Automatic Scholarship Awards
Students do not have to apply for most merit-based scholarships; they are automatically awarded if eligible. Rider's top transfer scholarships are worth nearly 50% of tuition.
In addition to merit-based scholarship awards, PTK Members also receive an additional $1,000 annually for up to 3 years.
Guaranteed Transfer
We partner with most regional community colleges to simplify your transfer to Rider.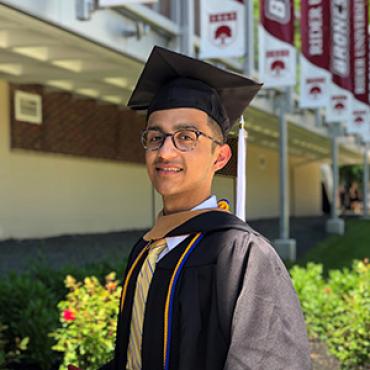 "As a transfer student, the transition was smooth and I felt right where I belong. I have been able to get involved and get real world experiences that put the classroom theory into practice."
— Jason Lima '19, Global Supply Chain Management
Transfer student from Mercer County Community College, former Phi Theta Chapter Officer and Coca Cola Leaders of Promise Scholar
Contact
Associate Director of Admission
NJ: Transfer population
jcook [at] rider.edu
609-896-5000 x7159
609-557-3114 (Mobile)