Welcome from the Division of Student Affairs
As a student at Rider University, you will be faced with life-changing opportunities.  Rider provides a transformational learning experience – where you'll learn about yourself and others, your field of study and the larger world, that will prepare you for success in all of your goals – even goals you have yet to discover. This dynamic educational experience occurs both inside and outside the classroom – from your class or research with a faculty member to your involvement in a student organization, engagement in community service or study abroad trip, internship or field experience, or conversations in your residence hall or at a campus speaker or event.  The Engaged Learning program will help you navigate the abundance of opportunities, reflect on your experiences and apply those to your career pursuits.
The Division of Student Affairs is comprised of a variety of departments which will support you along your journey.  While our interactions with you will differ, our overarching commitments are consistent:  to promote a vibrant campus community, diversity, equity & inclusion, student success and co-curricular learning.  
Departments within the Division of Student Affairs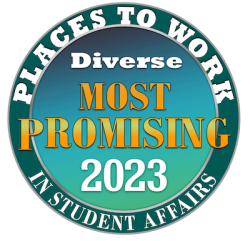 Hopefully you've already observed Rider's genuine sense of community, a community where all people –inclusive of all of their identities, backgrounds and experiences are celebrated.  We look forward to engaging with you and helping you identify how your Rider experience will equip you with the knowledge and skills, as well as the friendships and memories, that will carry you for your lifetime as a part of the Bronc family. 
You'll only have this opportunity once – make the most of it!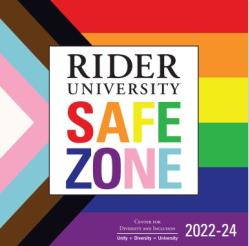 Provost and Senior Vice President for Academic & Student Affairs
Moore Library
dfredeen [at] rider.edu
609-896-5010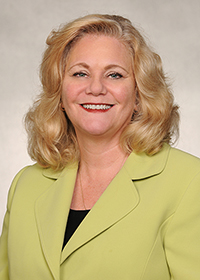 Assistant Vice President for Student Affairs
Bart Luedeke Center
barbati [at] rider.edu
(609) 896-5000 x7727