Welcome to Rider University's Office of International Education!
The Office of International Education is the University's "gateway" to a world of opportunities for academic, professional and personal growth in the 21st century. The integration of the world's economies, record levels of human migration, as well as social, economic, political and environmental issues of worldwide dimensions, make it clear that NOW is the time to develop the intercultural knowledge and skills to succeed and flourish.
Whether you are a domestic student seeking a study, internship or volunteer experience abroad, an international admitted or enrolled student considering or pursuing a degree at Rider University, or a faculty member seeking support for international research and teaching opportunities, the Office of International Education is your first stop for assistance in reaching your goals.
The Office also supports Rider University's five-year Internationalization Strategic Plan (PDF) to integrate international issues and intercultural competencies into the academic and co-curricular lives of all students.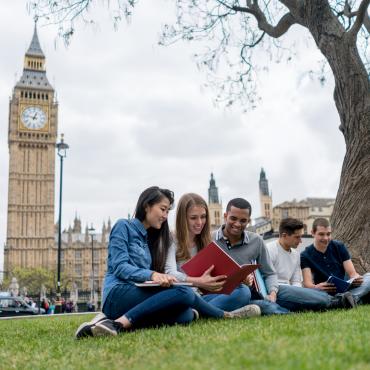 Explore Opportunities
Visit the Study Abroad website or contact our staff for further information and "bienvenidos"!
Study Abroad