Bringing it Home
The Rider arena project enters its final phase
We've come a long way! Rider is gaining ground and more than halfway toward transforming Alumni Gym into a modern NCAA Division 1 arena. The athletic arena project has now entered its final phase, with the promise of creating exceptional game-day experiences for Rider fans and student-athletes.
Through private support, the University has already begun to enhance one of the most visible parts of our athletic program with new improvements to the home of the Broncs men's and women's basketball, volleyball, and wrestling teams.
Now the focus turns to an even more ambitious plan. One that will benefit our student-athletes, our loyal supporters, and aid recruitment and enrollment across the University.
Plans call for these exciting facility upgrades:
a new and more spacious lobby
new ticketing and concession areas
expanded seating along the baseline and arena corners
an entertainment suite
better sight lines to the court
new ways to access seating that does not disrupt the action
a center-hung scoreboard with digital display
more restrooms
expanded sports medicine area
a new strength and conditioning center behind the practice facility
Recent gifts
Keep the momentum going
Let's continue to create an ideal environment that matches the expectations we have for our teams.
Transformation of this historic facility - the first Rider building on its Lawrenceville campus - began with a focus on improvements for the athletic programs that use the space to train and compete. Significant upgrades have already been accomplished. In fact, today we are 62% of the way to our ultimate goal of $17.7 million. Thanks to generous support, we have raised over $11 million from more than 100 donors, allowing us to accomplish these significant upgrades:
a practice facility featuring the Jason Thompson Practice Court
new flooring
new lighting and sound system
a video board
upgraded locker rooms
team meeting and film rooms
new coaches' offices
You make it possible
Join us as we work to transform the game day experience.
As you know, the condition of a University's athletic facilities is important to the success and status of its sports programs. Your help has led our Division I teams to experience tremendous success both during competition and in their growth as student-athletes. Some examples:
Wrestling won the MAC East Division in its first year in the league and Jesse Dellavecchia '20 and Ethan Laird '21 were named All-Americans
Women's Basketball won the MAAC Regular Season Championship behind the performance of its first-ever All-American, Stella Johnson '20, who signed with the WNBA's Washington Mystic
Men's Basketball finished in the top three of the MAAC Regular Season Standings for the third-straight year
Volleyball qualified for the MAAC Championships and freshman Morgan Romano earned MAAC Rookie of the Year
Overall, Rider University Athletics earned the Pepsi Zero MAAC Commissioner's Cup title for the first time in school history
Rider student-athletes posted a 93% graduation success rate - 4% above the national average
We invite alumni and friends of the University to help shape the future of this cornerstone of Rider Athletics through support of this important capital initiative.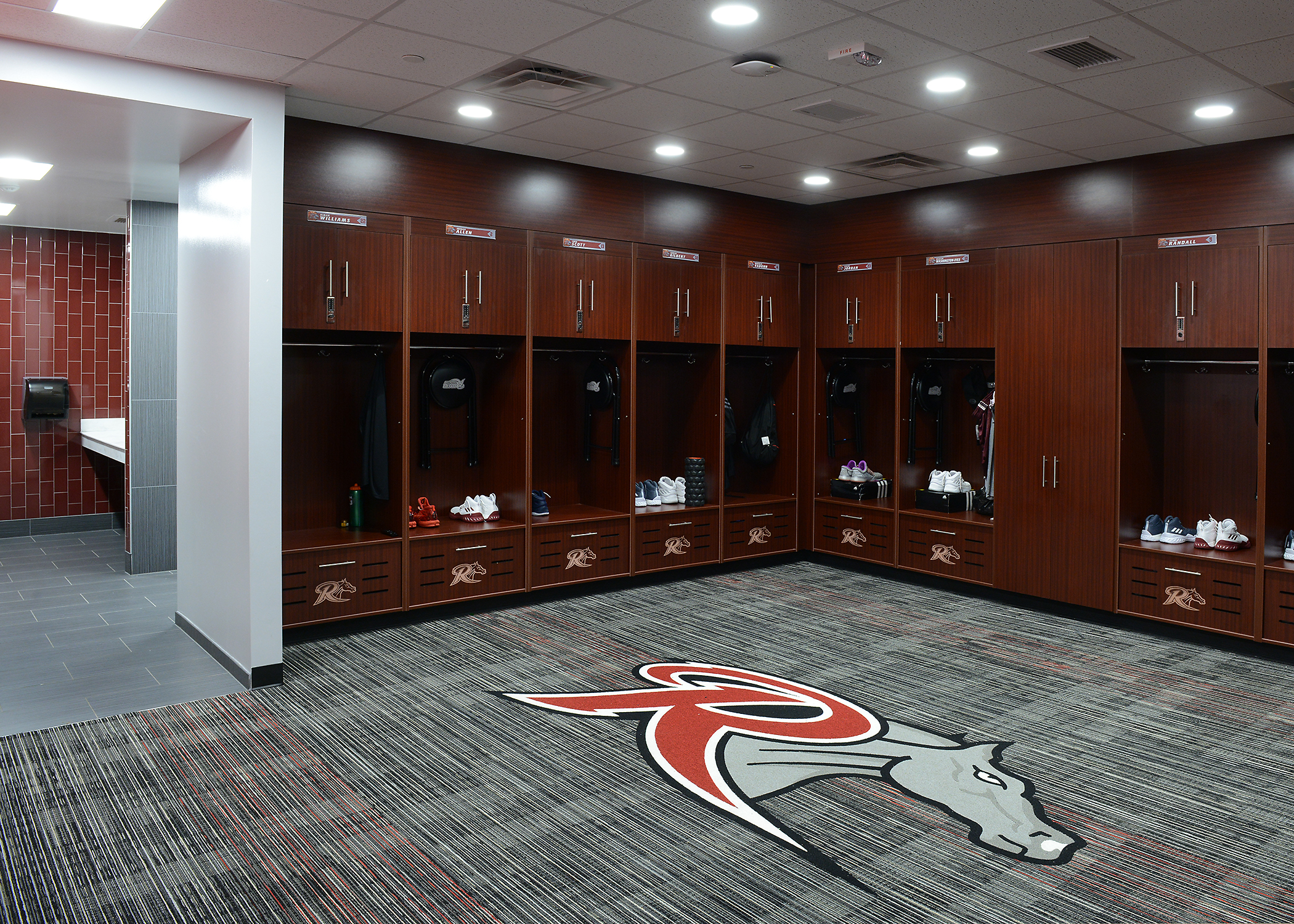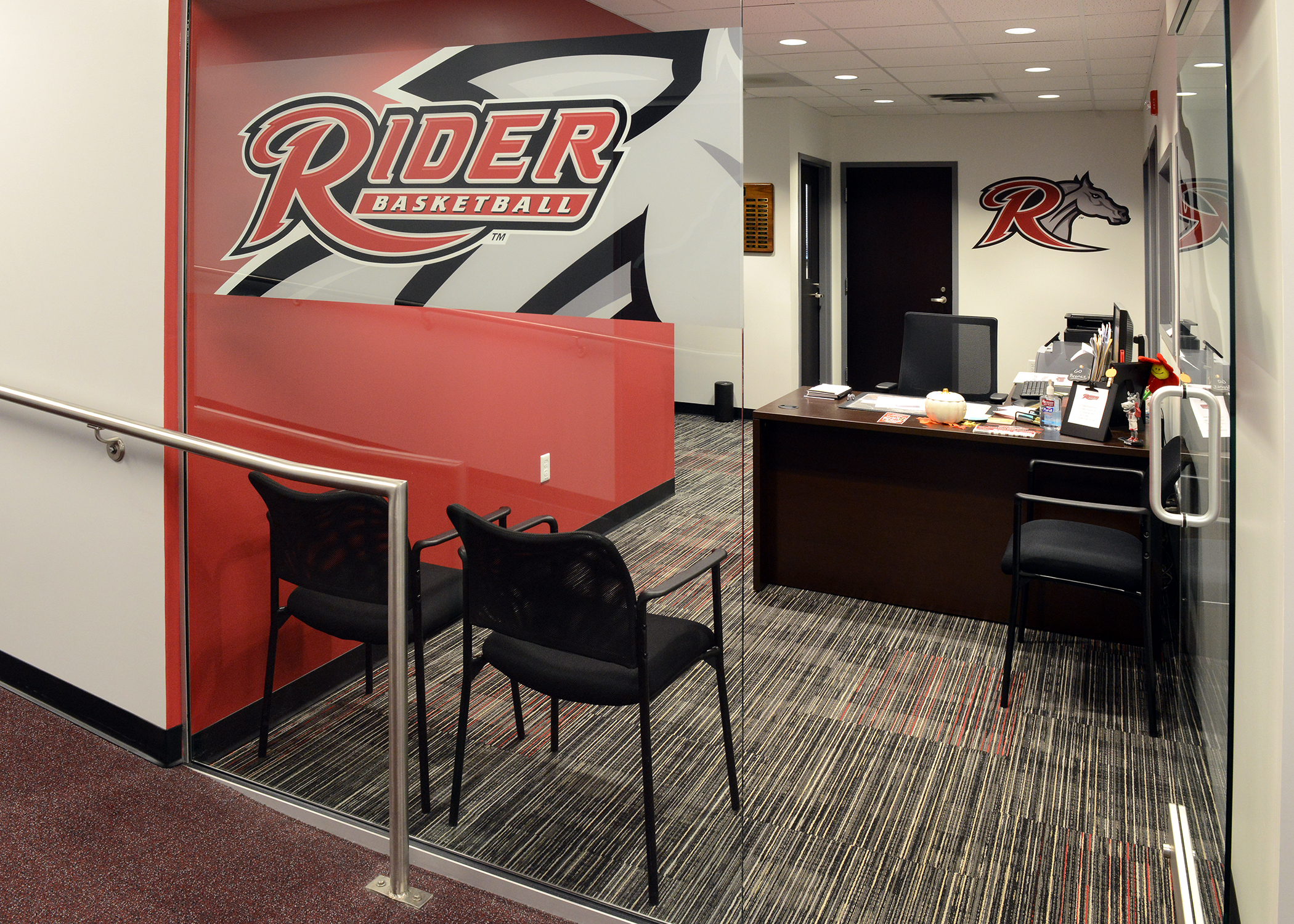 Naming Opportunities
*Already assigned
Athletics Complex - Indoor ($5M)
Alumni Arena ($2.5M) *
Alumni Arena Competition Court ($1M)
Alumni Arena Grand Entrance Lobby ($1M) *
Basketball Practice Facility ($1M)
Alumni Arena Entertainment Corner Suite ($500K)
Alumni Arena Corner Seating ($250K)
Alumni Arena Sports Medicine Area ($250K)
Men's Basketball Locker Room ($250K) *
Practice Facility Court ($250K) *
Practice Facility Weight Room ($250K) *
Women's Basketball Locker Room ($250K) *
Video Scoreboard ($250K) *
Hall of Fame ($200K) *
Athletic Director Office ($100K)​
Athletic Director Office Suite Conference Room ($100K)
Athletic Director Office Suite Reception Area ($100K)
Media Workroom ($100K)
Men's Basketball Head Coach Office ($100K) *
Men's Basketball Conference Room ($100K)
Women's Basketball Head Coach Office ($100K)
Women's Basketball Conference Room ($100K)
Volleyball Locker Room ($100K)
Alumni Arena Concessions ($50K) *
Alumni Arena Ticket Booth ($50K) *
Men's Basketball Assistant Coaches Office ($50K)
Men's Basketball Locker Room Lounge ($50K)
Women's Basketball Assistant Coaches Office ($50K)
Women's Basketball Locker Room Lounge ($50K)
Visiting Team Locker Room ($50K)
Help transform Rider's historic alumni gym and provide the high-quality setting our student-athletes and fans deserve.
GO BRONCS!
To learn more about athletic facility capital projects as well as current naming opportunities, please contact Matt Mastrianni, Associate Director of Major Gifts for Athletics, at 609-896-5291 or [email protected]