Invest in our students
Scholarships make a higher education possible for talented students with financial need. Many students indicate that they would not have been able to study at Rider University if it had not been for the generosity of one of our many esteemed donors.
Scholarship Luncheon brings together students and their generous supporters
The Annual Scholarship Luncheon gathered over 100 donors, scholarship recipients and staff to celebrate after a two-year hiatus due to the pandemic.
To support scholarships at the Norm Brodsky College of Business, the College of Arts and Sciences, or the College of Education and Human Services, donors may contribute to one of the existing scholarship funds below or establish a new fund.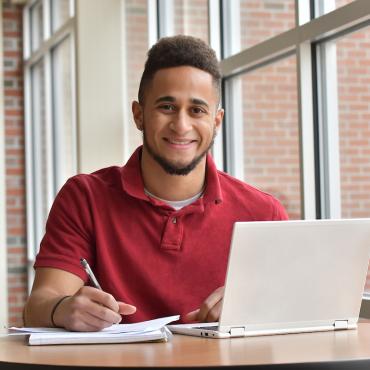 The Rider Scholarship Fund
Gifts of any amount support promising, talented students with financial need as they discover their passions and develop into leaders.
Give Now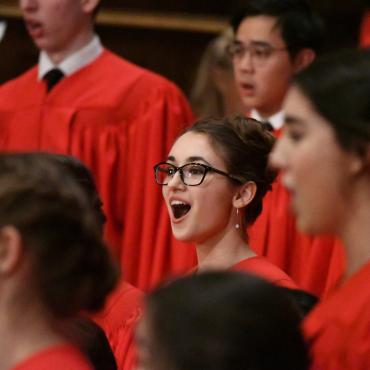 The Westminster Scholarship Fund
Contribute to the next generation of creative expression and help spread Westminster's mission of service through music and the arts to the greater community.
Give Now
Named Scholarships
Named scholarships provide you with a way to change a student's life with much-needed tuition assistance while paying tribute to a special person in your life.
Current-use Scholarships
Current-use scholarships may be established with a gift of $5,000 or more and are awarded immediately.
Endowed Scholarships
An endowed scholarship of $25,000 or more provides you with an opportunity to establish a legacy while ensuring that funds are available in perpetuity. Your gift will make certain that you provide educational support to students for years to come. Because your endowed scholarship will be invested, each year, a portion of the fund (typically 5%) will be awarded to a student, permitting the remaining funds to grow over time. Not only can your scholarship be designated toward the College or major of your choosing, it can also commemorate a family member, a dear friend, or another important individual.
Receiving this scholarship is one of those life-changing events.... This has drastically changed the future for my family and me. Because of the Becketts' generosity, I can now pursue my dream without the burden of debt."