Group Exercise Classes & Fitness Programming
FITNESS FRIDAYS - 1st Friday of every month
1PM - 3PM in SRC Lobby
The SRC & Gourmet Dining bring you the hot topics on Nutrition, Fitness and Wellness information every month. Featuring New Games, Prizes and Giveaways each month!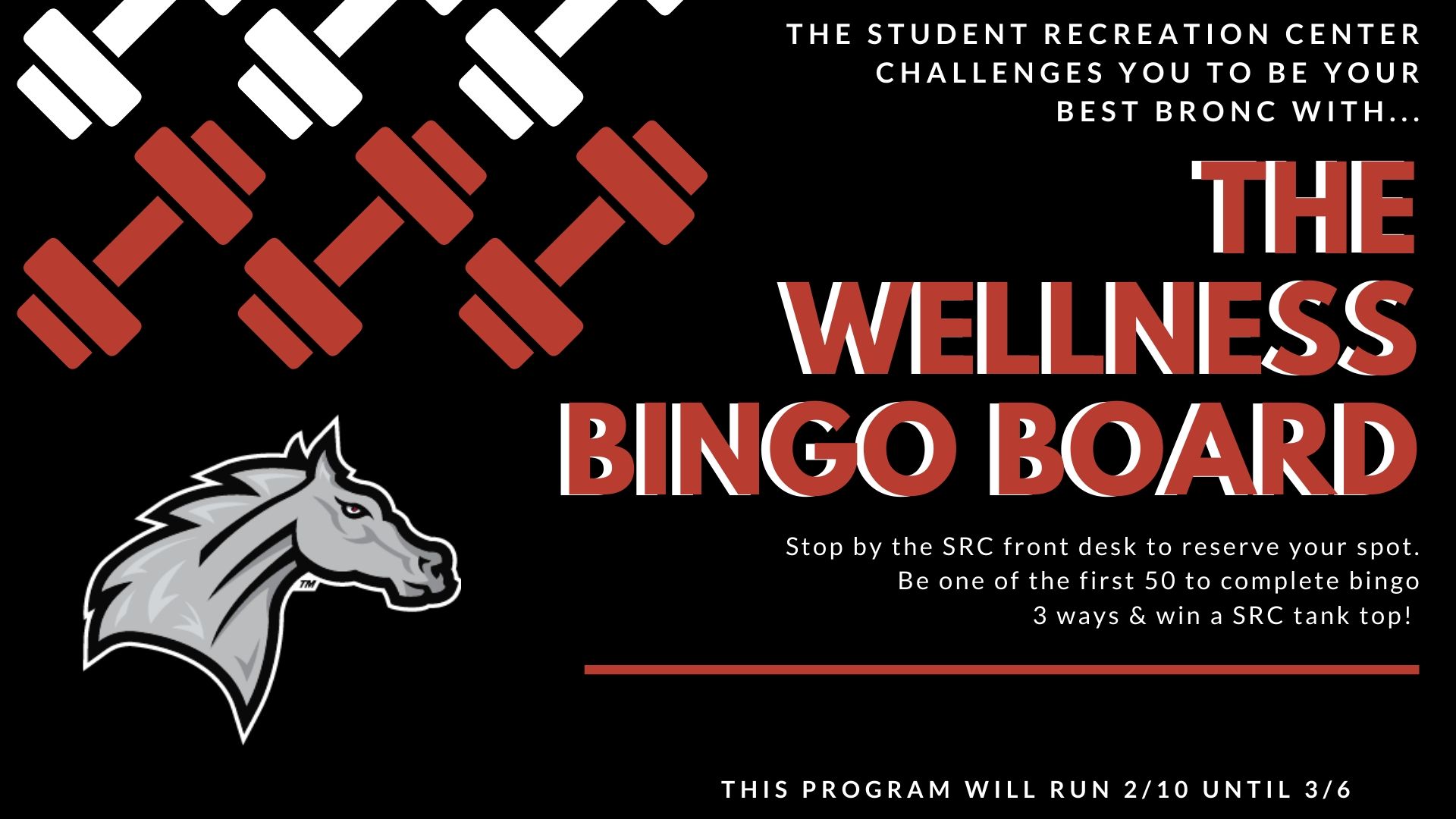 ---
SPRING 2020 SCHEDULE
NO CLASSES HELD DURING SPRING BREAK
MONDAY
TUESDAY
WEDNESDAY
THURSDAY
YOGA
12:00-12:45PM
Studio 1/Meryl
YOGALATES
12:00-12:45PM
Studio 1/Jenny
CYCLE
5:30-6:30PM
Studio 1/Carolyn
INSANITY
5:30-6:30PM
Studio 1/Brett
CIRCUIT
5:30-6:30PM
Studio 1/TJ
MIND & BODY POP UP
5:30-6:30PM
Studio 1/Staff
CORE & CONDITIONING
6:30-7:30PM
Studio 1/Cathy
ZUMBA
6:30-7:30PM
Studio 1/Bridgette
ZUMBA
6:30-7:30PM
Studio 1/Pamela
YOGA
7:00-8:00PM
Studio 1/Meryl
YOGA
at Westminster Choir Campus
7:00-8:00PM
Talbott 3/Laura
SRC MIND & BODY POP UP SCHEDULE
Thursdays 5:30-6:30 pm / Studio 1
Date
Class Description
Instructor
1/30/2020
Strength and Stretch - 30 mins of strength training following by 30 mins of deep stretching. A perfect balance of fitness and the release of tension.
Morgan
2/6/2020
Intro to Yoga - Designed for those new to yoga or those who would like a refresher on the basics of yoga. Explore asanas (poses), breath awareness and relaxation techniques.
Kaitlyn
2/13/2020
Pilates - a mat class which is excellent for improving posture, strength and flexibility and aligning the body correctly. Pilates also teaches coordination, concentration and control of the body.
Dawn
2/20/2020
Gratitude Flow - This class will help cultivate a sense of gratitute through mindfulness exercises and movement.
Laura
2/27/2020
Meditation and Pranayama - With the conscious awareness of breath this mindful meditation uses breath as a reference point for resting into the present moment.
Kristin
3/5/2020
Power Yoga - An energetic fitness bases approach to vinyasa-style yoga that will make you sweat.
Kristin
3/12/2020
Setting Intentions - In honor of the upcoming spring equinox, we'll focus on the aspects of ourselves we want to nurture and see bloom while moving through a slow yoga style flow.
Laura
3/19/2020
Spring Break - no class
3/26/2020
Strength and Stretch - 30 mins of strength training following by 30 mins of deep stretching. A perfect balance of fitness and the release of tension.
Morgan
4/2/2020
Mind and Body Fusion - A wonderful combination of exercises from Yoga, Pilates and Barre workouts to be strong, flexible and balanced.
Kristin
4/9/2020
Connecting Breath to Movement - Explore breathing techniques and move through a yoga flow connecting breath to each movement.
Laura
4/16/2020
Hatha Yoga - the most familiar form of yoga in the Western culture. A practice of yoga poses use physical alignment and breathing for physical strength, physiological healthy and emotional well-being.
Kristin
4/23/2020
Strength and Stretch - 30 mins of strength training following by 30 mins of deep stretching. A perfect balance of fitness and the release of tension.
Morgan
4/30/2020
Meditation - a yoga flow to warm you up followed by practice of mindfulness to train attention and awareness, and achieve a mentally clear and emotionally calm and stable state.
Kaithlyn
* Schedule and instructor subject to change.
Class Descriptions
*Low Impact. All classes taught to multi level with modifications shown.
CIRCUIT - Boost cardiovascular and muscular fitness while moving through a circuit of stations using various exercise equipment and muscles groups.
CORE & CONDITIONING - Increase core strength while toning your abs, shoulders, butt and legs. With a strong core and firm muscles you will feel better in any activity you do.
*CYCLE - With lights dimmed and music bumping this is a high energy, heart pounding cardio party on a bike. Great for burning massive calories and lower body strength and toning.
INSANITY - The beach body workout that pushes your limits with total body Max Interval Training. Rounds of intervals challenge you to keep your body working at maximum capacity for fast results. It is sure to get you in insane shape!
*MIND & BODY POP UP - A mix of classes dedicated to the benefits of exercising both the mind and the body for overall well-being and health. Throughout the semester different styles of exercises like Yoga, Pilates, Meditation and other wellness classes will be highlighted. ***Ask the Front Desk about the full schedule.
*YOGA - Whether you're new to the mat or an experienced yogi, this class provides incredible mind and body benefits, builds strength, restores flexibility and helps to de-stress the body and the mind.
*YOGALATES - Combines the benefits of strength training of Pilates and the flexibility of Yoga for a beneficial mind/body experience.
ZUMBA - Meringue your way to fitness with a high energy Latin and International cardio dance workout.
---
Rules and Regulations
You are required to bring your member ID to swipe in and your member ID will be entered into Bronc Nation.
We start entering ID numbers into Broncs Nation 30 minutes prior to the start of all classes.
Inform the worker at the front desk if you are attending consecutive classes.
No late admittance or admittance without your member ID card.
Inform the instructor if you are new to the class or need to leave early.
Athletic shoes and attire are required.
HAVE FUN!
---
The student recreation center reserves the right to cancel classes if attendance averages less than three participants over a three week period. Class schedules are subject to change.
Contact [email protected] or stop by the SRC front desk for more information.