Rider Executive Committee
Eileen Wirth '88, '95, President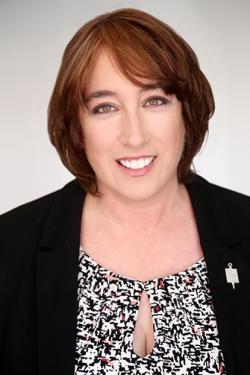 Eileen Wirth, MBA, CPM®, HCCP, SHCM® Ms. Wirth is President and CEO of Moorestown Ecumenical Neighborhood Development, Inc. (MEND), a 50-year-old private, nonprofit corporation that develops, builds, owns and currently manages approximately 800 affordable rental homes in southern New Jersey. She began her career at the New Jersey Housing and Mortgage Finance Agency, (HMFA), where she worked for 16 years, followed by positions in the housing departments of two large faith-based non-profit entities that provided affordable housing throughout New Jersey and the Greater Philadelphia area.

Ms. Wirth earned her Bachelor of Science degree with a concentration in finance, from what was then Rider College in 1988, and obtained her Master of Business Administration from Rider University in 1995. She holds the Certified Property Manager (CPM)® designation from the Institute of Real Estate Management (IREM), the Housing Credit Compliance Professional (HCCP) designation from the National Association of Home Builders (NAHB), and Specialist in Housing Credit Management (SHCM®) from the National Affordable Housing Management Association (NAHMA).

Ms. Wirth is active with several professional organizations including the Institute of Real Estate Management (IREM) and the Pennsylvania Delaware Affordable Housing Management Association (PennDel AHMA), as well as with the Rider Alumni Board of Directors and Women's Leadership Council.
Nicole Woodland-Devan '98, First Vice President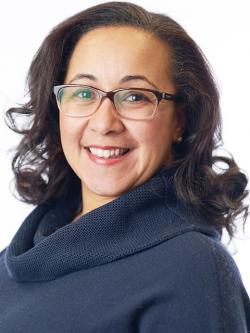 Recently elevated to President of Compas, Nicole is responsible for providing strategic leadership for the agency by working with the CEO and Executive Team to establish long-range goals, strategies, plans and policies.  As President, she is responsible for the oversight of Compas Buying Services and Supplier Partner teams and will be ultimately responsible for operationalizing and managing new buying categories and services as they are commercialized. 
Beginning her career with Compas over 20 years ago as an Account Manager, Nicole has had a significant impact on the company. She has risen through the ranks in roles such as Marketing Manager and Executive Director of Promotional Media where she led the organizations Promotional Products business unit for several years, growing its revenues to over $27m annually.  Nicole and her team have transformed the Compas Buying organization, resulting in record-high performance.  As Executive Vice President, Buying Services, her stewardship of the Supplier Partner Team elevated Compas as the premier partnering organization in the pharmaceutical industry. Nicole led CMI Media Group and Compas in the launch of AdMission™, the healthcare industry's first HCP-focused programmatic offering. In her most recent role of Chief Organizational Effectiveness Officer, she ensured Compas was pulling through and delivering on key organizational initiatives and operating at maximum efficiency. 
Nicole is Six Sigma Certified and has been recognized as an innovator with the PharmaVOICE 100 award, and honored as an HBA Rising Star and SmartCEO Brava Award. Nicole is a frequent volunteer with a position on the Rider University Alumni Board and fundraises for local charities. 
Anthony M. Celentano '78, '80 Second Vice President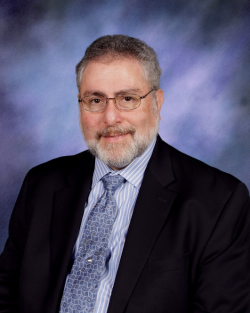 Anthony Celentano, BM, MM, MA, LPC has had a forty-five year career in church music, education, and counseling.  Recently retired from a position as a high school guidance counselor and director of academic computing services for the department, he continues his career as a musician serving as organist for Saint Therese Church in Succasunna.
Anthony earned both graduate and undergraduate degrees in music from Westminster Choir College with concentrations in sacred music, organ, and choral conducting.  He has been director of music in congregations representing a variety of religious denominations, has run choir programs ranging from primary school age children through adults, and also has taught music in elementary and high schools. 
His work with children later led him to pursue a masters degree in counseling from Seton Hall University and he has worked as a counselor both in clinical settings, working with severely emotionally disturbed adolescents, as well as a guidance counselor in high schools.  Along the way he earned the LPC (licensed professional counselor) and for two and one-half years he was the Associate Director of Admissions for Westminster Choir College, immediately after the merger with Rider University. 
Teresa Kane '93 '97 Secretary/Treasurer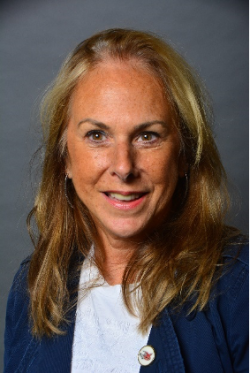 Teresa serves in leadership roles for several organizations where she helps shape the culture and drive transformation.  Teresa has been a Member, Vice President and President of the Milford Public School District Board of Education since 2000.  Teresa is also a member of the Hunterdon County Educational Services Commission Board of Directors, the New Jersey School Board's Legislative Committee and APEX Solutions Group Board of Advisors. Teresa is currently the representative for the 23rd District on NJSBA Legislative Committee – performing advocacy efforts at both the state and federal level. Teresa served on the Milford Borough Council Visioning Committee.
Teresa had a 35 year professional career at AT&T where she held various positions of increasing responsibility.  As Business Segment / Marketing Communications Director, she developed marketing, communications and sales programs for Small to Mid-markets where she was responsible for launch, life-cycle management and retirement of products.  She developed and executed marketing initiatives that delivered the value proposition and developed strategic sales tools including iPad apps that accelerated revenue realization; managed the content roadmap of internal portals and external websites as well as corporate events.
As Project Manager in AT&T Business Customer Service, she supported National Business customers – empowering business transformation by connecting business customers to the digital ecosystem; reducing call / email volumes and operational costs to call centers while delivering an effortless "One AT&T" customer experience.
Teresa received a Bachelor's Degree in Accounting and an MBA with a concentration in Marketing from Rider University.  Teresa is a Master Board Member and recipient of the President's Volunteer Service Award. 
Teresa is a life-long Hunterdon County, New Jersey resident.
Board of Directors
Kenneth Bernabe '69
Anthony M. Celentano '78 '80
Walter Darr '78, '91 (honorary)
Diana Di Gioia '12
Pedro Figueroa '09
Joe Forte '13
Marcella A. Gnandt '00 '03
Fatima Heyward '15
Kenneth M. Isky '77 (honorary)
Teresa Kane  '93
Ellen Marut Katcher '88
Christopher Manning  '06
Kaitlyn T. Marut '20
David J. McCue '78 (honorary)
Brittany Morton '18, '19
Richard E. Moyer  '74 
Matthew Nissen '08, '09
Terry Rogers Jr. '79
Edward Stoloski  '77
Avery Thomson '22
Austyn Thorne '13
Eileen D. Wirth '88, '95
Nicole Woodland-DeVan '98
Eric Benjamin Wright '04