Specialized Choral Conducting Session Exclusively for Korean Conductors
***This course is being postponed until 2021. Please check back for further details.***
Specialized Choral Conducting Session
Exclusively for Korean Conductors
June 14–18, 2020
Location: Westminster Choir College, Princeton
For information about attending this session, please contact Dr. Younghee Eunice Kim, Korean Advisor, at [email protected]
Faculty: James Jordan
This is a specialized course in choral conducting taught by James Jordan for a Korean speaking audience.
The course is designed for the musician with some prior choral conducting exposure but little formal training. The course is structured in a way that maximizes individual attention for maximum growth and understanding during the intense week of study.
Dr. Jordan's conducting text, Evoking Sound, was named one of six books that are a "must read" for choral conductors. Participants experience a unique team-teaching format for this course. All participants study and receive feedback from both instructors.
Dr. Jordan will provide the initial pedagogical material for the course. After the introduction of material, students will hone conducting technique, skill and understandings for the rest of the week.
Also, during this course, participants are taken through the new second revised edition of the Evoking Sound textbook. This is a unique opportunity to study with the author of one of the leading conducting texts in the country. Early enrollment is encouraged to guarantee a place in the class.
This course teaches the fundamental concepts and skills of choral conducting. It is designed for the musician with some prior choral conducting exposure but little formal training. Workshop participants focus on the relationship between music, gesture and communication, coupled with basic musicianship skills and vocal issues unique to the choral ensemble. These skills are learned through conducting, singing and observing the preparation and performance of compositions from various style periods.
This course has a maximum enrollment of 30 participants.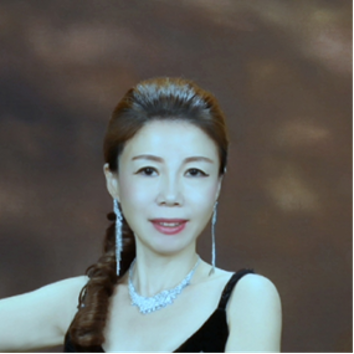 Ms. Younghee Eunice Kim, named to the dean's list at the Montgomery College, holds TESOL certificate from Columbia College as one of methods in understanding foreign students' needs in not only singing but expressing themselves as musicians. Holding both Master's degree of Music and Doctor's degree of Musical Arts in Vocal Performance from the University of Maryland where she won numerous scholarships, Dr. Kim, exclusively brought her specialty as a voice teacher at the British Embassy residency in Korea for over 3 years. As a full international member of NATS, NYSTA, and Voice Foundation, Dr. Kim enjoys her fame in teaching with methodical and encouraging approach to any levels of students from Seoul Foreign School, GSI School, and Le Lycée Français de Séoul at her studio. As a choir director, lecturer, performer, and passionate instructor in the USA and South Korea for over 20 years, Dr. Kim's beautiful voice tone quality was awarded as a finalist in the Art Song Division of the American Prize in Vocal Performance. Dr. Kim was recently invited to sing the Korean and British national anthem at the British QBB, hosted by British Chamber of Commerce in Korea. Dr. Kim currently serves as chair at the Korean-American Reciprocal Music and Education Association and invites the incumbent Korean musicians to the class at the Westminster Choir College as a Korean advisor. Dr. Kim can be reached at [email protected].