M.A. in Applied Psychology: Applied Behavior Analysis (ABA)
Applied behavior analysis is an evidence-based approach to changing behavior. Rider University's graduate program in ABA is designed for students looking to become Board Certified Behavior Analysts® (BCBA®). BCBAs® use behavior analytic assessment and interventions to produce meaningful and socially significant changes in behavior in community, home, educational and work settings.
Applied Behavior Analysis Highlights
Provides training in evidence-based practices in Applied Behavior Analysis (ABA) to support clients, community members and family members across a variety of settings

Designed to fill the critical need for highly trained behavior analyst practitioners

Career opportunities include working with children with autism spectrum disorders
---
About Rider's Program
Students in Rider's Applied Behavior Analysis (ABA) graduate program learn how to apply behavioral principles to solve performance problems, build new behaviors and strengthen existing appropriate behaviors. Students will gain a compassionate understanding of individual differences and the skills needed to develop strategies that will impact behavior and learning. This program can be completed part time, with classes available in the evenings.
Rider's convenient location between Philadelphia and New York City, offers rich opportunities for internship placements and employment as an applied behavior analyst in education, clinics, agencies, and non-profit organizations.
The Added Value of National Certification Preparation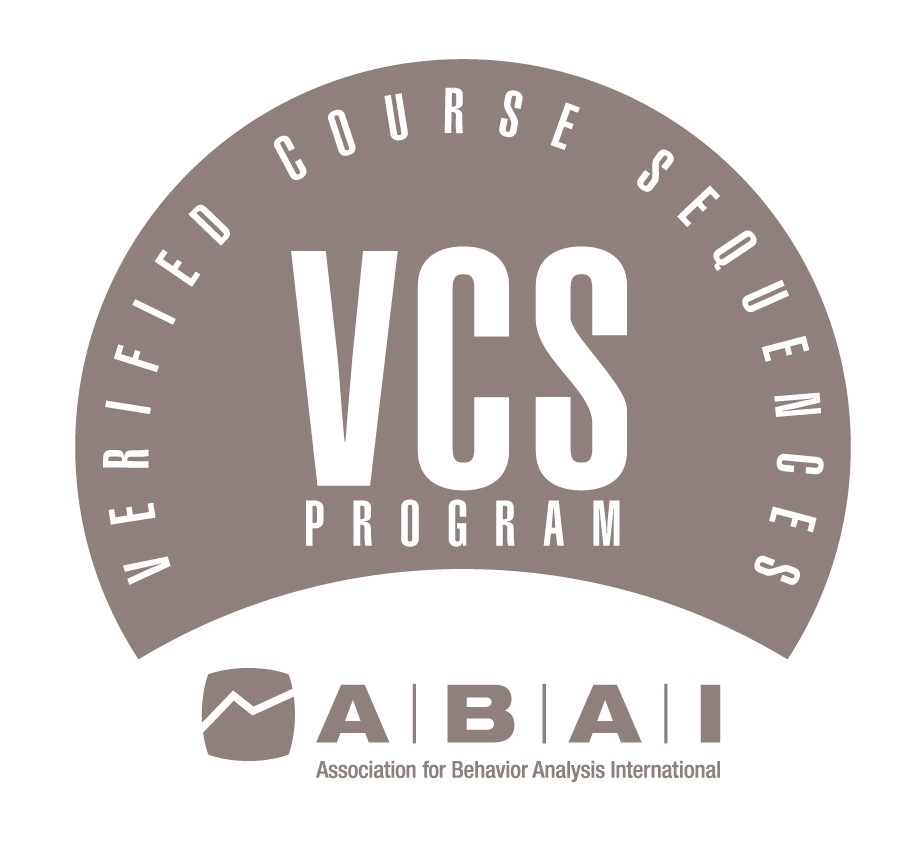 The Association for Behavior Analysis International has verified the following courses toward the coursework requirements for eligibility to take the Board Certified Behavior Analyst® examination. Applicants will need to meet additional requirements before they can be deemed eligible to take the examination.
Access Rider University's VCS information from ABAI
Access information from the BACB about the pass rates of verified course sequences
---
Course Information
Verified Course Sequence (ABA) Core (24 credit hours)
Introduction to Applied Behavior Analysis
Principles of Learning
Functional Assessment
Single Subject Research Design and Analysis
Ethics for Behavior Analysts
Models of ABA Instruction
Interventions for Challenging Behavior
Supervision and Management in ABA
Electives Courses (12 credit hours — any 4 courses listed below)
Introduction to Applied Psychology Skills
Organizational Behavior Management
Interventions for Individuals with Developmental Disabilities
Interventions for Autism
Language Assessment and Intervention
Social Skills Assessment and Intervention
Behavior Analytic Approaches to Health & Physical Activity
Behavioral Approaches to Addiction
Independent Research and Study
Selected Topics in Applied Psychology (topic varies each semester)
Thesis in ABA (7 credits – replaces 2 electives and includes a 1 credit proposal)
---
Why study behavior analysis?
Over the past 20 years, the number of children identified with autism spectrum disorder has grown steadily, with New Jersey leading the nation in diagnosed cases.
In recent years, applied behavior analysis (ABA) has shown remarkable success in helping students learn, particularly children with autism spectrum disorders, as well as individuals with other developmental disabilities, intellectual disabilities, and brain injuries. With the growing number of children and adults presenting with unique behavioral challenges and requiring additional supports, mental health providers, agencies and school districts are increasingly seeking the services of professionals with highly specialized training in ABA.
As a result, board certification as an applied behavior analyst is becoming increasingly important, providing professionals with enhanced training and credentials to work with children and adults with autism and other developmental disabilities.
Rider University's ABA program is designed to respond to this demand regionally and nationally. Students can gain real-world experience through field experience, networking, and mentoring as a result of our longstanding, successful relationships with nationally recognized schools and organizations providing services for individuals with disabilities.
---
Distinguished Faculty
Rider students learn from the best. Our professors are dedicated and passionate teachers. Our faculty members have strong faculty expertise in behavior analysis, research methods and applied research, as well as developmental disabilities and special education. The psychology department has longstanding, successful relationships with nationally recognized, local private schools providing services for children with disabilities.
---
Learn more about our program in applied behavior analysis – Call today: 609-896-5036