Elevate Your Nursing Career
Gain the credentials to ensure positive patient outcomes, and take the next step in your nursing career in Rider's online RN to Bachelor of Science in Nursing (RN-BSN). Our RN to BSN offers a student-centered, personalized program of study for nurses seeking to expand their existing competencies to advance their professional skills and credentials through baccalaureate studies. 
Designed for working, licensed registered nurses, our online RN to BSN program offers the flexibility to seamlessly integrate your studies into your busy life. At Rider, you will advance your understanding of best practices, ability to lead quality care initiatives and offer quality patient care. Earning your BSN will also provide you with the credentials to position yourself to pursue leadership roles or graduate study.
Image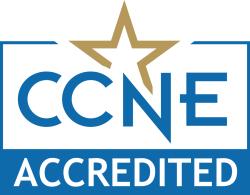 The baccalaureate degree program in nursing at Rider University is accredited by the Commission on Collegiate Nursing Education, 655 K Street NW, Suite 750, Washington, DC 20001, 202-887-6791. 
Admission Requirements
Rider University's online RN to BSN program is designed around the unique needs of working nurses who seek advancement.
Let Rider help you develop your expertise to position yourself for success. Learn more about our application process and discover what it takes to reach your educational goals.
Our curriculum provides a seamless transition from the RN to BSN, building on the students' experiences as registered nurses. To earn the bachelor's degree, alongside core nursing courses, students are also required to take liberal arts courses that span across various disciplines. This multidisciplinary approach will help students to develop well-rounded perspectives, and will broaden their appreciation for nursing, healthcare organizations, communities, families, and patients. 
All nursing courses are offered in an accelerated, format. Clinicals are integrated into the course assignments. Separate clinical placements or work with preceptors are not required.