Online RN to Bachelor of Science in Nursing
A student-centered, personalized program of study for nurses seeking to advance their professional skills and credentials through baccalaureate studies.
Try Rider's Online RN to BSN Program on Us!
"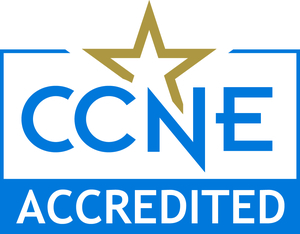 Test drive" one entire course with no upfront tuition or fee payment.
The baccalaureate degree program in nursing at Rider University is accredited by the Commission on Collegiate Nursing Education (CCNE), 655 K Street NW, Suite 750, Washington, DC 20001 and 202-887-6791.
---
---
About Rider's Online RN to BSN program
Designed for working nurses, our online RN to BSN program lets you gain the skills and credentials to advance — while balancing your career and family life.
The experience, skills and compassion you bring to your job transform the lives of the patients you care for every day. But rapid changes in today's health care environment now present nursing professionals with new challenges — and exciting opportunities. Will you be ready for them?
For Current Students
RN-BSN Student Handbook (.pdf)
Refund schedule
---
Contact Information
Admission process and requirements:
College of Continuing Studies
[email protected]
609-896-5033
For information on Rider's Online RN to BSN program, please contact:
A graduate from Lankenau Hospital School of Nursing in Philadelphia; Fliszar received a BSN from Cedar Crest College, an MSN in Adult-Health - Gerontology from DeSales University, and a PhD in Nursing from Duquesne University. In addition, she has a Post-MSN Certificate in Transcultural Nursing from Duquesne University, and is a Certified Nurse Educator, awarded by the National League for Nursing (NLN).