Department Overview
Dive Into An Enriching Education
Building on more than 50-years of excellence, studying in the Geological, Environmental and Marine Sciences (GEMS) department at Rider will take you places. It may take you to the Rocky Mountains to complete a geology field experience, to Roatan, Honduras for a marine field experience, or the Galapagos Islands to explore unique marine and terrestrial environments. 
You may discover adventure in your own backyard as our central New Jersey location offers access to place-based learning in coastal marshes and beaches, ancient rocks in northern NJ, old, uncut forests in central NJ, and fossil beds in southern NJ. 
Wherever your studies take you, your journey will be carefully guided by our faculty. As a result, you will be well-trained to enter a variety of interdisciplinary science careers or to pursue advanced studies.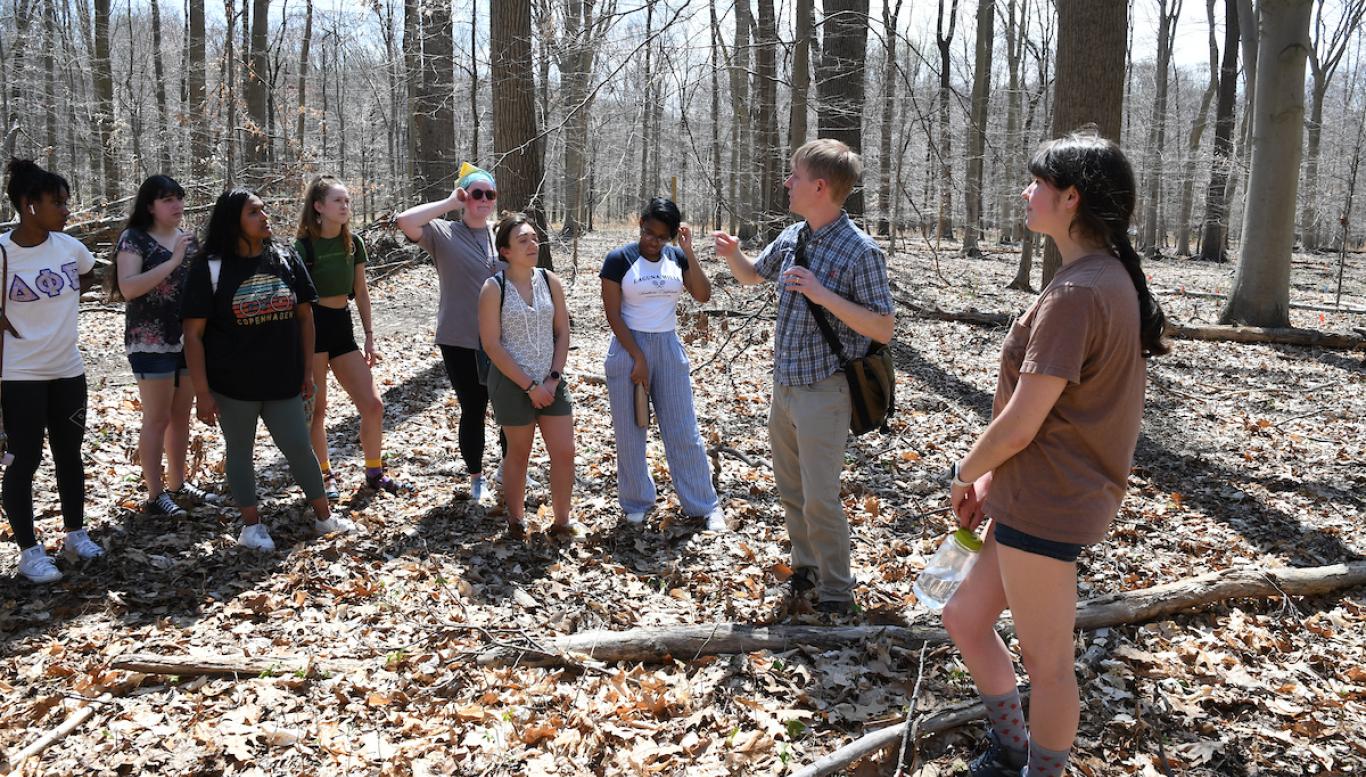 Experience Natural Phenomena
Rider provides field experiences to all GEMS programs in many of our classes as well as special field courses that offer students real-world laboratories to conduct research, identify and address challenges, and to further their own perspectives on the process of scientific discovery. Plus, join our student club GEMS & Friends. 
Field Experiences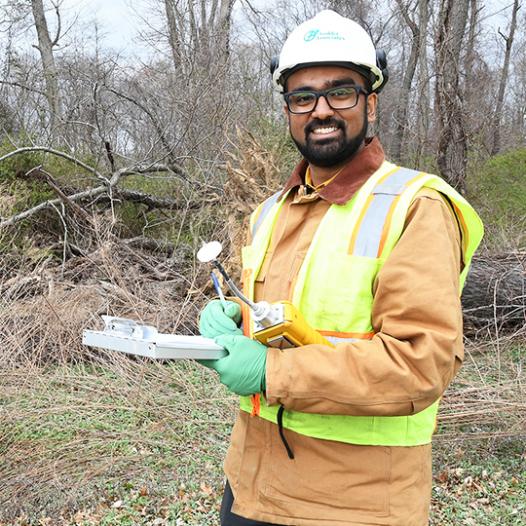 Rider helped launch my career. My hands-on experiences working in the field and as a research lab assistant put me light years ahead of the competition.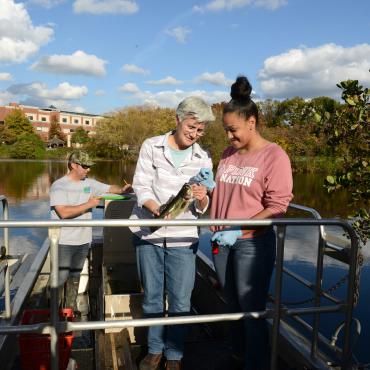 Grow With Our Support
The GEMS academic programs, close faculty-student advising and mentoring and research opportunities will prepare you, not only to follow your passions, but also to lead and foster new ideas and solutions for a variety of issues upon graduation.
Faculty & Staff
Put It Into Practice
With field experiences, undergraduate research, and related opportunities, students immerse themselves in the field to explore their future careers, to gain a competitive advantage, and to ensure they have the necessary tools to succeed after they leave Rider.
Kaitie Geary '20, Environmental Sciences:
"Last summer I had the privilege of interning with PSEG Long Island in the vegetation management department. Through this opportunity, I applied the skills I learned in the classroom at Rider, gained valuable experience and have a better idea of what I would like to pursue in the future."
Be a STEM Educator
The Bachelor of Arts in Earth Sciences is designed specifically as a second major for students in the College of Education and Human Services interested in teaching earth science in high schools. The program is tailored to meet the earth science-related objectives of high school education majors and to facilitate the timely completion of their dual requirements in the College of Education and Human Services and the School of Liberal Arts and Sciences. 
A Rewarding Career
A career related to the multiple GEMS majors can take many forms. Our well-prepared, competitive graduates enter roles with private and nonprofit companies, government agencies, academia, industry and research institutions. Here is a sample of the numerous positions that our programs will prepare you for:
Geoscientist
Environmental scientist
Marine biologist
Hydrologist
Oceanographer
Environmental lawyer
STEM educator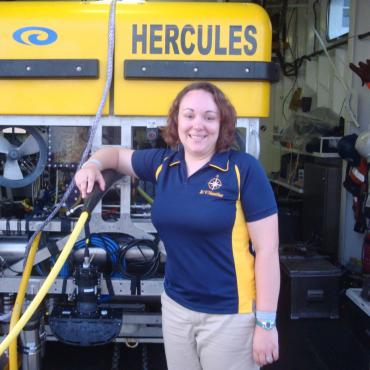 Bethany Smith '05
"The high-quality, hands-on education I received in the GEMS program sparked a hunger in me to know more about our world's oceans, and share that passion with others. The GEMS program prepared me for my graduate program in that I had already completed research under the guidance of a faculty advisor, and undertaken my own independent research project."
— Bethany Smith '05, Marine Science & Environmental Science
Bethany is currently a Marine and Environmental Science Teacher at the Chesapeake Bay Governor's School for Marine & Environmental Science 
Read Her Story
A Never-Ending Pursuit Of Knowledge
GEMS graduates enjoy successful careers as geological, environmental, or marine science educators; in environmental policy or field research; or advance to continue their education in graduate programs. Explore further where a GEMS education may take you - check out the graduate program preparation and alumni page.
Professor, Department Chair
Mike and Patti Hennessy Science and Technology Center
grushow [at] rider.edu
609-896-5095