The University's Vision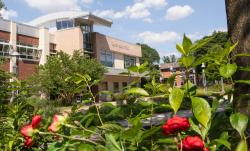 Rider University's vision is to be a leader in American higher education celebrated for educating talented students for citizenship, life and career success in a diverse and interdependent world. Rider will achieve distinctiveness by focusing on students first, by cultivating leadership skills, by affirming teaching and learning that bridges the theoretical and the practical and by fostering a culture of academic excellence.
Broncs Go Green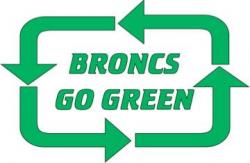 In 2007, Rider University signed on to the Second Nature Carbon Commitment and not long after, the Office of Sustainability was formed.  Currently, the office includes the Director of Sustainability, the Graduate Assistant for Sustainability and a group of Student Eco-Reps.  Our logo is a four arrow box standing for, "Reduce, Reuse, REFUSE, and Recycle".
Averting a climate crisis will inevitably involve changes to long-ingrained habits. But which habits are the most pressing to change? Understanding the fundamental economic, ecological and social dimensions of climate change is important for every 21st century citizen and the focal point of our messaging and educational programming.
Download the Guide to Sustainable Living at Rider (PDF).
This timeline offers a glance at our journey to the present day:
2021
Rider woods clean up
Earth Day celebration and student concert
38,000+ food waste diverted by biodigester
Virtual residence hall programs
2 beach sweeps with 140+ students
4x vegan teaching kitchens
45 EV charger users
ECO Tiktok @BroncsGoGreen
2020
5 new EV charging stations installed - 10 total on campus
50th anniversary of Earth Day sees 1st Digital Earth Day event
Director of Sustainability
2019
Adopted new Energy Master Plan
Rider University Chapter of Broadway Green Alliance established
2018
Ahead of 2050 Carbon Neutrality Goal
Sustainability and the Arts Collaborations
Awards from Greater Mercer TMA & EPA Green Power Challenge
2017
5 EV charging stations installed through partnership with PSE&G and grant from NJDEP
2016
Drop in carbon emissions of 8.61%
Over 25,000 health and beauty product packages recycled through TerraCycle
Rider ranked one of greenest universities in the world by UI GreenMetric World Ranking
2015
Bill Nye the Science Guy climate change talk to a crowd of 850 people
1st Environmental Sustainability Symposium for high school students
2014
Rider Magazine "Green Issue"
Food waste biodigester installed in Daly Dining Hall
Tri-gen energy plant goes online
Marion Buckelew Cullen Center LEED Silver
2013
Westminster named "Tree Campus" by Tree Campus USA
Green Campus Tour created using smartphone technology
2012
North Hall LEED Gold
Sustainable You on 107.7 The Bronc FM
Green Acres organic community program
2011
1st Princeton Review "Green College" designation
740kW solar array installed in partnership with PSE&G
2010
West Village LEED Silver
3 honeybee hives Lawrenceville
Environmental Chair added to SGA
Sustainability Studies minor
Rider's Carbon Neutrality Plan by 2050
2009
Soy ink in print kiosks
35% renewable energy offsets
1st greenhouse gas emissions inventory submitted to ACUPCC
Energy submeters installed
2008
Office of Sustainability
Sustainability Manager
Graduate Assistant
Lawrenceville Eco-Reps
WCC Eco-Reps
2007
The American College & University President's Climate Commitment (2015 renamed to Carbon Commitment)
Image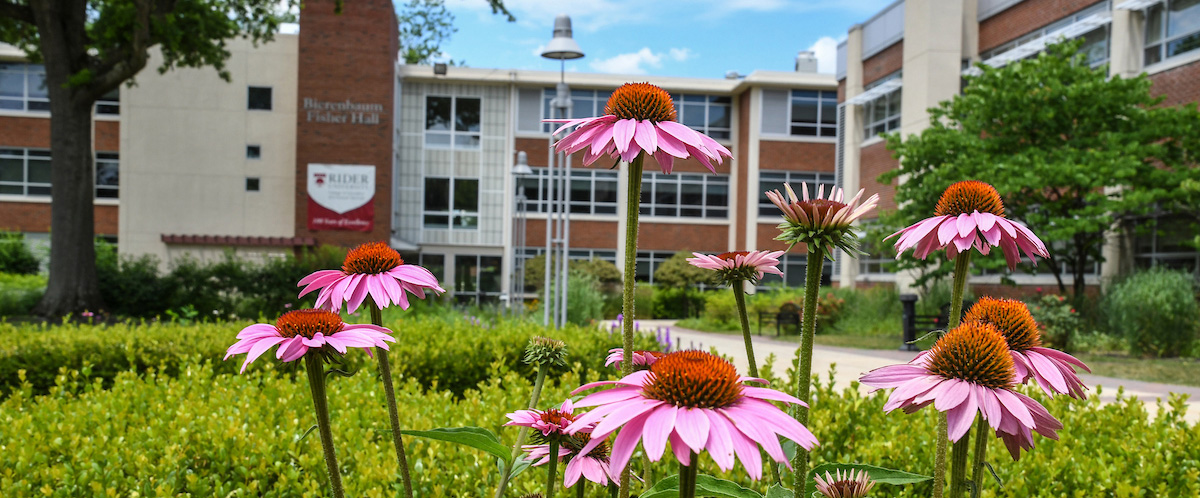 Awards and Recognition
2020 Platinum Award New Jersey Smart Workplaces, Greater Mercer TMA
2019 Platinum Award New Jersey Smart Workplaces, Greater Mercer TMA
2018 Platinum Award New Jersey Smart Workplaces, Greater Mercer TMA
2018-2019 Champion of the Metro Atlantic Athletic Conference in EPA's College & University Green Power Challenge
2019 Marks for Distinction for Rider's progress toward carbon neutrality goals, Second Nature
2018 Marks of Distinction for Rider's progress toward carbon neutrality goals, Second Nature
2018 Certificate of Recognition, New Jersey Charging Challenge, Drive Green New Jersey
2018 Commendation for Hamilton Township Roebling Park cleanup, Council of Hamilton Township, Mercer County
2017-2018 Champion of the Metro Atlantic Athletic Conference in EPA's College & University Green Power Challenge
2015 Silver Star award, sustainable student actions, Purposeful Networks
2011 Environmental Stewardship Award, Waste Management
#OurTomorrow Collaborative
The Office of Sustainability is participating in an ongoing civic engagement collaborative, called #OurTomorrow. Partner organizations include Ivy League universities and colleges from around the country, sharing efforts and ideas to inspire change in their communities. Our students contributed to the second annual social media campaign period, and were featured in a blog post. Check out the #OurTomorrow website to learn more from other school's blog posts and Learning Series webinars.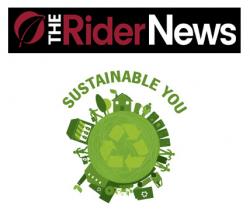 Rider News Green Corner
For stories about sustainability, read the Eco Rep's past Green Corner articles on the Rider News Green Blog.
Tune in to The Bronc 107.7 archives for the radio show, "Sustainable You." Download the Broncs Radio app now!! It's free and it will keep you informed of all events on campus.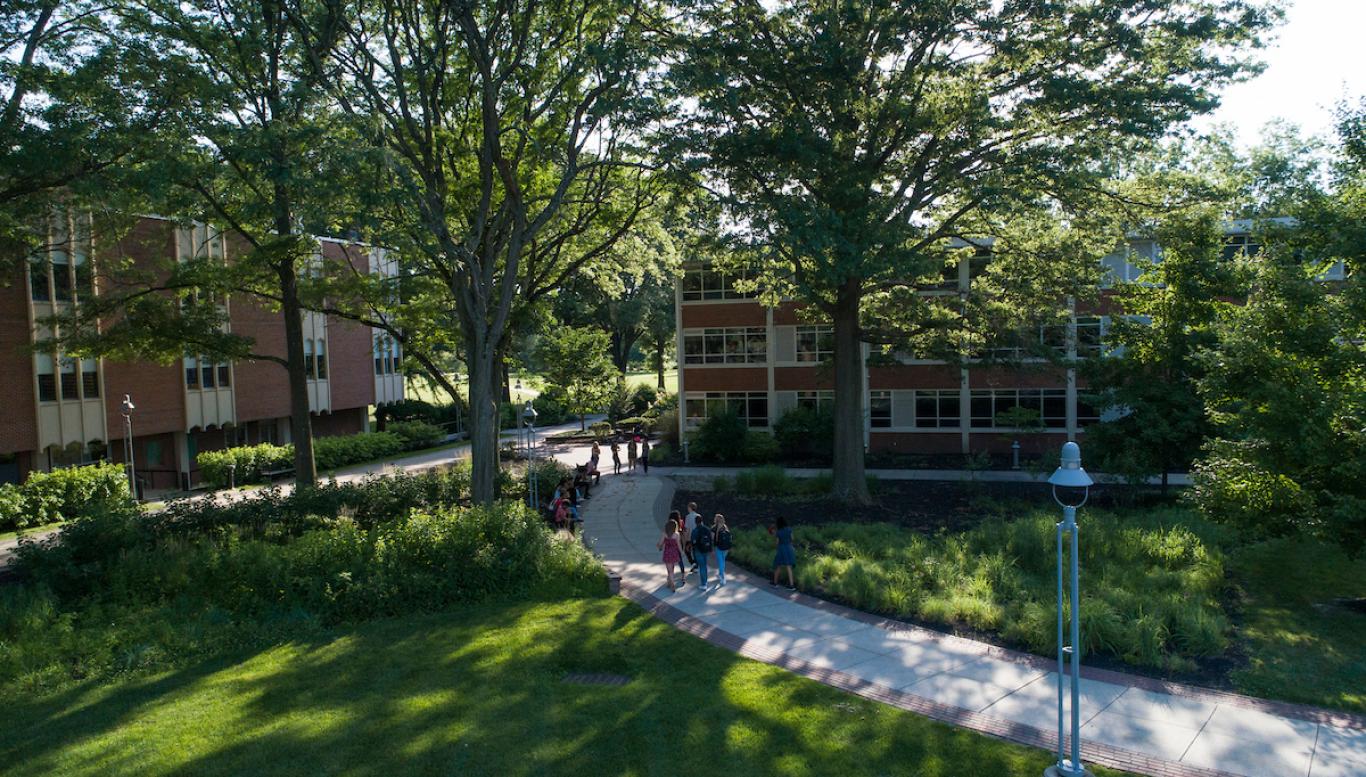 The Campus Green Newsletter Archive
Quarterly newsletters including features such as DIYs, Recipes, Sustainability Spotlight and more!
View the Newsletter Archive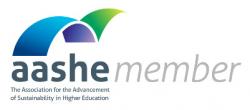 AASHE (Association for the Advancement of Sustainability in Higher Education) defines sustainability in an inclusive way, encompassing human and ecological health, social justice, secure livelihoods, and a better world for all generations. AASHE is an association of colleges and universities in the U.S., Canada and overseas, working to create a sustainable future. It was founded in 2006 with a mission to promote sustainability in all sectors of higher education - from governance and operations to curriculum and outreach - through education, communication, research and professional development.
As an active member of AASHE, Rider University understands the important role that we must play in not only reducing Rider's impact on the environment, but also educating the members of our community about sustainability. Since signing the Carbon Commitment in 2007, Rider has been strongly dedicated to doing just that in an effort to create a better future and more sustainable lifestyle.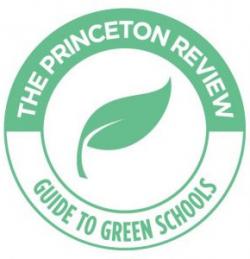 The Princeton Review's Guide to Green Colleges
Rider's efforts have been recognized the last eleven years in a row in the Princeton Review as one of America's top green colleges.
https://www.rider.edu/about/news/rider-recognized-top-college-sustainability
Any questions, comments or suggestions should be sent to [email protected].
LEED Green Associate; Director of Sustainability
General Services Building
megreenberg [at] rider.edu
(609) 896-5000 x7559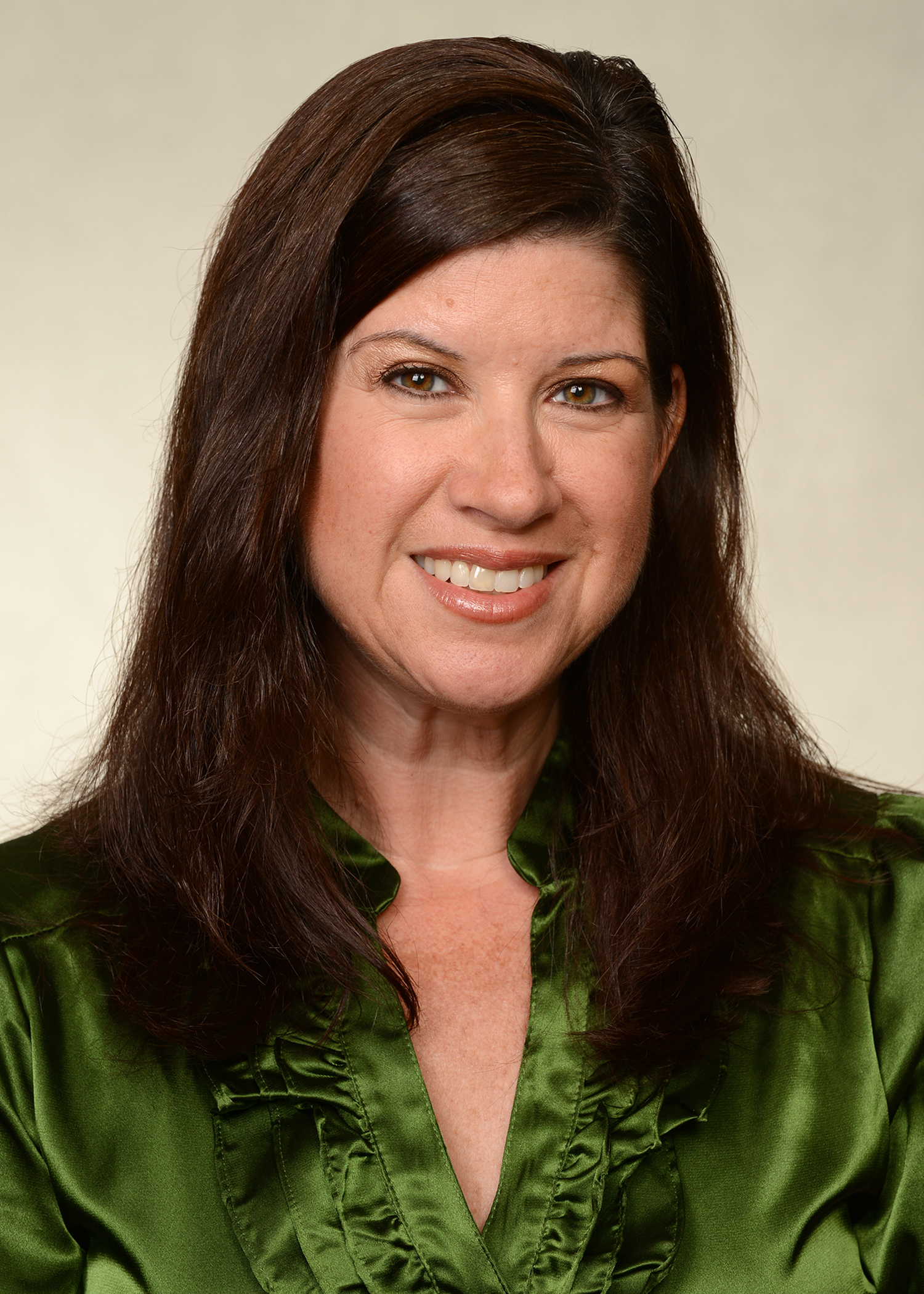 Scott Silvester
Graduate Assistant for Sustainability
Rider Class of 2024
Master of Arts: Clinical Mental Health Counseling & Dance/Movement Therapy Concentration
Rider Class of 2007
Bachelor of Arts: Communications