Develop a strong foundation in the theory and scientific methodology behind psychology to build an understanding of yourself and the world around you. Designed for working professionals, as well as career changers, Rider's online Bachelor of Arts in Psychology will help you gain the skills and credentials to advance, and prepare for a variety of related careers in business, education, social services and more.
This program is offered through Rider's Continuing Education Program and is designed for adult learners aged 25 and over.
Learn 100% online 
Choose from six convenient start dates in the fall, winter, spring or summer
Transfer up to 90 credits from a combination of 2 year and 4 year institutions
Earn college credit for what you know with our Prior Learning Assessment program
Extensive advisement and academic support for working adults
Affordable online courses with a variety of financing options
Tailor courses to meet your professional goals
Various learning formats, learn more about our on-ground program
Rider's 100% online psychology program curriculum features strong foundational and psychology core courses. Students will strengthen their critical thinking and communication skills, learn how to conduct and analyze basic research, and develop both interpersonal and intrapersonal knowledge through academic experiences and co-curricular activities. 
The curriculum is also designed to provide a seamless transition from an associate degree. Students can transfer up to 72 credits from a two-year institution (or 90 credits maximum). Students may also be eligible to earn college credit for knowledge acquired through prior learning.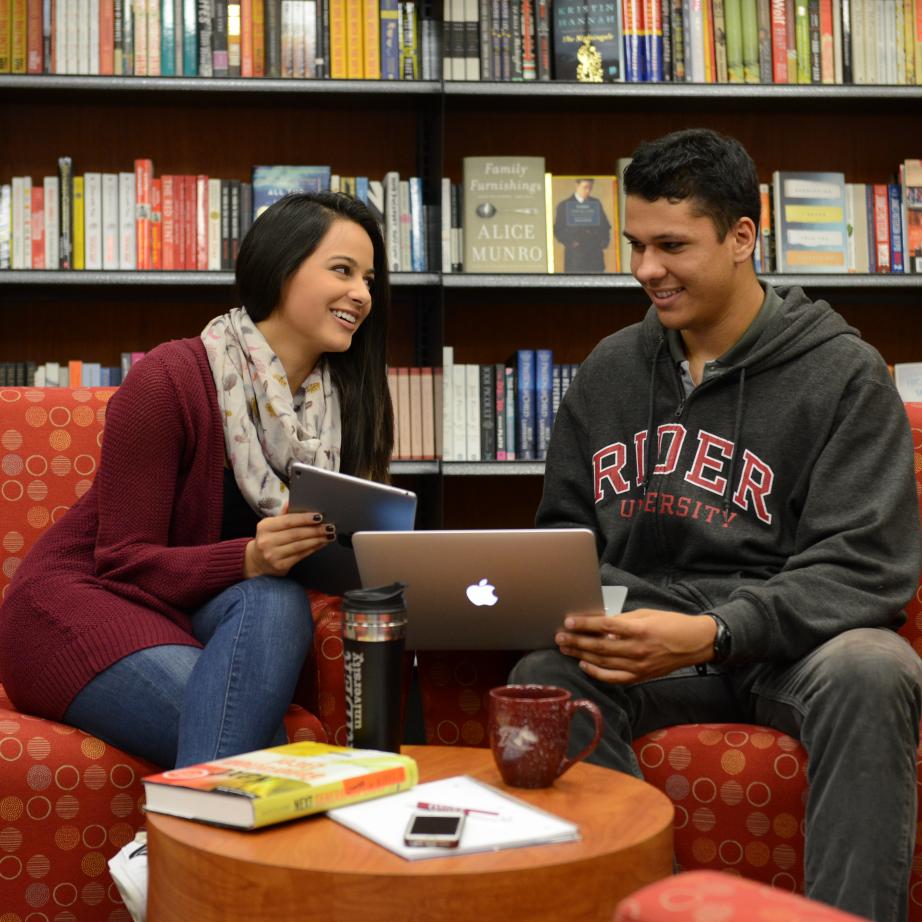 Earning your online degree in psychology from Rider will equip you with the insights, knowledge and competitive edge to explore a host of rewarding careers in the field. 
Opportunities include:
Case management
Human services management
Mental/behavioral health counselor
Social worker
Social services manager
Training/workforce development specialist
Contact
Associate Professor, Department Chair
Department of Psychology

Mike and Patti Hennessy Science and Technology Center
escorpio [at] rider.edu
609-896-5343
Academic Focus: Psychology