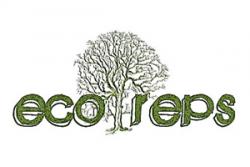 Eco-Representatives (Eco-Reps) are undergraduate students who educate their peers and other community members about environmental issues and encourage them to live in a more eco-friendly way.
Eco-Reps have a desire and advocate for sustainability and other related issues.
They develop sustainability programs and participate in campus events.
Eco-Reps think of new ways to make Rider a more sustainability friendly campus, working together with ESSC, the Director of Sustainability and the Graduate Assistant to organize campus sustainability projects and other special events. They also work with other student groups and campus departments in order to spread sustainability across campus.
Eco-Reps plan, organize and implement information sessions around a sustainability topic of their choice and present it to the Rider University students during specified times throughout the year.
Each Eco-Rep is designated to specific residence halls and Greek buildings on their campus. It is their responsibility to keep their dorms informed on upcoming events and updated on programs such as Campus Race to Zero Waste (Formerly Recyclemania) or energy competitions.
Another way Eco-Reps keep the student body up-to-date on eco-topics and Rider's sustainability efforts is by writing articles for the Green Corner of the Rider News and posting regularly on social media platforms. Follow the Eco Reps @broncsgogreen on Instagram, Snapchat and Twitter and @RiderLawEcoReps on Facebook.
Eco-Reps are focused on fulfilling two goals:
To work on projects that will help reduce Rider's environmental impact
To raise awareness about sustainability and the connection and impact each of us have as a global community
Check out the Eco-Rep's Website and Facebook page for daily updates and Go Green Info!
Fall 2021 Eco-Reps
Image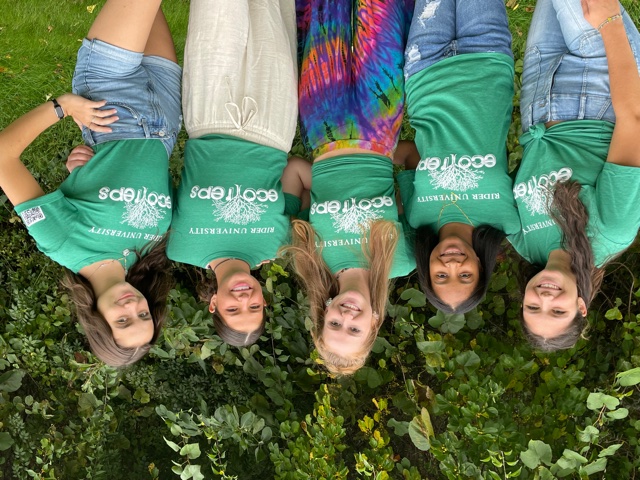 Left to Right:
Kayley Tezbir, Senior Biology and Environmental Science Double Major & Sustainability Studies Minor
Kayelena Brimage, Junior Entrepreneurial Studies and Business Analytics Double Major
Ashlyn Whiteside, Senior Musical Theater Major and Movement Science Minor
Tara Towson, Junior Elementary Education & Psychology Double Major and Special Education Minor
Bailey Poe, Sophomore Musical Theater Major with Gender and Sexuality Studies Minor