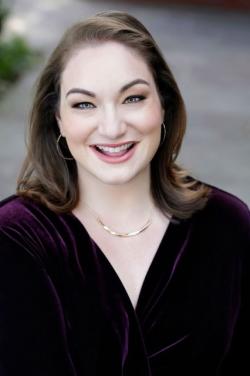 In 2016, between the completion of my Masters Degree at SUNY Binghamton and the start of my Artist Diploma at Rice University, I was fortunate enough to be granted a spot in the CoOPERAtive program of Westminster Choir College. During the three-week program, with the help of the star-quality opera professionals on faculty, I was able to unlock things technically, artistically, and dramatically. At the end of the summer, I felt ready to start my time at Rice with a new understanding of the music I was singing. Since CoOPERAtive, I have finished my Artist Diploma, joined the Houston Grand Opera Studio, and competed in a variety of world-renowned competitions, including the Metropolitan National Council Auditions (in which I was one of 9 finalists), and the George London Competition (in which I took home first prize). I feel as if the work I did that summer at CoOPERAtive gave me a foundation that I could come back to again and again when learning a new piece of music; I am now able to delve deeper into what the music is trying to say quickly and more efficiently because of the tools I was given during my time at CoOPERAtive. I recommend this program to any young artist who is looking to go beyond the surface level of the music they sing, and truly find what it means to be an artist.
Lindsay Brown, mezzo-soprano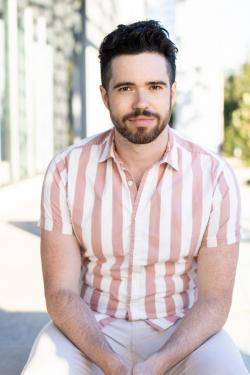 My time at The CoOPERAtive Program came at a particularly important turning point in my early career. I was recently done with school, had just finished my first year as a resident artist at Tri-Cities Opera, and was trying to figure out what it would take to get my career going. It's easy at this stage (and beyond) to become plagued by what one "should" do and what is "expected" of a singer in order to be successful. The incredible staff at CoOPERAtive encouraged me to unburden myself of that and find my OWN unique voice. These conductors, coaches, stage directors, and repetiteurs - all of them major industry professionals - committed themselves to guiding me and unlocking my potential in both one-on-one and group sessions, all the while polishing the practical skills that serve my individual artistry. It was a unique period of focused cultivation that often doesn't have a place in the fast-paced rehearsal settings of the American opera industry. Since those few weeks in 2016 this close mentorship has empowered me to work consistently with opera companies across the country and has gifted me the skills to be independent in my continued growth and artistic development. I hope that any young singer looking for a personalized and freeing experience will consider The CoOPERAtive Program.
Jake Stamatis, baritone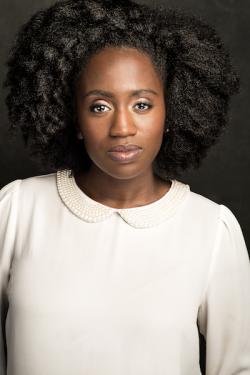 CoOPERAtive came at the perfect time in my career and was a great stepping stone. The training I received gave me extremely useful tools in developing and honing in on my craft as \well as providing me the opportunity to work and connect with top tier industry professionals. These relationships have been a great support to this day. The summer after I completed CoOPERAtive I got into the young artist program at Chautauqua Opera and I have no doubt that CoOPERAtive prepared me to be successful. Since then I have been in the young artist programs at The Glimmerglass Festival, Virginia Opera, Opera Theater of Saint Louis and Tri-Cities Opera. I've also had the pleasure of performing at Opera Memphis, The Kennedy Center, The Metropolitan Opera and Lincoln Center Theater as well as being a finalist in the George London Foundation Competition, receiving an encouragement grant from the Career  Bridges Foundation and encouragement award from the Houston District in the Metropolitan Opera National Council Auditions. The attention, care and quality of training I received at CoOPERAtive definitely gave me a push in the right direction and further instilled the confidence in me that is needed to pursue this career. I can't thank and recommend this program enough!
Tesia Kwarteng, mezzo-Soprano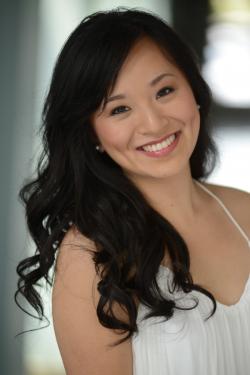 I attended CoOPERAtive as a grad student at Westminster Choir College in 2015. I am currently in the Pacific Northwest, having sung with Portland Opera, Seattle Opera, and Tacoma Opera, along with some amazing smaller local companies. My path to opera was a little more circuitous than others; I had completed an undergraduate degree in public policy and had, as an M.M. candidate, very little "real world" opera experience. CoOPERAtive was instrumental in educating me about the process (musical, dramatic, logistical), requirements, and necessary mindset that set me up for the audition hustle following graduate school. The experience of returning with other CoOPERAtive alumni the following winter and singing my second-ever full opera role (Gretel) was also invaluable. However, my favorite thing about CoOPERAtive was that it connected me to coaches who formed my "team," my core group of artistic advisers, who continue to influence my work today. CoOPERAtive is great for established artists who want to refurbish their audition package, and is an excellent launching point for younger singers.
Ivy Zhou, soprano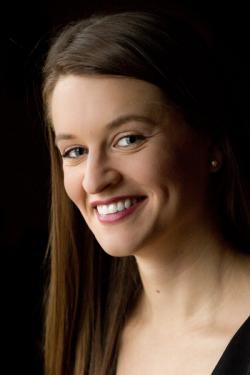 I had just begun moving from soprano to mezzo-soprano repertoire when I graduated from Eastman in 2015.  Attending CoOPERAtive that summer helped establish a repertory of arias and roles that would go on to serve me in the following years. After CoOPERATIVE I went on to work regionally for companies like Haymarket Opera Company and Opera Naples, and then began pursing an Artist Diploma at Juilliard. Since that summer I have also established an art song organization called LYNX, have sung in many locations across Europe, and just recently won first prize at the Young Concert Artists Auditions. CoOPERAtive helped set a strong foundation that has served me as my career began to evolve. I made lasting relationships with both faculty and peers alike.
Megan Moore, mezzo-soprano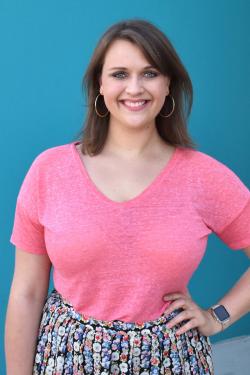 My experience with the CoOPERAtive Program was invaluable to me as an emerging artist. Having participated in the program as both a Young Artist and a Fellow, it was a chance for me to intensely work on my aria package, languages, and performance skills with a highly esteemed faculty to prepare for next steps in my career. The invaluable insight and knowledge that I received from the faculty has lasted well beyond the three week long program and into my professional career.
The winter after I spent my summer as a Fellow in the program, I was hired to be an Apprentice Artist with Sarasota Opera. During my time there, I was very fortunate to work with former CoOPERAtive faculty member, Stephanie Sundine! We had a special bond due to our CoOPERAtive connection, which made working together even better. Because of my CoOPERAtive training, Stephanie knew I would come with an excellent work ethic, preparedness, and a willingness to learn. One of my assignments at Sarasota Opera was covering Erste Dame (First Lady) in their production of Die Zauberflöte (The Magic Flute). Since I had already sung the role of Zweite Dame (Second Lady) in CoOPERAtive's winter production of Die Zauberflöte the previous year, I was already prepared musically. Once again, I was so grateful CoOPERAtive experiences, which prepared me for real world opportunities. For my hard work and dedication throughout the season, I was awarded the esteemed Sarasota Opera Guild's Outstanding Apprentice Artist Award.
I highly recommend this program to any artist that is looking to further their skill set to become the best artist they can be. Success comes when preparation meets opportunity, and due to the artistic preparation through CoOPERAtive program, I feel as though I can be successful at any opportunity that comes my way.
Elissa Pfaender, soprano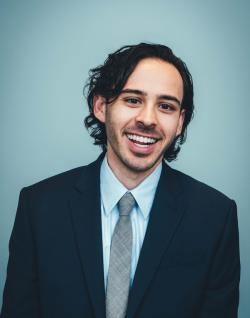 Few programs compare to the level of excellence that CoOPERAtive offers. Each hour at CoOPERAtive contains an immense amount of insightful training. I attended the CoOPERAtive program in 2017 and 2018. Those summers were filled with practicing arias and preparing resumes and professional materials while performing for a generous and supportive audience. I continue to utilize the tools I learned at CoOPERAtive in my daily life. Whether as a singer, a teacher, or one of the various roles we take on as active musicians, CoOPERAtive is THE Program for young singers who yearn to learn about the business and craft of opera while engaging with music on a professional level. In a world where there is so much uncertainty, CoOPERAtive is a phenomenal forward thinking community that excels at preparing singers for tomorrow.
Timothy Lupia, tenor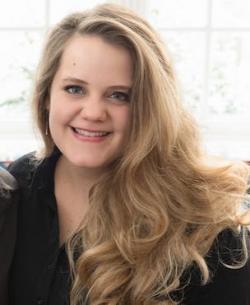 I attended CoOperative as a fellow in 2016, while completing my MM in Voice Pedagogy and Performance at Westminster Choir College. At that point, I had very little experience performing and even less auditioning, so both were more stressful than they should have been. The CoOperative program provided one-on-one coachings, small and large group classes, as well as several performance opportunities during the three week intensive program and the winter CoOperative Opera. The faculty's expertise immediately benefitted my singing, but it also provided tools and insight from which I'm still  benefitting. Feedback from coachings and the mock auditions at CoOperative aided me as I auditioned for doctoral programs as well as when I prepared the role of Amy in Indiana University's fully-masked production of Little Women. This program is a gift that keeps on giving. I will always cherish the experience gained and the friendships made during my time at CoOperative!
Raelee Gold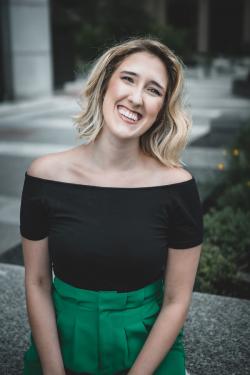 CoOPERAtive was an important stepping stone for me in my professional and developmental career. I attended CoOPERAtive in the summer between my two years at Rice University. This time was invaluable in terms of solidifying repertoire ideas for my aria package and gaining experience performing those arias during the program. In addition to the musical guidance from many knowledgeable and expert musical coaches, the acting work I did during this time with the dramatic coaches at CoOPERAtive was key to fostering confident performances in my auditions since. Since leaving CoOPERAtive, I completed my Master's degree at Rice University and am now an Artist Diploma student at Indiana University, where I received an Associate Instructor position and have been cast in major roles during my two years, including the upcoming production of The Turn of the Screw as Miss Jessel. In addition to my performances at University, during the summer of 2019, I performed Musetta in Opera in the Ozark's production of La Boheme. My love for chamber music and art song has also continued to flourish in the last years, including many concerts in Houston, TX, Bloomington, IN, Morgantown, WV, and in Sarasota, FL.
Jenna Kreider, soprano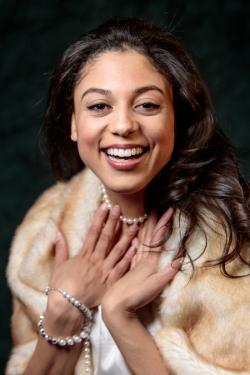 CoOPERAtive was a crucial part of my development as an opera singer. Though excellent, the opportunities and training I received in grad school only began to scratch the service of skills I would need as a young professional entering the audition circuit.
I honestly don't know how I would have fared singing in front of panels without the audition-focused training I received with the CoOPERAtive faculty. Even to this day, I find myself returning to the dramatic strategies I learned in my tri-weekly sessions with Nova Thomas and Stephanie Sundine. As I continue to refine my repertoire, I think back to my one-one-one sessions with the program's first-rate vocal coaches and diction specialists. I still keep in touch with some of the faculty, and they continue to go above and beyond to support me as I move through the next stages of my career.
The intensity of CoOPERAtive may have been a slight shock to the system at first, but it was certainly necessary, given what I now know about the challenges of surviving and thriving in our industry.
Since completing the program a few years ago, I've been cast in leading and comprimario roles with professional companies and young artist programs, including Maryland Lyric Opera, Boston Opera Collaborative, MassOpera, Prelude to Performance, and the Eastern Connecticut Symphony Orchestra. I've also been a finalist and prizewinner in several national and international competitions. I owe each of these successes in part to the training I received at CoOPERAtive, whose growth-opportunities, dedicated faculty, and overall curriculum were truly a gift from God.
Sarah Joyce Cooper, soprano
Cooperative came at a time in my life when I was just starting my masters and getting back into music after a couple of years away from it. It was extremely useful to work with such a high caliber of professionals from all angles. Coaches, teachers, acting coaches, managers and other business professionals were available regularly or in master class throughout the summer. This program opened my eyes to what it really takes to be successful in this business and then gave me all the tools necessary to keep going forward. These tools I still apply today when learning new roles and arias for auditions and performances, not to mention the business savvy imparted to us. In a world where singing in opera is becoming increasingly more difficult, I believe that this program is on the cutting edge of what needs to happen NOW for young singers.
Joseph Beutel, bass-baritone
Upon graduating from Loyola University New Orleans in 2006, I was ready to take the opera world by storm. I had received rigorous vocal and academic training, and I had my diploma. However, like thousands of newly graduated opera students, I found myself utterly lost looking at the opera world ahead. All I could do was ask, "What am I supposed to do now?" I know that I made the best professional and artistic decision in attending CoOPERAtive eight years ago. I received coachings and attended masterclasses given by some of the greatest and most connected musicians and directors in the business. These were some of the very conductors, singers, directors and coaches that I would eventually see on audition and competition panels. In three weeks at CoOPERAtive, I learned what it is that these people look for in an opera singer. I learned how to approach my music and performance as a professional. The knowledge gained about the business side of opera proved to be invaluable as well. Receiving these tools so early on set me apart from many of my peers. I began my professional career that fall, not even half a year out of college. I continue to use the tools I gained that summer, and I would not be where I am today were it not for my experience at CoOPERAtive.
Justin Hopkins, bass-baritone
There is no question that The CoOPERAtive Program was instrumental in my development as a singer and performer. CoOPERAtive provided me life-long tools for auditions, role preparation and understanding the Opera industry. The faculty of CoOPERAtive is of the highest caliber and I still work with many of the coaches I met through the program to this day. Any singer given the opportunity to attend this program should very seriously consider attending, as it is one of the most honest, effective and unforgettable experiences an aspiring performer could participate in.
Jacob Kinderman, baritone
The CoOperative Program is truly unique among the many summer programs young singers have the option to attend. During a three-week period, I had the opportunity to intensely focus on auditions arias I had chosen and prepared. Through work with highly respected professionals in music and drama, I gained invaluable insight and was given practical advice in an environment dedicated to learning. Most importantly, I felt I was in a safe place to take risks and try new things – which is the key for young singers to find their artistic personalities and learn what they are truly capable of accomplishing. It is more than learning audition skills – it is learning the true meaning of total preparation for any challenge an artist may undertake during their career and a journey of self-discovery. My time in the CoOperative Program left an indelible mark on my education and continues to shape and refine my artistic outlook and professional goals.
Jennifer Johnson-Cano, mezzo-soprano
The CoOPERAtive program was truly incredible!!! I could not recommend it enough to a young singer. It not only gave me an understanding of how to study and prepare for roles, it made me aware of my potential. I realized that I could do much more than I believed I could. It was excellent for preparing for audition season. Between the input from several different coaches and teachers, masterclasses and concerts held by the end of each week, the preparation was truly perfected! I felt great vocally and SO confident after this program. Any singer who wants to prepare for auditions, feel better in their technique, gain confidence and understand their instrument better should seriously consider this program!
Dísella Làrusdóttir, soprano
When I look back at the last decade of my life, it's easy to pinpoint the moments of growth and development. The moments where the music became more meaningful, and the drama became more real. One of those key moments came when I worked with the staff at the CoOPERAtive Summer Program. In 2009, I spent 3 wonderful weeks in Princeton, New Jersey attending CoOPERAtive. When I returned home, I found that I was more confident and excited to push my vocal limits. I was eager to pursue this career, but smart enough to realize I had a long way to go. My time in Princeton proved fruitful when I received full vocal scholarships to three of the top vocal programs in the nation, and an Encouragement Award at the Southwest Region Metropolitan Opera National Council Competition.
Tyson Miller, tenor
I attended CoOPERAtive during a very important time in my life as a young artist. I was three years out of graduate school, and about to embark on a season of intense auditioning. I needed those 3 weeks to make me into an auditioning machine. What I found in coachings and training at the program was so much more than that. The approach of the program was not just to turn out a good product, but to help you feel more comfortable in your own skin while creating intimacy between you and your specific repertoire. I took the arias I worked on at CoOPERAtive to 30 auditions, and received several roles and opportunities. I knew my arias so well that I experienced almost no nerves during auditions. For the first time, auditioning became fun. There was no fear involved. Never before have I had the pleasure of working with such amazing authorities on my repertoire. In particular, I loved working with Gina Lapinski, who I continue to study with and now work with here at the Met. One of the auditions I did after my summer at CoOPERAtive was for the Metropolitan Opera Company. I was offered a full time contract singing in the Chorus. I started here in July, and have the pleasure of singing in 16 operas this season.
Jennifer Rossetti, soprano
Rexford Tester is a second-year graduate student studying voice pedagogy and performance at Westminster Choir College and alum of the CoOPERAtive Program. Mr. Tester is one of nine semi-finalists in the Metropolitan Opera National Council Auditions and will compete on Sunday, March 30, 2014 in the Grand Finals Concert, accompanied by the Metropolitan Opera Orchestra. A student of Laura Brooks Rice, he is the seventh Westminster student or alumnus to make it to the Met Finals competition.
After receiving his master's degree in 2014, he will enter Santa Fe Opera's prestigious apprentice program, where he will cover the role of Ernesto in Donizetti's Don Pasquale and sing in the chorus for the other operas during the season.
Rexford Tester, tenor
My first summer in the CoOPERAtive Program was 2011. I had come to Westminster Choir College six months previous to pursue a Masters in Organ Performance. I was recommended to CoOPERAtive by the professor of my elective accompanying class, Susan Ashbaker, who then became my private coach for two years. That first summer at CoOPERAtive left me overwhelmed, exhausted and yet completely ecstatic. I want to learn more about opera and all that it meant to not only "play" for someone, but to "coach" them. I continued to be immersed in operatic literature by playing for singers of Laura Brook Rice's studio through the remainder of my time at Westminster Choir College.

The following summer, I returned to CoOPERAtive, sharing the pianist duties of Sandra Bernhard's dramatic coachings. That second summer left me certain about my future's direction: I wanted to be an opera coach. I will never forget Sandra turning to me during a coaching and asking me to share my knowledge with the singer during her coaching! I discovered more and more that my ideas about the music, the drama, and the text were the main things needed from me as a coach. After a pianists' session with Kathleen Kelly, I approached her and said that I would like to do this for a living and asked what I should do next. She said I should apply for programs! Immediately following CoOPERAtive 2012, I signed up for YAP Tracker and applied for a few programs. In March 2013, I officially accepted the offer to attend UT Austin for a Doctorate in Opera Coaching, studying with Kathleen Kelly and Kelly Kuo.

This past summer at CoOPERAtive, I, along with eight other fabulous pianist colleagues, had the opportunity to work with Martin Katz extensively. This third year continued to grow my relationships with faculty and colleagues and further solidified my relationships with dear friends whom I still talk to on a daily basis. I am loving every minute of my experience down here at UT Austin, and am thankful to CoOPERAtive for giving me direction in pursuing an art form I fall in love with more and more every day.
Keenan Boswell, collaborative pianist