Registration Info
July 31–August 4, 2023
Hybrid Course - This course will be held both in-person and virtually.
If you want to register for graduate credit as well, please contact the dean's office at [email protected]. For credit participants, your registration is this two-part process. 
About the Voice Pedagogy Institute
Westminster's Voice Pedagogy Institute is a focused, intensive program for singers, voice teachers, coaches, and other professional voice users who wish to become better teachers. Evidence-based teaching with practical applications of voice anatomy/physiology and acoustics, vocal health with voice-centered laryngologists, technical work in both Classical and Musical Theater genres, Yoga as it applies to singing, interactive look-in lessons with master teachers, and (typically) hands-on use of the Presser Voice Lab are all part of this fascinating week.
The Westminster Summer Voice Pedagogy Institute 2023 will be unique in that we are offering it as both a fully virtual and a fully in-person week! A majority of faculty will be together on campus and with us will be those participants who prefer to come to Lawrenceville, NJ for the in-person experience. At the same time, we will welcome (as has become our custom these past two years) participants from around the country and the world to attend virtually. Our aim is to "put everyone in the room" together with various innovative uses of technology and people-power! For instance, a faculty member will maintain the Chat Room at all times, a large in-room screen will be included for virtual participants to feel more physically in-person, and the in-person folks will have access to all things virtual as well. Our hope is that we can provide the most personal, hands-on, and convenient Institute ever, and our plan is to move forward with this combined format as we learn from this year's event.
Join us if you desire a more complete understanding of voice pedagogy, a practical approach to voice science, and more experience with voice technology. Those who wish to participate in any or all of these sessions are invited to register now!
Session Topics
Voice Pedagogy - The Worlds of Anatomy/Physiology/Acoustics
Interactive look-in lessons with Master Teachers
Yoga as it applies to singing
Vocal Health with renowned voice health expert
Q & A with experts in the field
Music Theater Voice Techniques
Changing Voices (adolescent and aging)
Voice technology for teaching, feedback and research
Tuition
$700
$150 deposit required
If you have any questions about the program, please email program director Kathy Price.
2023 Faculty
Katherine Verdolini Abbott, PhD, CCC-SLP, MDiv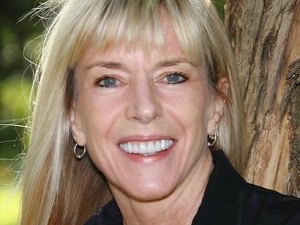 Katherine Verdolini Abbott, PhD, CCC-SLP, MDiv, is Professor of Communication Sciences and Disorders at the University of Delaware. Her clinical master's degree in speech pathology was completed at Indiana University (1983), and she completed her PhD in experimental psychology at Washington University (1991). Her primary clinical and research interest is voice and voice disorders. Her interest in voice stems from her own prior career in vocal performance, which spanned a variety of genres from classical to musical theatre, folk rock, and Renaissance music. 
Her research history includes inquiry into effects of hydration on voice, emotions and voice, cognition and motor learning in voice, wound healing, exercise physiology, spirituality, and clinical trials in voice therapy. Current research centers on cognitive and physiological mechanisms in pediatric voice therapy for children with vocal fold nodules.  Her work has been funded by the National Institutes of Health since 1997. 
She currently advises PhD students in her lab, as well as post-doctoral researchers and a variety of doctoral students in less formal capacity around the world. In addition to her work in communication sciences and disorders, Dr. Verdolini Abbott completed a Master of Divinity degree at Pittsburgh Theological Seminary and is an ordained minister in the American Baptist Churches.
Norman Spivey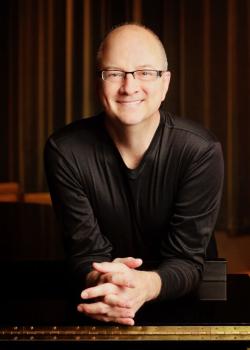 Norman Spivey is professor of voice and voice pedagogy at Penn State. An active member of the National Association of Teachers of Singing, he has served at every level, from chapter officer to national president. He participated in the NATS Intern Program as intern, local coordinator, master teacher, and national director, and his writings on teacher development and musical theatre singing have appeared in the Journal of Singing. With longtime collaborator Mary Saunders Barton, he co-wrote Cross-Training in the Voice Studio: A Balancing Act (Plural Publishing 2018).
Spivey received the Bachelor of Music degree from Southeastern Louisiana University, the MM from the University of North Texas, and the DMA from the University of Michigan. A Fulbright grant to Paris, where he worked with renowned baritones Gabriel Bacquier and Gérard Souzay, led to concert and opera engagements throughout France. He was also awarded the Harriet Hale Woolley Award as artist-in-residence at the Fondation des Etats-Unis. He has sung Schubert's Winterreise at Carnegie Hall's Weill Recital Hall, and performed the American premiere of Poulenc's rediscovered Quatre Poèmes de Max Jacob. A more recent performance project, Écoute: pieces of Reynaldo Hahn, was an original one-man show on the life and music of the French composer that toured to scores of venues around the country.
He was a fellowship artist at the Aspen Music Festival, the Académie Maurice Ravel, and the Institute for Advanced Vocal Studies in Paris, and was awarded the 2003 Van L. Lawrence Fellowship by NATS and The Voice Foundation and the 2012 Penn State College of Arts and Architecture Faculty Award for Outstanding Teaching. In 2011 he was invited to join the distinguished American Academy of Teachers of Singing.
Mary Saunders Barton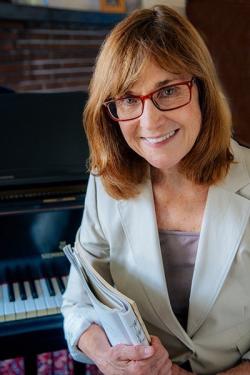 Mary Saunders Barton is a Penn State Professor Emeritus, currently residing in NY where she maintains a musical theatre voice studio for professional performers. Mary received a Master's degree in French language and literature from Middlebury College and the Sorbonne, Paris. While in Paris, she studied French art song with the great baritone, Pierre Bernac. She is an unapologetic Francophile. Her own performing career spanned twenty years and included Broadway, off Broadway, regional, film and television credits. Her one-woman show "Stop-Time" played to sell-out houses in New York City.
While at Penn State, she served as head of voice instruction for the BFA in musical theatre and created an MFA in musical theatre voice pedagogy to meet the growing demand for voice teachers who specialize in vernacular techniques. In this and recent seasons graduates of the BFA program have been seen on Broadway in Wicked, Mamma Mia, Lion King, Pippin, The Book of Mormon, Newsies, Kinky Boots, Bandstand, A Bronx Tale, Beautiful, and Ain't Too Proud, among others, in addition to many national tours and regional productions. Graduates of the MFA Program have gone on to teaching positions at universities in Massachusetts, Nevada, Virginia and the Netherlands and are contributing to the profession in performance, writing and research.
Mary is frequently invited to present master classes and workshops for singers and teachers of singing at universities and voice conferences in the U.S. and abroad. She has been a featured presenter for the National Association of Teachers of Singing (NATS), the National Opera Association (NOA), the Voice Foundation Symposium, the New York Singing Teachers Association (NYSTA) and the Musical Theater Educators Alliance (MTEA) She was the keynote musical theatre speaker at the 2013 International Congress of Voice Teachers (ICVT) in Brisbane, Australia. 
Mary has co-authored a book, "Cross-Training in the Voice Studio: A Balancing Act" with colleague Norman Spivey. She has written chapters for the NATS publication "So You Want to Sing CCM" edited by Matthew Hoch and for the second edition of "A Spectrum of Voices" by Elizabeth Blades. Mary has produced two video tutorials, Bel Canto/Can Belto: Teaching Women to Sing Musical Theatre and What About the Boys?
Mary is the 2018 recipient of a Lifetime Achievement Award from the New Contemporary Commercial Vocal Pedagogy Institute at Shenandoah University.
She is chair of The American Academy of Teachers of Singing.
Kathy Kessler Price, Program Director, soprano (M.M., Ph.D.) and Professor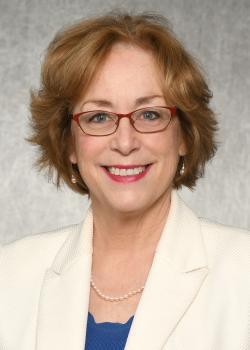 Kathy Kessler Price, teaches voice pedagogy courses and applied voice, and directs the Presser Voice Laboratory at Westminster. She was recognized by Rider University and Westminster Choir College as a Distinguished Teacher of the Year for 2018. Dr. Price previously served as Voice Area Coordinator and Assistant Professor of Music at Mississippi State University and taught voice/vocal pedagogy and coordinated the School of Music Vocology Laboratory at The University of Kansas. She also worked as an intern in Clinical Voice Assessment at the University of Kansas Medical Center. Additionally, Dr. Price has taught voice and diction at William Jewell College in Missouri and at Northern Virginia Community College (Alexandria Campus) where she was also the choral director. She has enjoyed the role of independent voice teacher throughout her career as well in Kansas City (Missouri), Virginia, and currently in New Jersey. As a soloist and conductor, she has performed in such venues as the Kennedy Center, Carnegie Hall, and The White House. Dr. Price is a frequent clinician and soloist, having taught/performed in Croatia, Brazil, Moscow, the Czech Republic and throughout the United States. She is a founding member of the Washington Vocal Consortium and conducts the acclaimed D.C. women's ensemble, Philomela. Dr. Price is a co-author of the book, The Anatomy of Tone (2018), is published in the Journal of Singing, and presents research frequently at The Voice Foundation symposiums and the conferences of The National Association of Teachers of Singing.
Jonathan Price, Assistant Director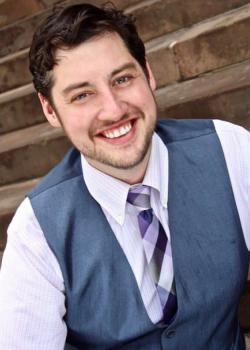 Jonathan Price, a lyric tenor, appears frequently as a soloist in opera, oratorio, and recital throughout the U.S. and Europe. Mr. Price balances a full performing career with a vibrant voice studio. Current and former students have appeared in leading roles on Broadway, on National Tours, and in regional theaters across the U.S. and Europe. Mr. Price currently serves as an adjunct voice professor for the musical theater programs at Marymount Manhattan College and Rowan University, and is a Priority Adjunct professor of voice for the musical theater program at Rider University. Mr. Price also serves as the Assistant Director for Westminster Choir College's Voice Pedagogy Institute. He is the President of the New Jersey chapter of the National Association of Teachers of Singing, as well as a Deputy Province Governor for Phi Mu Alpha Sinfonia music fraternity. Mr. Price holds a Master of Music and Performance Studies Certificate in Voice Performance from Boston Conservatory and Bachelor of Music in Voice Performance from the University of Cincinnati College-Conservatory of Music
Joshua Glasner, M.M., Ph.D.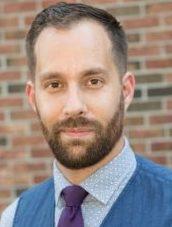 Joshua Glasner, M.M., Ph.D. is Assistant Professor of Speech-Language Pathology at Delaware Valley University where he teaches courses including research methods and speech and hearing science. He also serves on the summer faculty at Westminster Choir College's Summer Voice Pedagogy Workshop. His multidisciplinary research involves broad-ranging topics ranging from historical voice pedagogy and recording technology to the perception of the singing voice and treatment efficacy. Dr. Glasner's scholarly work has been presented at various national and international conferences, and has been published in peer-reviewed journals such as the Journal of Voice and the Journal of the Acoustical Society of America. Dr. Glasner holds degrees in voice performance and voice pedagogy from the University of
Delaware and Westminster Choir College, a certificate in vocology from the National Center for Voice and Speech, and a research doctorate from New York University.
More information can be found on his website at http://joshuaglasner.com.
Mark Moliterno, MM, E-RYT500, C-IAYT, YACEP, POLY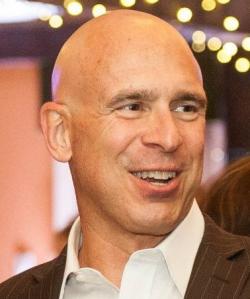 Mark Moliterno, is an accomplished professional opera singer, voice teacher, yoga teacher, IAYT-certified Yoga Therapist, workshop leader, and author. He is considered a thought-leader in the area of 21st Century vocal pedagogy, a master teacher of both singing and classical yoga, and a specialist in helping people understand and connect to their authentic voices.
Mr. Moliterno holds the BM and MM degrees in Voice and Opera from the Oberlin Conservatory of Music where his teacher and mentor was the famous vocal pedagogue, Richard Miller. His extensive performing career has taken him to many countries in a variety of leading operatic roles and as a concert soloist and recitalist. Mark currently maintains his performing activity in the recital and concert repertoires.
Mark Moliterno is a Yoga Alliance Registered Yoga Teacher (E-RYT500) and an IAYT-certified Yoga Therapist (C-IAYT). He is the originator and founder of YogaVoice®, a unique pedagogical program which combines several traditions of Yoga philosophy and practice with Systematic Voice Technique to develop authenticity and wellness in the art of singing and personal communication. A sought-after clinician, he presents YogaVoice® workshops at professional conferences and gatherings internationally. Mark has published articles in YogaLiving Magazine and The Journal of Singing. He has contributed chapters to two texts (with James Jordan), The Musician's Being and The Musician's Breath, and is the author and featured instructor of The Musician's Breath Yoga DVD.
Mark is a long-standing member of the voice faculty at Westminster Choir College and also teaches private voice and Yoga for Performers at Muhlenberg College. He serves as a faculty member for a number of prestigious summer training programs, including Westminster's Vocal Pedagogy Institute, the Taos Opera Institute, Songfest, the CoOPERAtive Program, and is co-founder of The Mindful Singer Retreat.
Mark Moliterno was the recipient of the prestigious 2019 Patrick D Kenan Award for Vocal Health and Wellness from the Duke Voice Care Center. He is a member of NATS, Yoga Alliance, and The International Association of Yoga Therapists and maintains private voice and yoga therapy studios in New Jersey, New York City, and eastern Pennsylvania.