Registration Info
July 18–22, 2022
Voice Pedagogy Institute Flyer (PDF)
Hybrid Course - This course will be held both in-person and virtually.
About the Voice Pedagogy Institute
Westminster's Voice Pedagogy Institute is a focused, intensive program for singers, voice teachers, coaches, and other professional voice users who wish to become better teachers. Evidence-based teaching with practical applications of voice anatomy/physiology and acoustics, vocal health with voice-centered laryngologists, technical work in both Classical and Musical Theater genres, Yoga as it applies to singing, interactive look-in lessons with master teachers, and (typically) hands-on use of the Presser Voice Lab are all part of this fascinating week.
The Westminster Summer Voice Pedagogy Institute 2022 will be unique in that we are offering it as both a fully virtual and a fully in-person week! A majority of faculty will be together on campus and with us will be those participants who prefer to come to Lawrenceville, NJ for the in-person experience. At the same time, we will welcome (as has become our custom these past two years) participants from around the country and the world to attend virtually. Our aim is to "put everyone in the room" together with various innovative uses of technology and people-power! For instance, a faculty member will maintain the Chat Room at all times, a large in-room screen will be included for virtual participants to feel more physically in-person, and the in-person folks will have access to all things virtual as well. Our hope is that we can provide the most personal, hands-on, and convenient Institute ever, and our plan is to move forward with this combined format as we learn from this year's event.
Join us if you desire a more complete understanding of voice pedagogy, a practical approach to voice science, and more experience with voice technology. Those who wish to participate in any or all of these sessions are invited to register now!
Session Topics
Voice Pedagogy - The Worlds of Anatomy/Physiology/Acoustics
Interactive look-in lessons with Master Teachers
Yoga as it applies to singing
Vocal Health with renowned voice health expert
Q & A with experts in the field
Music Theater Voice Techniques
Changing Voices (adolescent and aging)
Voice technology for teaching, feedback and research
Tuition
For credit: $1950 (3 credits) or $1300 (2 credits) 
Non-credit: $650
$150 deposit required
*If you are a full-time Rider University student, please email Kathy Price before registering for this program.
*If you are an alumni, please email Emily Carlin before registering.
Schedule
View full 2022 schedule (PDF)*
*first draft, subject to change
Faculty
Kenneth Bozeman, B.M.,M.M.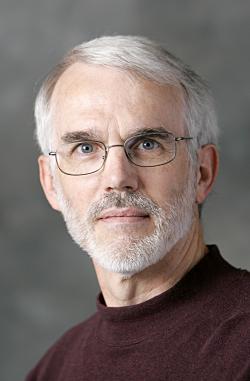 Kenneth Bozeman, BM, MM, Professor Emeritus of Music, taught at Lawrence University for 42 years where he chaired the voice department and from which he received two awards for excellence in teaching. He holds performance degrees from Baylor University and the University of Arizona and studied at the Conservatory of Music in Munich. He was awarded the Van Lawrence Fellowship by the Voice Foundation in 1994, is the chair of the editorial board of the Journal of Singing and was inducted into the American Academy of Teachers of Singing in 2019. His writings on acoustic voice pedagogy include the books, Practical Vocal Acoustics: Pedagogic Applications for Teachers and Singers, and Kinesthetic Voice Pedagogy 2: Motivating Acoustic Efficiency, now in a second edition. Bozeman's students have sung with Houston Grand, Boston Lyric, Deutsche Oper Berlin, Dresden Opera, San Francisco, New York City, the Metropolitan, Chicago Lyric, and Santa Fe Opera. faculty.lawrence.edu/bozemank/
Joan Lader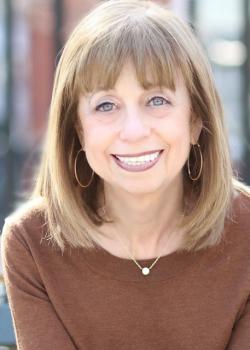 Joan Lader's more than thirty-five years of providing vocal training and rehabilitation for professional voice users was commemorated in June 2016 when she was awarded the American theater's highest honor, a Tony Award for "Excellence in the Theater." Ms. Lader received a BFA from Penn State University in Theatre Arts with a Minor in Music. Trained as a Master's level speech pathologist, she specializes in working with singers and actors, and in collaboration with New York's top otolaryngologists, rehabilitation of injured voices. Her extensive practice includes leading actors and singers from Broadway, film, opera, R&B, rap, rock and pop. Ms. Lader is a certified Master Teacher of the Estill Voice Training System, and has extensive training in the Alexander Technique, as well as Fitzmaurice Voice Work and the work of Arthur Lessac.
She has given Master Classes at universities and summer programs throughout the country, is a consultant at NYU's The New Studio and is on the advisory board of the Voice Foundation and the Manhattan School of Music. Three years ago, Ms. Lader gave the keynote address at the Northwest Voice Conference on the Art and Science of the Performing Voice. She has contributed numerous articles in many educational and professional books on various aspects of vocal production and care of the professional voice, as well as exercises for voice therapy. Ms. Lader was also recently the featured guest on a NATS chat that was broadcast nationally. She is particularly proud to be a Master Teacher with the National Young Arts Foundation, whose participants so often become the stars of tomorrow.
Lucinda Halstead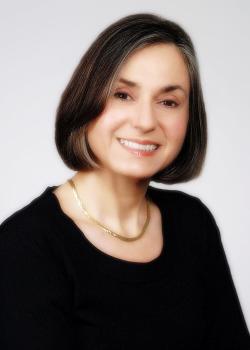 Lucinda Halstead, MD is an Associate Professor in the Department of Otolaryngology- Head & Neck Surgery and the Department of Pediatrics at the Medical University of South Carolina and is the Medical Director of the MUSC Evelyn Trammell Institute for Voice and Swallowing. She is President of the Performing Arts Medicine Association (PAMA) and the laryngologist for the internationally renowned Spoleto Festival USA.  During this pandemic, she has participated in numerous national and international webinars and radio interviews on singer's pandemic related medical issues, COVID aerosols and its management in the studio and educational settings. She has hosted 2 COVID related webinars for PAMA. She publishes and lectures nationally and internationally on the topics of vocal health, performing artist wellness, disorders of the singing voice, singing voice dystonia, hearing loss and noise exposure in singers, laryngopharyngeal reflux disorders, pediatric performing voice issues and pediatric voice and swallowing disorders. Her passion is to share state of the art information on voice and performing artist health to singers, voice teachers, voice students (middle school – university) and theater groups.   Professional societies include the Performing Arts Medicine Association, The Voice Foundation, Collegium Medicorum Theatri, and the American Society of Pediatric Otolaryngology, amongst others.
Jay Carter, countertenor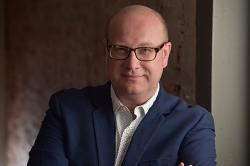 Jay Carter has gained a reputation as one of the nation's finest countertenors. A frequent collaborator with both period and modern ensembles, he is recognized as a leading interpreter of late Baroque repertoire and has been lauded for his luminous tone, stylish interpretations, and clarion delivery. Though a specialist in the earlier repertoire, Carter has premiered modern works by John Tavener, Augusta Read Thomas, Chester Alwes, and Anthony Maglione. As an avid recitalist he presents works from outside the standard countertenor repertory including works by Schumann, Poulenc, Wolf, and Howells.
In recent seasons he has routinely appeared with acclaimed conductors Nicholas McGegan, Ton Koopman, John Butt, John Scott, and Matthew Halls. Highlights of the recent seasons include his Lincoln Center debut with Maasaki Suzuki and the Bach Collegium Japan in Bach's Weinachtsoratorium, Vivaldi opera arias and Gloria with Nicholas McGegan and the Saint Louis Symphony, and Bach's Johannespassion with Daniel Hyde and the Choir of Men and Boys at St. Thomas Church. In addition to concert appearances he has also served as a primary soloist with the Portland-based Bach Virtuosi Festival alongside faculty artists from Juilliard, Eastman, and Yale. He also serves as Coordinator of Vocal Studies and as a voice teacher for Westminster Choir College's CoOPERAtive program. JayCarterCountertenor.com
Kathy Kessler Price, Program Director, soprano (M.M., Ph.D.) and Professor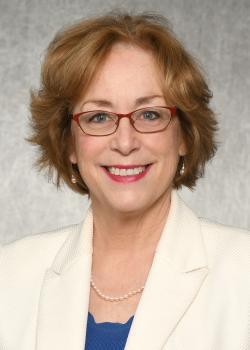 Kathy Kessler Price, teaches voice pedagogy courses and applied voice, and directs the Presser Voice Laboratory at Westminster. She was recognized by Rider University and Westminster Choir College as a Distinguished Teacher of the Year for 2018. Dr. Price previously served as Voice Area Coordinator and Assistant Professor of Music at Mississippi State University and taught voice/vocal pedagogy and coordinated the School of Music Vocology Laboratory at The University of Kansas. She also worked as an intern in Clinical Voice Assessment at the University of Kansas Medical Center. Additionally, Dr. Price has taught voice and diction at William Jewell College in Missouri and at Northern Virginia Community College (Alexandria Campus) where she was also the choral director. She has enjoyed the role of independent voice teacher throughout her career as well in Kansas City (Missouri), Virginia, and currently in New Jersey. As a soloist and conductor, she has performed in such venues as the Kennedy Center, Carnegie Hall, and The White House. Dr. Price is a frequent clinician and soloist, having taught/performed in Croatia, Brazil, Moscow, the Czech Republic and throughout the United States. She is a founding member of the Washington Vocal Consortium and conducts the acclaimed D.C. women's ensemble, Philomela. Dr. Price is a co-author of the book, The Anatomy of Tone (2018), is published in the Journal of Singing, and presents research frequently at The Voice Foundation symposiums and the conferences of The National Association of Teachers of Singing.
Jonathan Price, Assistant Director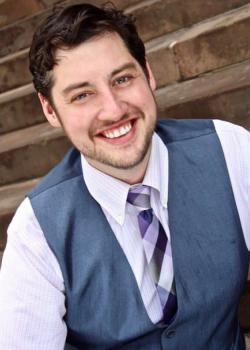 Jonathan Price, a lyric tenor, appears frequently as a soloist in opera, oratorio, and recital throughout the U.S. and Europe. Mr. Price balances a full performing career with a vibrant voice studio. Current and former students have appeared in leading roles on Broadway, on National Tours, and in regional theaters across the U.S. and Europe. Mr. Price currently serves as an adjunct voice professor for the musical theater programs at Marymount Manhattan College and Rowan University, and is a Priority Adjunct professor of voice for the musical theater program at Rider University. Mr. Price also serves as the Assistant Director for Westminster Choir College's Voice Pedagogy Institute. He is the President of the New Jersey chapter of the National Association of Teachers of Singing, as well as a Deputy Province Governor for Phi Mu Alpha Sinfonia music fraternity. Mr. Price holds a Master of Music and Performance Studies Certificate in Voice Performance from Boston Conservatory and Bachelor of Music in Voice Performance from the University of Cincinnati College-Conservatory of Music
Joshua Glasner, M.M., Ph.D.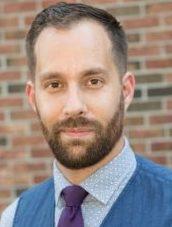 Joshua Glasner, M.M., Ph.D. is Assistant Professor of Music at Clarke University where he teaches voice lessons (CCM, Musical Theatre, and Western Classical styles), music history, musical theatre repertoire, and voice pedagogy.  He also serves on the summer faculty at Westminster Choir College's Summer Voice Pedagogy Workshop and has served as guest faculty at the Acoustic Voice Pedagogy Workshop at the New England Conservatory. His multidisciplinary research involves broad-ranging topics such as historical recording technology and its effect on the earliest recordings of singers, longitudinal study of the transitioning AFAB singing voice, and the perception of vibrato by trained listeners.  Dr. Glasner's scholarly work has been presented at various national and international conferences, and has been published in peer-reviewed journals such as the Journal of Voice.
Dr. Glasner holds degrees in voice performance and voice pedagogy from the University of Delaware and Westminster Choir College, a certificate in vocology from the National Center for Voice and Speech, and a research doctorate from New York University.
More information can be found on his website at joshuaglasner.com.
Mark Moliterno, MM, E-RYT500, C-IAYT, YACEP, POLY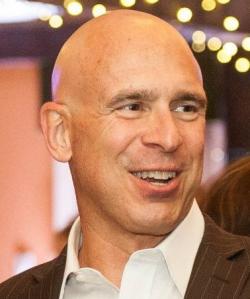 Mark Moliterno, is an accomplished professional opera singer, voice teacher, yoga teacher, IAYT-certified Yoga Therapist, workshop leader, and author. He is considered a thought-leader in the area of 21st Century vocal pedagogy, a master teacher of both singing and classical yoga, and a specialist in helping people understand and connect to their authentic voices.
Mr. Moliterno holds the BM and MM degrees in Voice and Opera from the Oberlin Conservatory of Music where his teacher and mentor was the famous vocal pedagogue, Richard Miller. His extensive performing career has taken him to many countries in a variety of leading operatic roles and as a concert soloist and recitalist. Mark currently maintains his performing activity in the recital and concert repertoires.
Mark Moliterno is a Yoga Alliance Registered Yoga Teacher (E-RYT500) and an IAYT-certified Yoga Therapist (C-IAYT). He is the originator and founder of YogaVoice®, a unique pedagogical program which combines several traditions of Yoga philosophy and practice with Systematic Voice Technique to develop authenticity and wellness in the art of singing and personal communication. A sought-after clinician, he presents YogaVoice® workshops at professional conferences and gatherings internationally. Mark has published articles in YogaLiving Magazine and The Journal of Singing. He has contributed chapters to two texts (with James Jordan), The Musician's Being and The Musician's Breath, and is the author and featured instructor of The Musician's Breath Yoga DVD.
Mark is a long-standing member of the voice faculty at Westminster Choir College and also teaches private voice and Yoga for Performers at Muhlenberg College. He serves as a faculty member for a number of prestigious summer training programs, including Westminster's Vocal Pedagogy Institute, the Taos Opera Institute, Songfest, the CoOPERAtive Program, and is co-founder of The Mindful Singer Retreat.
Mark Moliterno was the recipient of the prestigious 2019 Patrick D Kenan Award for Vocal Health and Wellness from the Duke Voice Care Center. He is a member of NATS, Yoga Alliance, and The International Association of Yoga Therapists and maintains private voice and yoga therapy studios in New Jersey, New York City, and eastern Pennsylvania.