"Rider did a great job preparing me for my career. It supported me, challenged me, and helped me to grow up."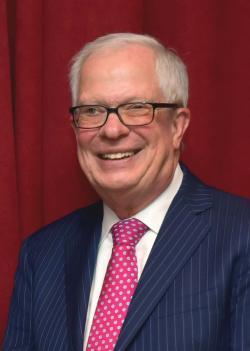 My time at Rider was an awakening. The town I grew up in, Robbinsville, was small and the public schools I went to were also small. So while most of the students at Rider were from New Jersey, New York and Pennsylvania, I was still meeting lots of different kids from different walks of life and it was refreshing. When I entered college I was ready for a change of scenery and a new experience and I got that by living in the dorms on campus and meeting new people.
From speaking with students today, I think they have an even closer relationship to Rider than I had, and mine was pretty good. When I went to college, many students enrolled to avoid the draft. But today, every student wants to stay for the right reasons. They see that Rider can provide them with the education and experiences they need to be successful.
The idea of giving back to others was instilled in me by my mom and dad. They would always support the local church and local organizations. Supporting others was bred into me. Since serving on the Board of Trustees, I have seen the help students need to pay for school, and so the idea to help students through scholarship support made sense to my wife and I. I had a fantastic college experience and I like to help today's students to have the same thing without having to worry if they can stay another semester or the money to have the ability to do that. I hate to hear that students carry debt, and I don't want to see them graduate and not be able to afford to buy a house or even a car.
I am a firm believer in leading by example. It is my hope that when these students become successful, they will remember how they were helped and want to give back to create more opportunities for others who want to pursue a Rider education too. The one thing this campaign has shown is that there are many successful Rider graduates who are not only able to help someone else out, but they are very willing to do so.