Summer Science Institute: August 27 - 31, 2018
Give your science career, at Rider and beyond, a running start!
Congratulations! You're coming to Rider as a science or mathematics major! Majoring in STEM (Science, Technology, Engineering and Mathematics) is challenging, but deeply rewarding. You owe it to yourself to gain an early advantage on the STEM curriculum at Rider by joining Rider's Summer Science Institute (SSI).
You'll arrive on campus and move in a week before classes begin to explore everything Rider's STEM programs have to offer. The Summer Science Institute, collaboratively designed by faculty from Rider University's science & math departments, will give you the opportunity to:
Gain hands-on laboratory and field experience.
Become familiar with the challenges of the Rider STEM curriculum, and become comfortable with the myriad campus resources of which you can take advantage to meet (and exceed) our high expectations.
Polish the math, study, research and writing skills you'll need to be successful in college.
Become assimilated into our fun and supportive community of Rider faculty and students.
Become part of a small, tight-knit cohort of Rider STEM freshmen, just like you, that will last for years to come.
All this happens before you even take your first class!
During the Summer Science Institute, students will receive a wealth of one-on-one and peer mentoring, plus:
Daily field trips. In the past, this has included everything from local forests, marshes, and wild animal preserves, to ropes courses and escape rooms, the Franklin Institute, the Mutter Museum, and/or a Trenton Thunder game. Who knows what this summer will bring!
Seminars on time management, career, and research opportunities.
Priority enrollment in mathematics and lab science courses.
Specialized advising and mentoring from faculty and experienced students.
And Rider swag, of course.
And it continues year-round!
---
As a student at Rider, you can pursue a degree in one of these STEM-related majors:
---
For questions about the Summer Science Institute, contact:
---
Did You Know...
Majoring in the sciences at Rider opens doors of opportunity in many local industries, including pharmaceutical science, chemical synthesis, food science, bioinformatics and green technology.
Science skills like data analysis and technical communication are sought after in virtually every field.
There is a national goal to train 100,000 science teachers in the next 10 years, with huge career opportunities for those with a bachelor's degree in the sciences.
Of the top 10 fields with the lowest unemployment rates in 2012, eight are in STEM disciplines.
---
Registration Information
Registration for the 2018 Summer Science Institute is now closed. If you have any questions or concerns, please contact the program director.
---
The Summer Science Institute is FREE to qualified students!
Associate Professor of Chemistry, Director of STEM Scholars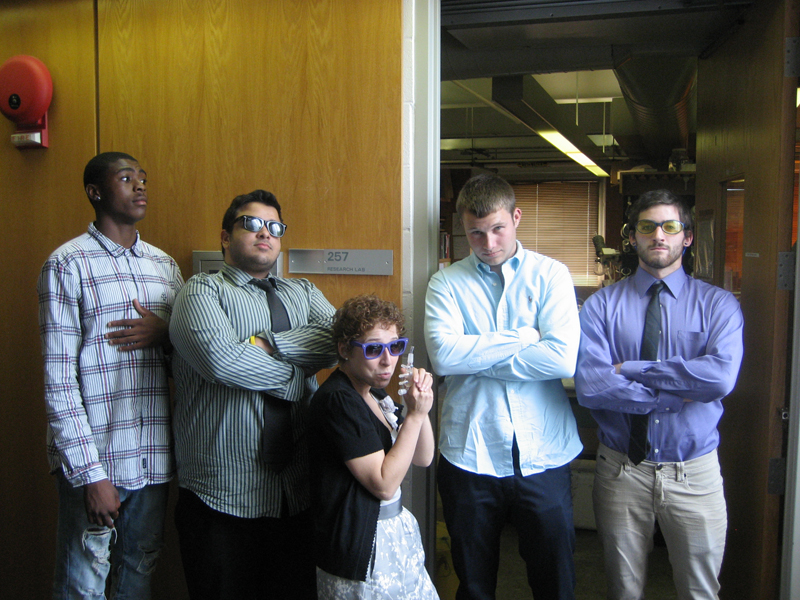 Education & Experience
2008 Ph.D., University of North Carolina at Chapel Hill (Michael T. Crimmins)
2008 AAAS Mass Media Science & Engineering Fellow
2007 Department of Education GAANN Teaching Fellow
2002 B.S., Haverford College (Frances R. Blase)