Hands-On Learning
If you're ready to learn-as-you-do, gain real world, relevant experience and sharpen your skills, explore our hands-on learning opportunities and get ready to jumpstart your success.
1400 Every year, Rider students complete more than 1,000 internships, co-ops and field placements as part of their degree studies.
Internships
An internship is an opportunity to gain supervised practical experience in a career field of interest. They can be part- or full-time, paid or unpaid.
How do I find the right internship?
Start your search for an internship or co-op by scheduling an appointment with your Career Advisor on Handshake. You can also check out tips and information on the Career Planning Guide.
Get an Internship
---
Co-ops
Like an internship, a co-op provides an opportunity to gain practical experience in a career field of interest. A joint venture between Rider, select employers and you, a co-op offers additional experience and training and is a full-time, paid position.
How do I find the right co-op opportunity?
Finding the right co-op is all about finding out as much as you can about the companies and positions you're interested in. So do your research – the resources below are a great place to start. Remember, the more you know about the company and the position you're after, the better you can target your résumé and cover letter. View our recommended resources.
Get a Co-op
---
RESOURCES WE RECOMMEND
Three steps to landing an internship through LinkedIn.
Internships provide unique opportunities for connecting the skills and theories learned in the classroom to experiences in the workplace.
Find internships and jobs in higher education and related fields, and get access to excellent faculty, research, staff and executive positions at employers around the country.
Access detailed information on specific industries or companies at Vault.com.
Explore Rider's Library of Databases and Indexes to find articles, business and science data, music resources and trial databases.
---
An international experience gives you the opportunity to live in a new culture, learn a new language, and can boost your professional appeal.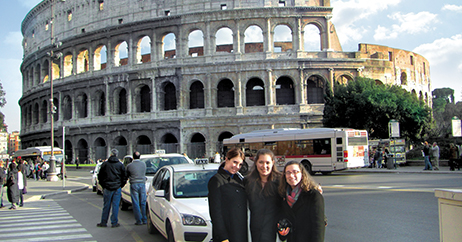 ---
Mentoring Programs
Whether you want to find a mentor or want to be a mentor, Rider has a variety of mentor programs to meet your needs, including:
Connects entering freshmen with successful, experienced, and friendly upper-level students who help them adjust to their new academic and social life at Rider.
A community outreach program of the Rider University Norm Brodsky College of Business whose purpose is to advance the personal and vocational development of Trenton youth through entrepreneurship education and mentoring.
A national program sponsored partially by the American Chemical Society (ACS), trains and mentors motivated and talented individuals to do chemical research.
Learn more about Project SEED.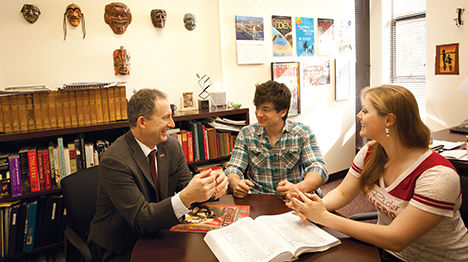 ---
The Shadow Experience or IND 350 is a one-credit Rider course offered during January Term or Summer Terms that partners Rider students with successful alumni and community business leaders. Students take a three-hour pre-experience online seminar, log 20 - 25 hours of "shadowing," keep a journal, and attend a three-hour post-experience seminar. If you're ready to develop meaningful mentoring relationships, connect classroom curriculum to applied practice, and see the daily realities of the working world, sign up for The Shadow Experience.
---
Student/faculty collaboration is a Rider tradition. No matter what your major – fine arts, liberal arts, or science, you'll have the chance to work alongside an accomplished faculty member, gain valuable skills and insight and have an experience you'll both remember.