Video Library
Watch educational videos on a variety of topics, including building your brand, crafting a resume, making the most of your internships, applying to grad school, getting a job and more. Browse Video Library
Firsthand

Firsthand provides in-depth intelligence on what it's really like to work within an industry, company, or profession—and how to position yourself to launch and build the career you want. Firsthand provides detailed information on nearly 5,000 companies in more than 120 industries. Firsthand also provides extensive information on more than 840 professions. This includes education requirements, skill requirements, salaries, advancement prospects, and more.
Candid Career

Candid Career hosts video interviews with industry professionals, who share career advice to help students and career changers as we can all learn from the experiences of others.
Big Interview 

Big Interview provides online training and interview practice for Rider students and alumni. Use code: ru01230
Focus 2 Career

Focus 2 Career is a career, major, and education planning system. It helps clarify your academic and career goals. Use code: bronc 
Veterans' Employment and Training Service (VETS)
The Veterans' Employment and Training Service (VETS) is committed to helping America's veterans, separating service members and their spouses by preparing them for meaningful careers, providing employment resources and expertise.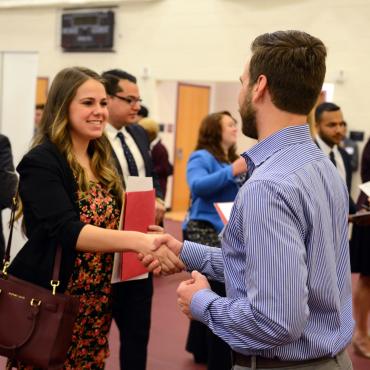 Career Planning Guide
Download our Career Planning Guide and get started creating your career action plan!
Download Guide