Geological, Environmental, & Marine Sciences (GEMS)
Department Overview
Studying in the Geological, Environmental, and Marine Sciences (GEMS) department at Rider will take you places. It may take you to the Rocky Mountains to complete a geology field experience, to Roatan, Honduras for a marine field experience, or the Galapagos Islands to explore unique marine and terrestrial environments.
You may discover adventure in your own backyard as our central New Jersey location offers access to place-based learning in coastal marshes and beaches, ancient rocks in northern NJ, old, uncut forests in central NJ, and fossil beds in southern NJ.
Wherever your studies take you, your journey will be carefully guided by our faculty. As a result, you will be well-trained to enter a variety of interdisciplinary science careers or to pursue advanced studies.
The GEMS department is also home to the Integrated Sciences and Math major designed to prepare students for both science and mathematics middle school teaching. The program is tailored to meet the New Jersey certification requirements for middle school science or math teachers and to facilitate the timely completion of the dual graduation requirements for education majors in the College of Education and Human Services and in the College of Liberal Arts and Sciences.
The GEMS academic programs, close faculty-student advising and mentoring and research opportunities will prepare you, not only to follow your passions, but also to lead and foster new ideas and solutions for a variety of issues upon graduation.
---
Majors and Minors
Using an integration of innovative teaching and research, our department encompasses a broad range of earth-related disciplines to suit the academic and career interests of students in our programs. Our majors and minors include:
GEMS STUDENT HANDBOOK - Download a copy (PDF)
---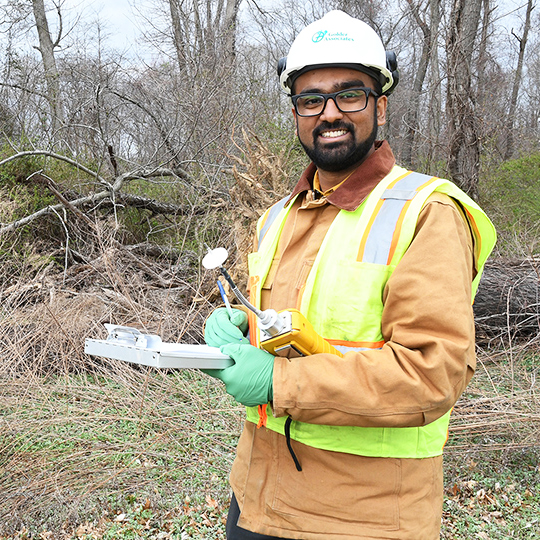 "Rider helped launch my career. My hands-on experiences working in the field and as a research lab assistant put me light years ahead of the competition."
- Muhammad Y. Sarwar '15
Geosciences | Read his story
---
Get Experience
With field experiences, research, and related opportunities, students immerse themselves in the field to explore their future careers, to gain a competitive advantage, and to ensure they have the necessary tools to succeed after they leave Rider. Learn more about these opportunities on our Internships, Careers, and Resources page.
---
"Last summer I had the privilege of interning with PSEG Long Island in the vegetation management department. During my 10 weeks with the department, I was able to gain experience in each of its subdivisions. Through this opportunity, I applied the skills I learned in the classroom at Rider, gained valuable experience and have a better idea of what I would like to pursue in the future."
- Kaitie Geary '20
Environmental Sciences
---
Outcomes
GEMS graduates enjoy successful careers as geological, environmental, or marine science educators; in environmental policy or field research; or advance to continue their education in graduate programs. Explore further where a GEMS education may take you - check out the graduate program preparation and alumni page.
---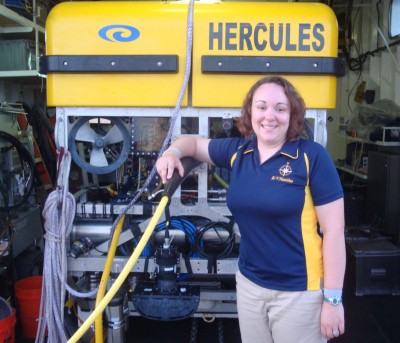 "The high-quality, hands-on education I received in the GEMS program sparked a hunger in me to know more about our world's oceans, and share that passion with others. The GEMS program prepared me for my graduate program in that I had already completed research under the guidance of a faculty advisor, and undertaken my own independent research project. These skills were invaluable when planning and executing my Master's thesis, and joining a lab of other student scientists. I had the skills and confidence to be able to seamlessly blend into that environment. Now, in my current position, providing hands-on, experiential learning to my students, I am constantly drawing on my Rider experiences."
- Bethany Smith '05 | Marine Science & Environmental Science
Bethany is currently a Marine and Environmental Science Teacher at the Chesapeake Bay Governor's School for Marine & Environmental Science | Read her story
---
Recent News
---
Contact Info
GEMS Department Chair, Associate Professor
Dr. Kathleen M. Browne (GEMS Chair) received her Ph.D. from the University of Miami in 1993 and currently holds the rank of Associate Professor of Geological and Marine Sciences. Kathy was appointed GEMS Chair in 2017. Her Ph.D. thesis investigated the processes controlling the formation of lamination in Bahamian cyanobacterial mats and mounds known as stromatolites. Kathy's research interests focus on the interaction of sedimentological, biological, and chemical processes producing cyanobacterial mats in subtropical, carbonate environments in the Bahamas and Australia.