Be the best you can be for your patients
Rider offers a variety of dynamic CCNE-accredited online nursing programs that allow practicing nurses to continue to care for their community while pursuing higher education. Each program is designed to fit your schedule and you will have the ability to complete your clinical hours in the timeframe that works best for you.
Degrees 
Master of Science in Nursing

 Choose from three concentrations: adult-gerontology primary care, family nurse practitioner or psychiatric-mental health nurse practitioner 
Certificates 
Why further your nursing education? 
With an advanced degree, you'll expand your scope of practice and position yourself for leadership opportunities.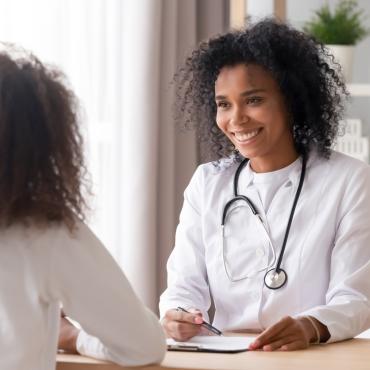 Qualified and dedicated faculty to help you on your journey
Rider's nursing faculty hold advanced degrees in healthcare and continue to practice in their chosen specialties ensuring you receive a relevant education.
Frequently asked questions
Contact
Assistant Professor
Bierenbaum Fisher Hall
lprol [at] rider.edu
609-896-5348
Academic Focus: Nursing
Department of Health Sciences and Nursing