Springboard your Allied Health Career
Rider's pre-allied health program is not a major. It is an advising program designed to put you on track to achieving your goals of entering professional programs in nursing, physical and occupational therapy, diagnostic imaging and more.
Course Requirements
Rider's pre-allied health curriculum is highly individualized. You'll work closely with a program advisor to develop a plan of study that will help you complete the prerequisites necessary for admission into allied health programs.
The Thomas Jefferson University Transfer Curriculum
Pre-Health Handbook
This handbook is a very helpful resource for those students considering a career in healthcare or allied health professions including: what experiences you should obtain and courses to take at Rider to prepare yourself for your next step after Rider and advice for applying to professional schools after Rider.
Download the Handbook (pdf)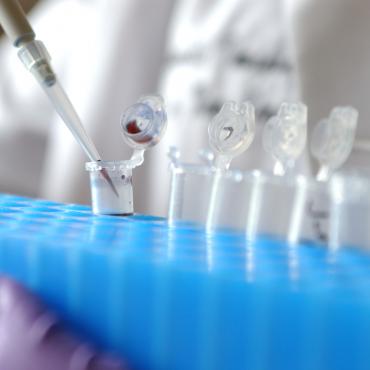 Take the Next Step
Rider's emphasis on experiential learning allows you to explore the health industry to determine your niche, and meet specific requirements for securing admission into a professional program. Take advantage of Rider's intensive internship courses with our partnering health organizations including the Capital Health Systems, collaborate with faculty to complete research projects and benefit from external internship opportunities.
Learn More
Contact
Professor, Department Chair
Mike and Patti Hennessy Science and Technology Center
pjivoff [at] rider.edu
609-895-5421