Adventure awaits!
Our home may be in central New Jersey, but on a grander scale, it's central to so much more. Historic Princeton, the Poconos, Philly, NYC, and the beach are just a hop, skip and a jump away from campus. Our plentiful local area is home to endless adventures for everyone. Learn about some of our favorite spots that are just a short ride away from campus:
Downtown Lawrenceville
Our town of Lawrenceville is home to activities and dining for all. Varsity Pizza is only a 2 minute drive down the road, or dine at restaurants like La Taqueria, Fedora Bistro Cafe, Purple Cow Ice Cream, Route 1 Diner and more. Lawrenceville has several shops where you can get anything you need, or you can visit the Quakerbridge Mall on Route 1 for a fun afternoon of shopping.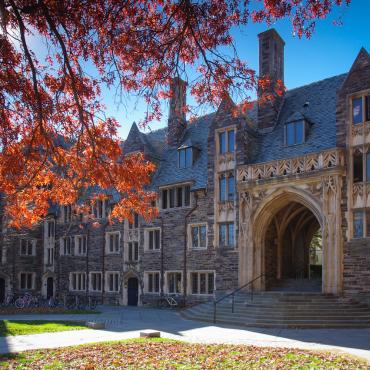 Historic Princeton
A quick trip down the road is the beautiful town of Historic Princeton! Explore the shops in Palmer Square and enjoy your pick of restaurants. This charming town is home to several historic landmarks and picture-perfect spots.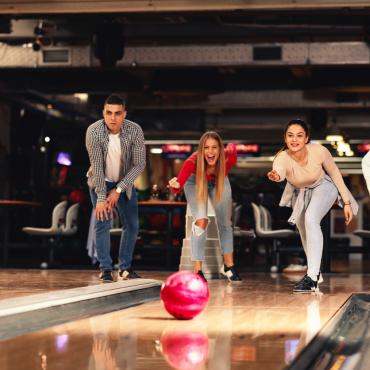 Colonial Bowling and Entertainment
Enjoy a game of bowling or laser tag and have a great time with friends! Located only 10 minutes from campus, it is just a short drive away from a fun afternoon.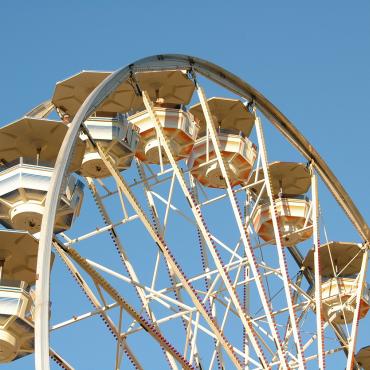 Six Flags Great Adventure
Experience the thrills of Six Flags amusement park! Roller coasters, safaris, thrill rides and more adventures are just 30 minutes away from Rider.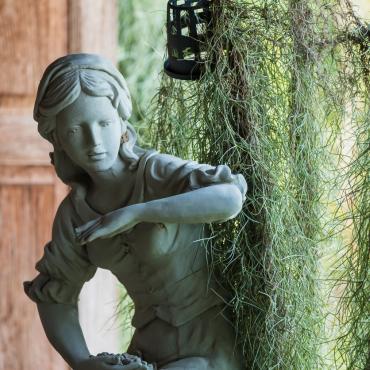 Grounds for Sculpture
Visit this outdoor sculpture park with expeditions for all. Snap some unique photos and admire the beautiful art that is only 10 minutes from campus.
Day trips and more
Not only are there many things to do around the Lawrenceville area, but the surrounding area is home to big cities and exciting places to visit. Check out our favorite locations to travel just for the day, or a weekend.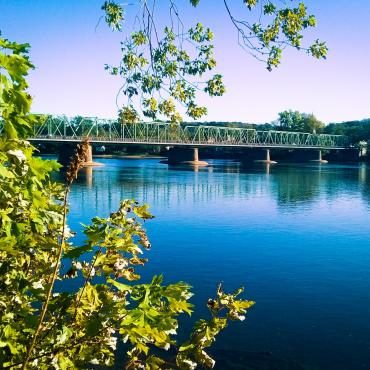 New Hope, PA and Lambertville, NJ
Located less than a half an hour away from campus, New Hope and Lambertville are popular cultural destinations. Shopping, award-winning dining, events, and more make the waterside towns the perfect place to visit for the day. Walk the state line between New Jersey and Pennsylvania and enjoy beautiful views of the Delaware River.
Delaware and Raritan Canal State Park
Plan an adventure to this scenic state park. Explore nature with beautiful recreational trails along a historic canal. Enjoy biking, hiking, kayaking, and more.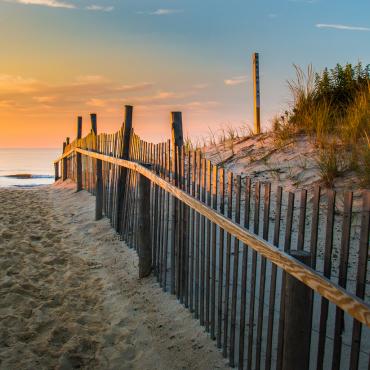 Jersey Shore
Located about an hour away, the Jersey Shore is home to several free beaches and places to explore! Take a drive to see the sunrise or relax in the sunshine on a weekend.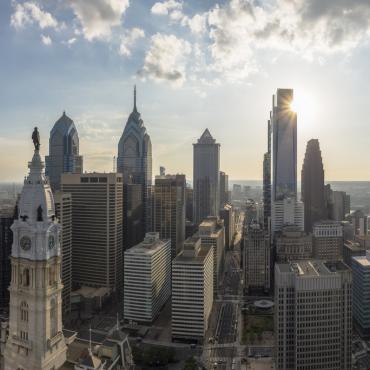 Philadelphia
Tour the city of Philly and explore landmarks, restaurants, and more. Less than an hour from campus, Philly is one of the best places to go for a day trip, or just a fun afternoon.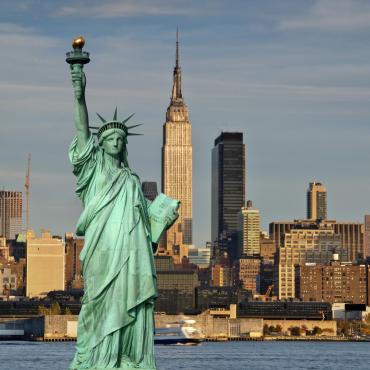 New York City
Explore the metropolitan area of New York City and the adventures it has to offer. With its close proximity to Rider, NYC is the perfect place for a day trip. The city is located about 90 minutes away from campus.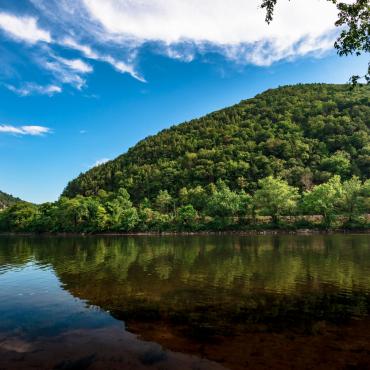 Pocono Mountains
Less than 2 hours away is the beautiful Pocono Mountain range. Visit indoor water parks, ski, swim by the lakes, hike, and more in this Pennsylvania mountain area. There is always something to explore.
Something for everyone
Whether it's taking a trip to the shore or down the road to Princeton, there is something for everyone to do around Rider. Take advantage of everything the area has to offer! With major cities like Philadelphia and New York nearby, Rider is really at the center of adventure. 
We would love to see you on campus as a Bronc! Experience Rider today with a tour.