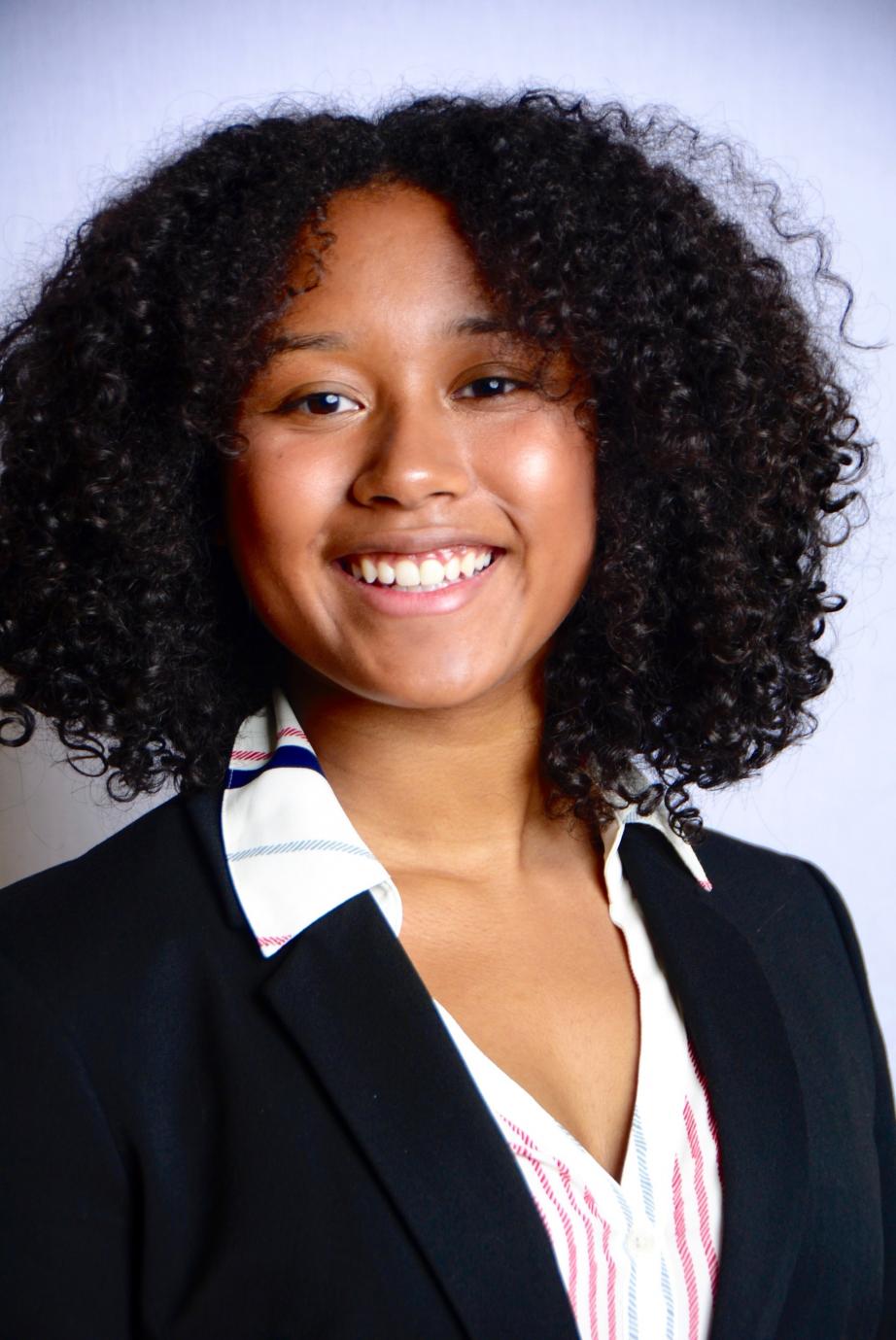 Commencement Speaker
Sarah will be the student speaker for the Class of 2021.
Business Honors and Baccalaureate Honors Scholar
Sarah will graduate as a Business Honors and Baccalaureate Honors Scholar as she recently completed her senior honors thesis on the spillover effects of wearable technology in today's society.
7
The number of leadership positions that Sarah held throughout her time at Rider. The clubs Sarah was involved in on-campus include Circle K International, Innovation 2 Market, Delta Sigma Pi (professional co-ed business fraternity), Omicron Delta Kappa (leadership honors society), DAARSTOC, Relay for Life, and Your Story Open Mic.
Inspiring Future Students
Sarah has worked as a Tour Guide in the Office of Admissions since her sophomore year. "I love my role in Admissions because I am able to interact with current and prospective students and I get to share and hear about the experiences of other students at Rider."
Why Sarah chose Rider
From the first moment that Sarah stepped on campus for an Open House, she felt that she had found her second home. "As an out-of-state student, finding a place that would feel warm and welcoming was important to me," she said. During her senior year of high school, she applied to Rider. She was awarded the Presidential Scholarship, a generous financial aid package, and an invitation to join both the Business Honors Program and the Baccalaureate Honors Program. 
Although she applied to more than a dozen schools, Rider made the strongest impression on her. It was during Rider's Admitted Students Day event that she met Dr. Ira Sprotzer, the director of the Business Honors Program. "We spoke extensively about the honors program requirements, and I asked him if both honors programs were doable. He told me that it would be challenging but rewarding, and that students have done it and that it is possible. It was that conversation that pushed me to commit to Rider University because I wanted to be one of the few students to complete both programs," she said.
Rider's impact on Sarah's career
Before Sarah came to Rider, she knew that she wanted to study business, but she was not sure exactly which field of study she wanted to pursue. After taking the "Introduction to Business" and "Marketing Principles" courses during her freshman year, she realized her passion for marketing and declared a marketing major. As an underclassman, she had the opportunity to participate in the Business in Action Program and the Johnson & Johnson Case Competition. "I learned early on in my time at Rider how to work in a professional team and how to interact with executives that were already in the field," she said. She also had the opportunity to join many organizations that enhanced her understanding of not only herself but of the business world. 
In her junior year, she obtained an internship with Rider's Office of University Marketing and Communications. "In my role as a Digital Marketing Assistant, I have written and edited a variety of digital content, including emails, academic profiles, scripts for radio advertisements and Spotify, and Rider success stories," she said. She also had the opportunity to write content for Naviance-Hobsons, Peterson's College Guide, and the Common Application profile on behalf of Rider. 
Sarah shares that her favorite project was supporting the new rider.edu website. "I drafted copy for over 80 academic program pages and formatted more than 250 pages," she said. 
Sarah also recently completed her senior honors thesis in which she explored the spillover effects of wearable technology in today's society. "I am really proud of my honors thesis because I fulfilled my goal of completing both the Business Honors and Baccalaureate Honors Programs." For the senior honors thesis, students have the opportunity to collect primary research data, analyze it, formulate conclusions, and present their findings to the faculty, their classmates, and their family. 
Facing adversity
During Sarah's freshman year, her family received the news that her father had been diagnosed with a rare form of brain cancer. Then, during her junior year, her father passed away. "I feel that if I was at any other school, I would have felt lost. But, the amazing people that I met at Rider and my family and friends helped me to move forward and to continue my studies despite this life changing event." When her father was first diagnosed, he gave her this advice: "if you look for something good, then you will find it." From that point on, Sarah looked to find the good in every aspect of her time at Rider. She joined organizations that helped her grow, she met people that made her laugh and feel loved, and she strived to do her best in her classes. "This loss has changed my life forever, but I wouldn't be who I am today without the Rider community, who helped me through such a challenging time."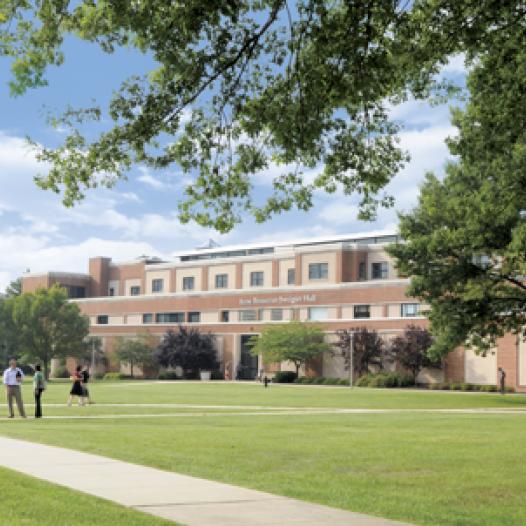 One thing that I will take away from Rider stems from its Motto, 'In Omnia Paratus', which means in all things prepared. I can definitely say that I am prepared for the next chapter in my life thanks to Rider."
Utilizing campus resources 
Using Handshake, Rider's career search platform, Sarah applied to a program called MADE that connects undergraduate students with marketing internship opportunities. Unfortunately, the program and many associated internships were cancelled due to the pandemic, but she was invited to attend Publicis Groupe's Multicultural Talent Pipeline in the fall of her senior year due to her acceptance in the MADE program. At the event, she had the opportunity to network with many marketing agencies under the Publicis Groupe umbrella, and she ended up connecting with a recruiter from Epsilon. "My interviews with Epsilon were successful thanks to Rider's career planning services, the many mentors that I had met along my journey at Rider, and my two on-campus jobs."
Continued success
After graduating in May 2021, Sarah will start a full-time position with Epsilon as an Associate Account Executive in their New Grad Program. "I am excited for this role because I have always wanted to work in Manhattan and Rider helped to make this dream come true for me!"
Sarah's tips for current students or soon-to-be graduates:
"Try your best, believe in yourself, and the results of your work might surprise you and exceed your expectations."
"Take advantage of every opportunity (schedule permitting) presented to you at Rider. You will join organizations and meet people that will help you become who you're meant to be."