Monday, Nov 16, 2020
Available for streaming and download, "Deep River" honors the Westminster Jubilee Singers' 25th anniversary
Image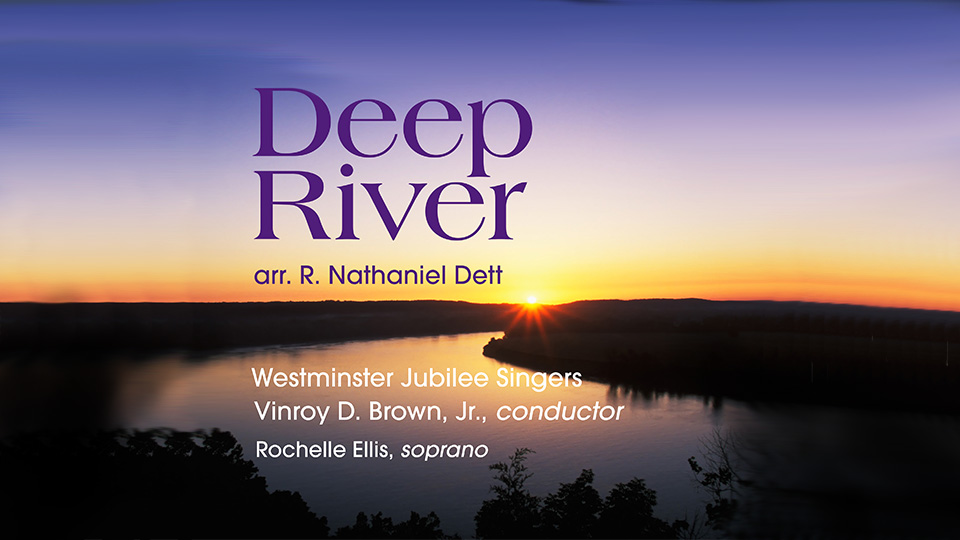 The Westminster Jubilee Singers was founded in the fall of 1994, and Westminster Choir College of Rider University planned to celebrate the ensemble's 25th season with a concert in April 2020. Unfortunately, the gala anniversary concert and alumni gathering were among the many casualties of the COVID-19 pandemic.
While the concert and reunion have been postponed until everyone can safely gather again, Westminster is celebrating this Jubilee Singers milestone with the release of a recording. On Friday, Nov. 20, a recording of the ensemble performing R. Nathaniel Dett's evocative arrangement of Deep River will be released on the Westminster Choir College label and distributed by Naxos. It will be available for digital download or streaming on all major recording outlets, including Spotify, Apple Music and iTunes. 
Recorded at the Westminster Jubilee Singers' concert in Bristol Chapel in October 2019, the recording also features soloist Rochelle Ellis, soprano and adjunct associate professor of voice.
Composed of students selected by audition, the Westminster Jubilee Singers is modeled after the historically acclaimed Fisk Jubilee Singers. Part of Westminster Choir College's Sacred Music Department, the ensemble performs literature that includes African-American spirituals and folk songs; classical music by African-American composers; gospel music and secular songs by such musical greats as William Dawson, Duke Ellington, Walter Hawkins, Andraé Crouch, Richard Smallwood, Kirk Franklin and Dr. Nathan Carter, as well as Westminster graduates, Rosephanye Powell '87, Donald Dillard '79 and M. Roger Holland '88. 
Soprano Rochelle Ellis '00, has distinguished herself in a broad repertoire that extends from Bach and Beethoven to Verdi, Barber and Gershwin. Her Carnegie Hall debut was as soloist in Schubert's Mass in G and Bach's Cantata 140 with the Orchestra of St. Luke's and the Westminster Choir conducted by Joseph Flummerfelt. She was honored to give the world premiere of Hold Fast to Dreams composed by the late jazz great Dave Brubeck, based on poetry by Langston Hughes. She has been a frequent soloist with the Berkshire Choral Festival in Massachusetts, Princeton Pro Musica, Richardson Chamber Players, and VOICES Chorale.
Beginning on Friday, Nov. 20, the recording will be available for download from Amazon and Apple Music and for streaming on Spotify.