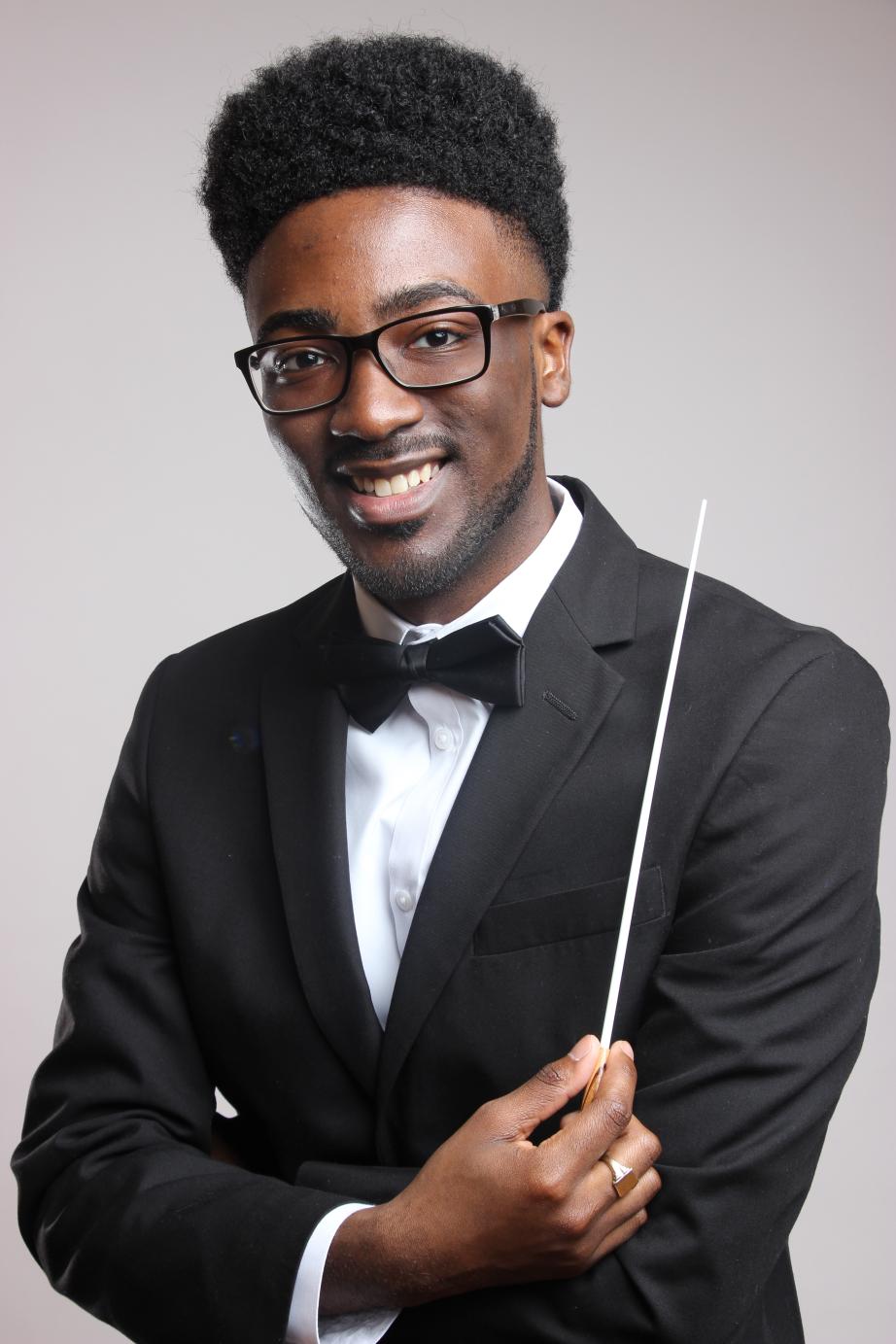 VINROY D. BROWN, JR. has credits in conducting, sacred music and music education. He is a member of the conducting, organ and sacred music faculty at Westminster Choir College, where he conducts the Westminster Jubilee Singers. A church musician, he is director of music & worship arts at Elmwood United Presbyterian Church. Maintaining an active conducting schedule, he is founder and artistic director of Elmwood Concert Singers and is artistic director and conductor of Capital Singers of Trenton.
Recent seasons included performances of Handel's Messiah, Faure's Requiem in D Minor, Duke Ellington's Sacred Concert, Undine Smith Moore's Scenes from the Life of a Martyr, Rosephanye Powell's The Cry of Jeremiah and Dan Forrest's Requiem for the Living. Ensembles under his direction have been featured in radio broadcast at Princeton Theological Seminary, performed at the historic Playhouse at Rodney Square and members of his ensembles at Carnegie Hall and at the Centennial Convention of the National Association of Negro Musicians, Inc. in Chicago, Illinois.
During the 2019-2020 season, he will conduct Margaret Bonds' Ballad of the Brown King, spirituals and hymn arrangements in concerts across the tri-state with the Elmwood Concert Singers; with Capital Singers of Trenton, Vivaldi's Gloria and Robert Ray Gospel Mass; and with the Westminster Jubilee Singers will commemorate their 25th anniversary with performances of Adolphus Hailstork's I Will Lift Up Mine Eyes, R. Nathaniel Dett's Chariot Jubilee and a world premiere. As clinician, he will also headline the Voices United Choir Festival for the New Jersey chapter of the American Choral Directors Association and the Harlem Classical Music Festival in New York.
A noted baritone, Brown has sung on concert and opera stages across the country, as both soloist and chorister. Among his most notable engagements were the filming two PBS specials with the Vienna Chamber Orchestra and New York Philharmonic. He made his New York Lyric Opera Theatre debut at Carnegie Hall performing scenes from Massenet's Manon and Mascagni's Cavalleria Rusticana. The world premiere of David Lang's The Mile-Long Opera: a biography of 7 o'clock marked his debut with the Mile-Long Opera Company and he is currently workshopping a new opera on the life of Omar Ibn Said composed by Rhiannon Giddens with Spoleto Festival USA.
Professor Brown holds membership in the National Association for Music Education, American Choral Directors Association, National Collegiate Choral Organization and the National Association of Negro Musicians, Inc., for which he is Eastern Region Executive Director. He holds the Master of Arts in Practical Theology degree from Regent University, and Bachelor of Music degrees in Sacred Music and Music Education from Westminster Choir College.