New Student Orientation
APPLY NOW TO BECOME AN ORIENTATION LEADER!
Do you want to welcome the next generation of Broncs to the University you love? Would you enjoy working on a team of highly motivated peers to achieve a common goal? Are you ready to wear a polo and khakis for a good portion of the summer? If you're ready to learn, lead, be challenged, grow, and serve… apply to be an Orientation Leader! The Orientation Leader experience is a rewarding experience that provides opportunities for personal and professional growth.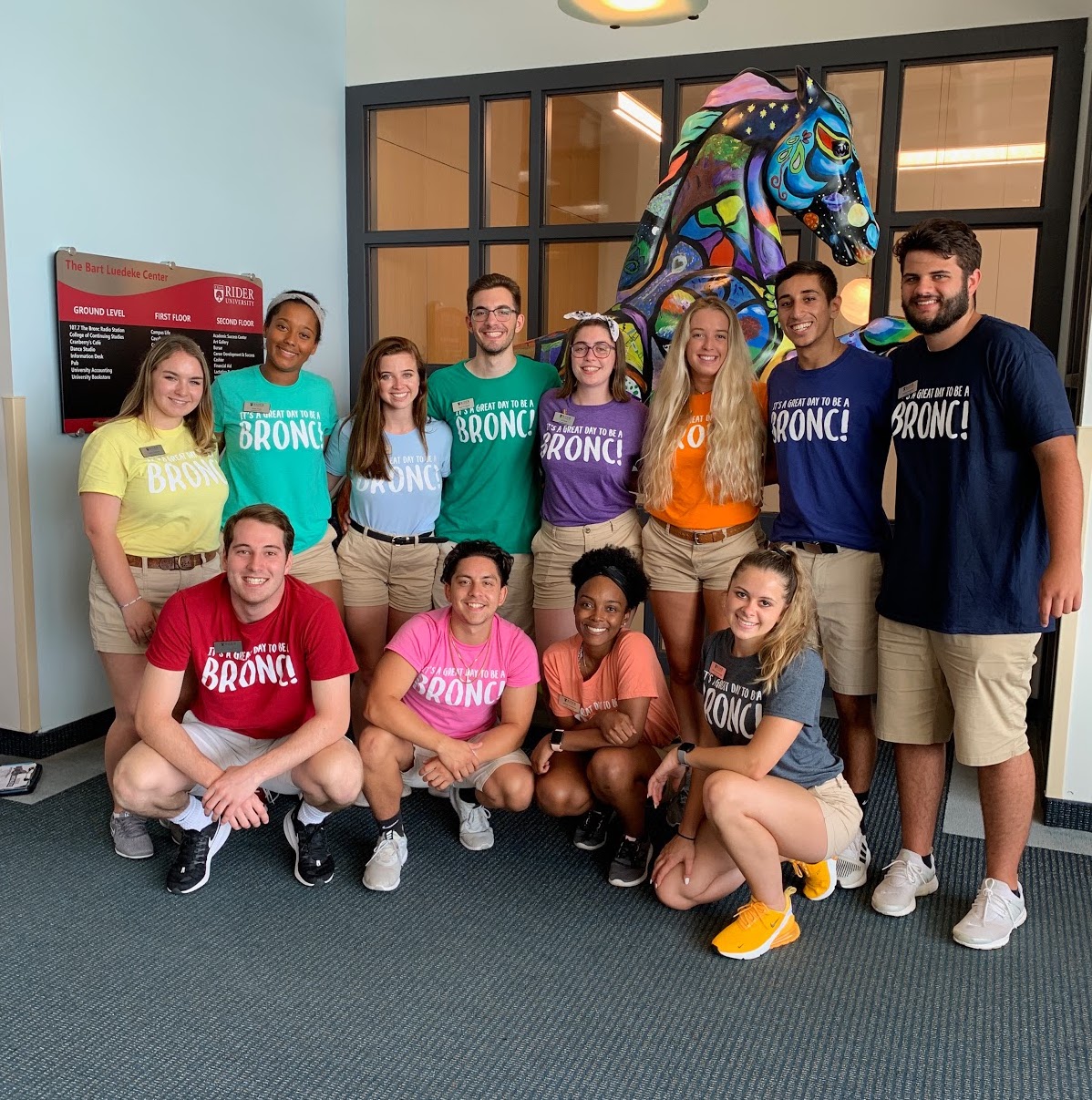 Application Process
Attend one Info Session

October 28th
at 11:30 a.m. BLC 257
October 30th
at 3 p.m. in BLC 257
November 5th
at 11:30 a.m. in NJM Community Room
November 13th
at 12:30 p.m. in BLC 257
November 19th
at 4 p.m. in BLC 257

(If you cannot attend any of the Information Sessions due to class or work conflicts, please contact Lauren Mee at [email protected] for an individual appointment)

Submit your application by Friday, November 22nd, at 12:00 pm.
Submit two written references by Friday, November 22nd at 12:00 pm.
Candidates who are selected for the group interview will be notified on Friday, December 6th with details regarding time and location of the interview.
Group interview will be held on Friday, February 7th.
Individual interviews will be held the week of February 10th by appointment.
Click here for the 2020 Orientation Leader Application
Click here for the Orientation Leader Applicant Reference Form
January Orientation
Summer 2020 Orientation Sessions
First Year Student Orientation
June 28-29, 2020
July 1-2, 2020
July 15-16, 2020
July 19-20, 2020
July 22-23, 2020
Transfer Orientations
July 9, 2020
September 1, 2020
Information regarding Orientation registration will be mailed home beginning mid-April and on a rolling basis through the spring and summer.
---
Access the Foreign Language Placement Test
Access the Shared Read Student Essay (PDF)
Frequently Asked Questions (FAQs)
---
Orientation Resources for Families