Find Your Future At Westminster
Renowned worldwide for musical excellence, Westminster Choir College is the heart of an education in music study. Through rigorous programs with a unique choral emphasis, taught by acclaimed faculty, we prepare students to turn their passion for the arts into a lifetime career.
At Westminster, students are offered extensive performance opportunities on a professional level with some of the greatest orchestras, conductors and artists of our time. The importance of community and a commitment to service are at the core of all of Westminster's programs, and Westminster's graduates are prepared to transform communities as leaders in schools, churches and arts organizations worldwide.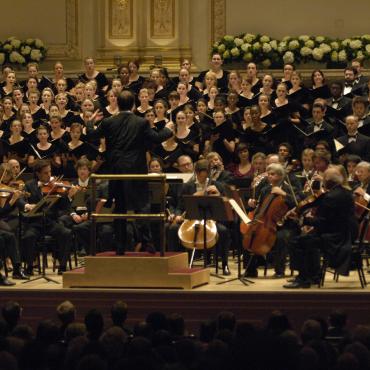 Explore Performance Opportunities
At Westminster, performance opportunities are built into your academic experience. All Westminster Choir College students sing in a curricular choir and are invited to audition for one of several select ensembles. 
Learn More
Performance Venues, Facilities and Resources
Learn, practice and master your craft with opportunities to work in our professional studios, performance and rehearsal spaces and production facilities.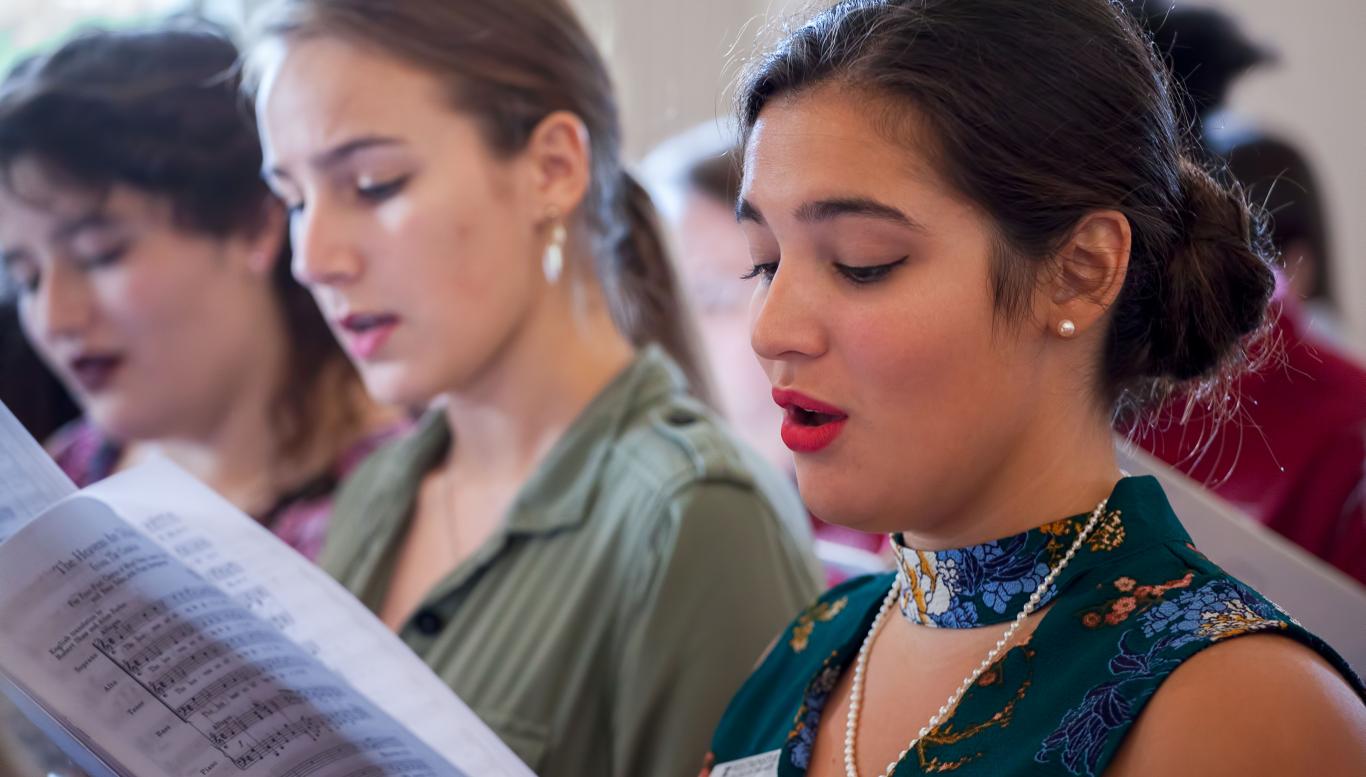 Join the Club
Enhance your education, connect with fellow students and discover new opportunities with our range of extracurricular clubs and organizations.
Learn More
Learn From Musical Leaders
Musical leadership is taught by music leaders. Westminster's faculty are accomplished musicians who are known and respected by their colleagues. Equally respected by their students, they are dedicated teachers who work hard to make the most of an individual's musical talents.
Gillian Erlenborn '18
"My time at WCC was an absolute joy from start to finish. While at Westminster, I developed my craft and was provided with resources that I still use every day in my teaching. I was able to participate in meaningful performance opportunities all over the United States and Europe that I will never forget. I am the educator I am today because of my Westminster education and the amazing community I met along the way."