A Message from the Dean of the College of Education and Human Services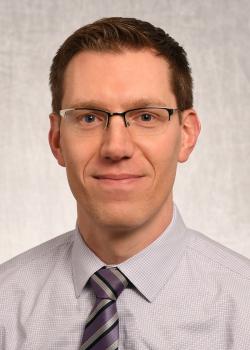 Welcome to the College of Education & Human Services at Rider University. Rider is an exciting place to be, and I invite you to browse our site so that you can experience the outstanding work of our faculty, staff, and students. We take great pride in our student centered graduate and undergraduate programs that offer cutting-edge opportunities for high quality preparation and professional growth, and address the needs of 21st century learners.
We foster the strength and success of our students by providing an environment in which it is safe to experiment, take risks, and make mistakes without sacrificing professional or academic rigor. Being able to address the complex challenges in the education, health, and human services fields requires committed, knowledgeable, reflective professionals who spend decades acquiring their expertise. In the College of Education & Human Services, we focus on providing each student the tools and guidance to help them on their career-long journeys, while encouraging them to develop a more compassionate world.
We accomplish this through a strong faculty with diverse backgrounds and expertise, who excel in teaching and scholarship, and are devoted mentors to their students. We have created strategic partnerships with local schools and community agencies as well as a strong Rider alumni network. This allows us to work collaboratively to develop high-quality programs and provide important contacts and mentoring opportunities that lead to employment opportunities for our graduates. Because of this, all of our programs are nationally accredited by agencies that represent the gold standard for accreditation in their respective fields. Finally, we provide students multiple opportunities to enhance their educational experience and professional preparedness with a broad range of programs, supplemental learning opportunities, and educational resources.
The mission of the College of Education & Human Services is unwavering. We are a dynamic force that fosters the intellectual, personal, and social development of each student for a changing world. We are building on powerful accomplishments over the past several years. Through this we will create new opportunities that address the increasing complexities of the educational, health, and human services landscape. As such, we will continue to prepare our students to be leaders in their fields.
Whether you are a prospective or current student, parent, community partner, alumnus, or simply a friend, I welcome you to visit our campus and stop by to say hello. I'd be delighted to speak with you.
Warm regards,
Jason J. Barr, Ph.D.
Dean