Westminster Choir College has long been known as a center for organ study. Our Lawrenceville campus is home to five pipe organs, including instruments made by the Casavant, Noack, Holtkamp, and Schantz, plus a variety of electronic and portative instruments. Choose from three degree programs, or take elective lessons with one of our four instructors. Full tuition scholarships are available to students at the undergraduate and graduate levels.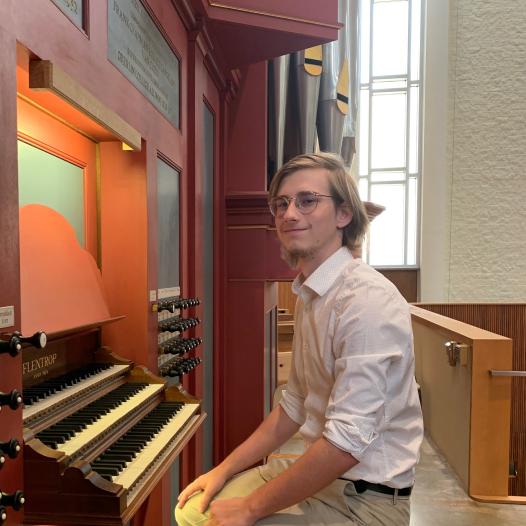 When I came to audition I had the opportunity to take a private lesson with Robert McCormick, which was a great experience. Additionally, when I was on campus for my 'Bronc for a Day' visit, I was able to observe several classes. All of the professors I have encountered are outstanding, and seem to really care about the students."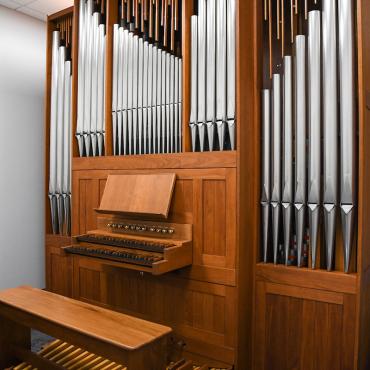 Degree Programs Offered:
**Elective organ is available at no additional cost to Westminster Choir College students who have passed their keyboard proficiency.
Clara Gerdes Bartz, Adjunct Instructor of Organ
Clara Gerdes Bartz, from Davidson, North Carolina, is a 2021 graduate of the Yale Institute of Sacred Music where she studied with Martin Jean. She has been a featured performer at the 2021 AGO National OrganFest, 2018 AGO National Convention, 2017 AGO Regional Convention and the 2019 National Conference of the Church Music Association of America, as well as at Spoleto Festival USA, Oregon Bach Festival, Philadelphia International Festival of the Arts and the Uncommon Music Festival in Sitka, Alaska. She now serves as Director of Music at Most Holy Redeemer and Nativity Parish in Manhattan, New York, where her responsibilities include overseeing the restoration of the parish's 1891 Roosevelt organ.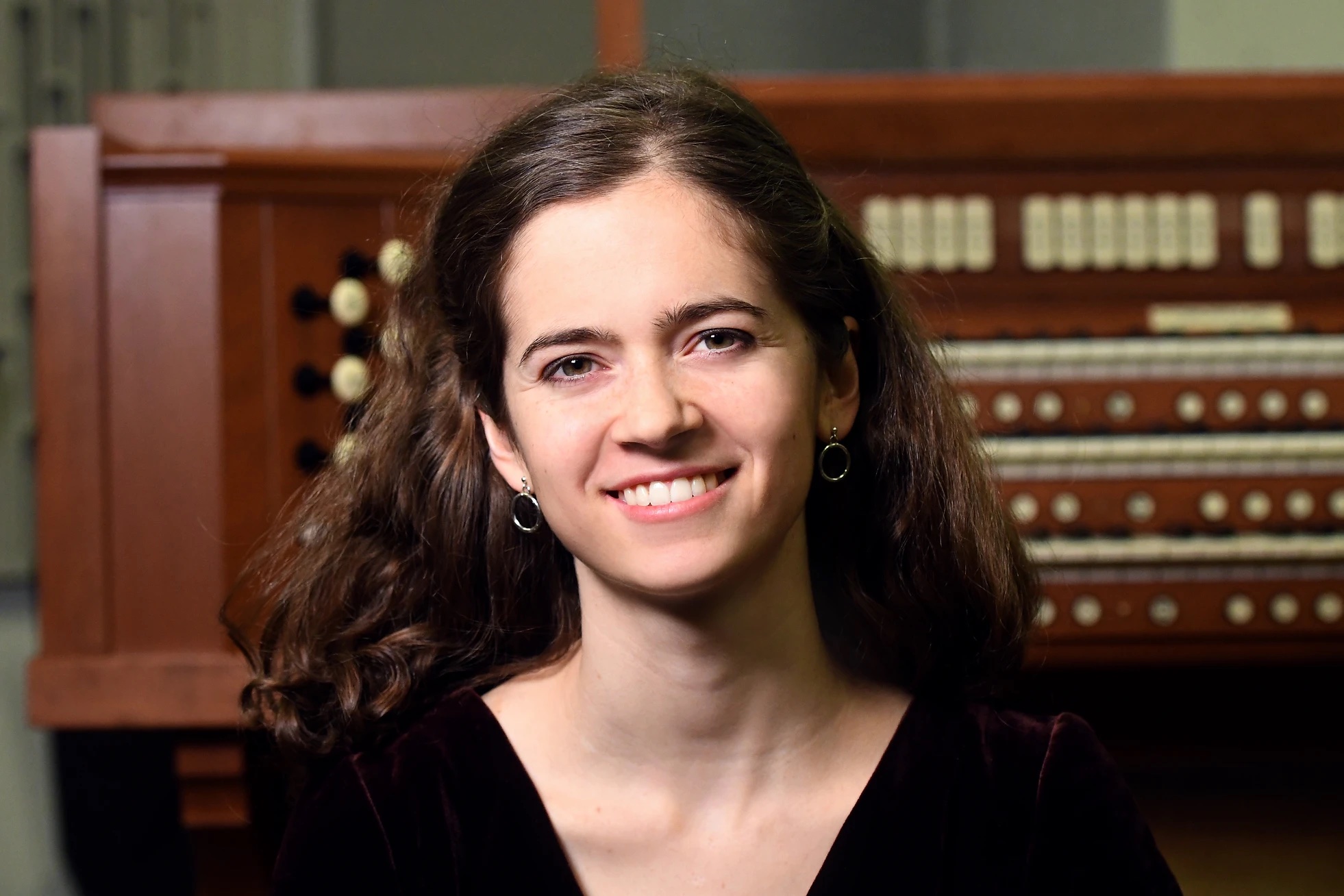 Michael Diorio, Adjunct Assistant Professor of Organ
Michael J. Diorio earned degrees in organ performance, with piano and music history concentrations from Westminster Choir College, the Institute of Sacred Music and the School of Music at Yale University, and the College of Fine Arts at Boston University, respectively. His principal teachers in organ were Eugene Roan, Martin Jean, and James David Christie. Piano studies were with Philip Sbrolla and Phyllis Lehrer. Studies in musicology have led to Dr. Diorio serving as a special project editor for Carus-Verlag (Stuttgart), by whom his dissertation is published as a first- edition of the Missa Hyemalis by Franz Xaver Richter. As a recitalist, Dr. Diorio has performed throughout the United States and in Europe, where he was presented with a citation for an outstanding public performance by the Mayor of Innsbruck. As an organist and choir director Dr. Diorio has held positions at the Episcopal Cathedral in the Diocese of New Jersey, Washington Memorial Chapel (Valley Forge, PA) Church of the Redeemer (Bryn Mawr, PA), and currently at St. John the Evangelist Roman Catholic Church in Lambertville, NJ.

Thomas Gaynor, Adjunct Instructor of Organ
A native of Wellington, New Zealand, Thomas Gaynor earned his undergraduate degree from the New Zealand School of Music while holding organ scholarships at the Wellington Anglican Cathedral of St. Paul and St. Mary of the Angels Roman Catholic Church. In 2012 he moved to Rochester, New York, to study with David Higgs at the Eastman School of Music. He recently graduated with a DMA and Eastman's highest honor, the Artist's Certificate. In 2017 Thomas was presented with the Gold Medal and Audience Prize at the St. Albans International Organ Competition. This followed first prizes at the Bach-Liszt Internationaler Orgelwettbewerb Erfurt/Weimar, the Sydney International Organ Competition, and the Fort Wayne National Organ Playing Competition. Thomas is the Assistant Organist and Choirmaster at Saint Mark's Church in Philadelphia, where he directs the Saint Mark's Singers and works with Robert McCormick, Organist & Choirmaster, to assist in direction of the Parish Choir and the Boy & Girl Choristers, and in leading all aspects of the busy music program.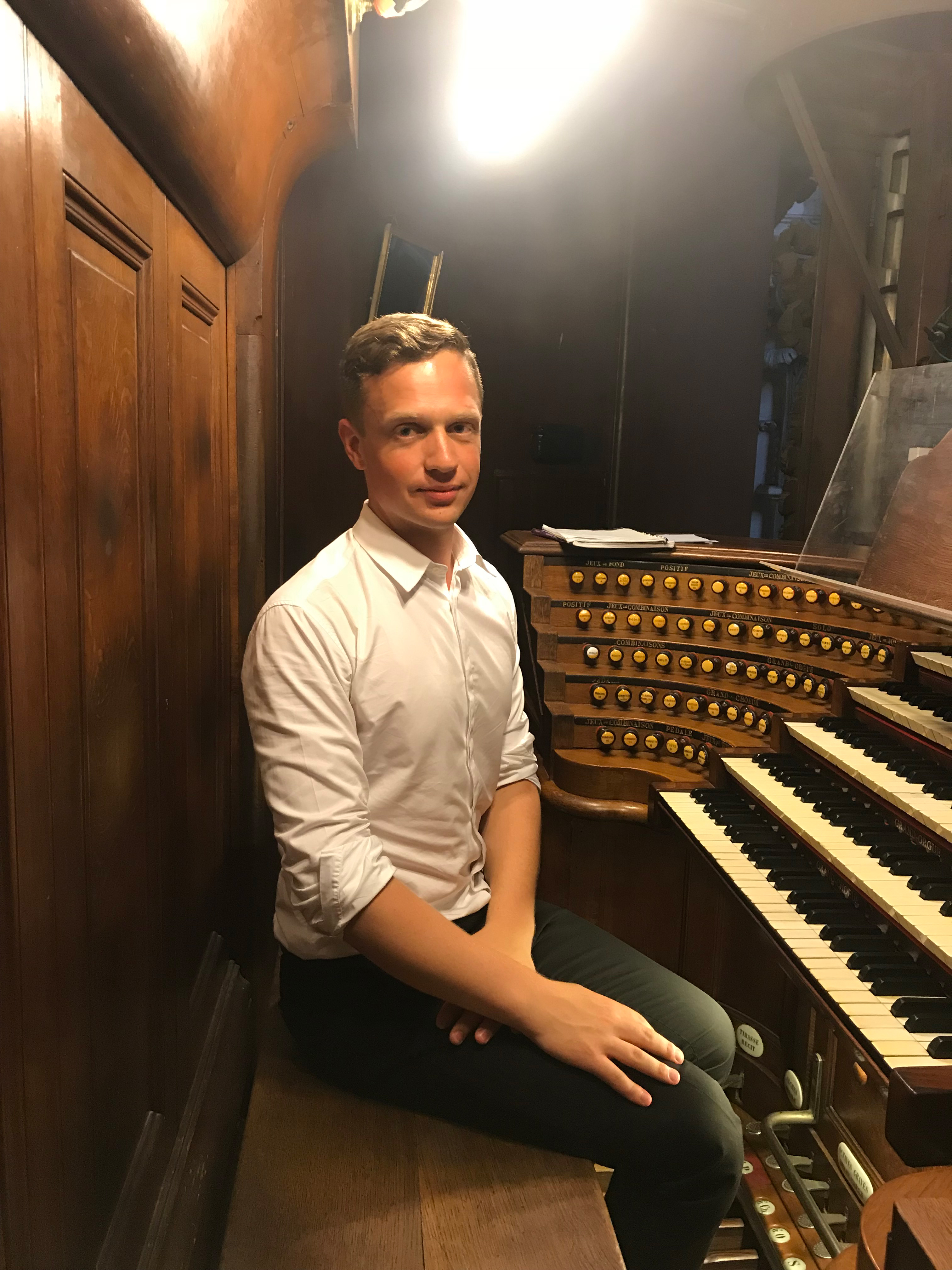 Robert McCormick, Adjunct Instructor of Organ
Described by Choir & Organ as "indomitable and immensely gifted" and by The Macon Telegraph as "an artist of rare sensitivity and passion", Robert McCormick is heralded as one of the finest concert and church musicians of this era. Widely known for his unique abilities in organ improvisation, Mr. McCormick was a semi-finalist in the 2005 St. Albans International Organ Festival Improvisation Competition, the only American to merit that distinction. He has been featured in solo appearances in San Francisco, New York, Pittsburgh, Dallas, Albuquerque, and Atlanta, and in recitals and workshops for numerous American Guild of Organists chapters, the Association of Anglican Musicians, the Royal School of Church Music in America, and for Westminster Choir College. His recording from St. Paul's, K Street, We Sing of God, was released on the Pro Organo label. Choir & Organ's review of the disc states that "[McCormick] shines at the organ." Mr. McCormick is Organist and Choirmaster of St. Mark's Episcopal Church in Philadelphia. This follows eight years as Director of Music at St. Paul's Parish, K Street, Washington, D.C., and seven years as Organist and Music Director at the Church of St. Mary the Virgin, New York. He is a graduate of the Westminster Choir College. His teachers include McNeil Robinson and Robert Carwithen. Robert McCormick is represented in North America exclusively by Phillip Truckenbrod Concert Artists, LLC.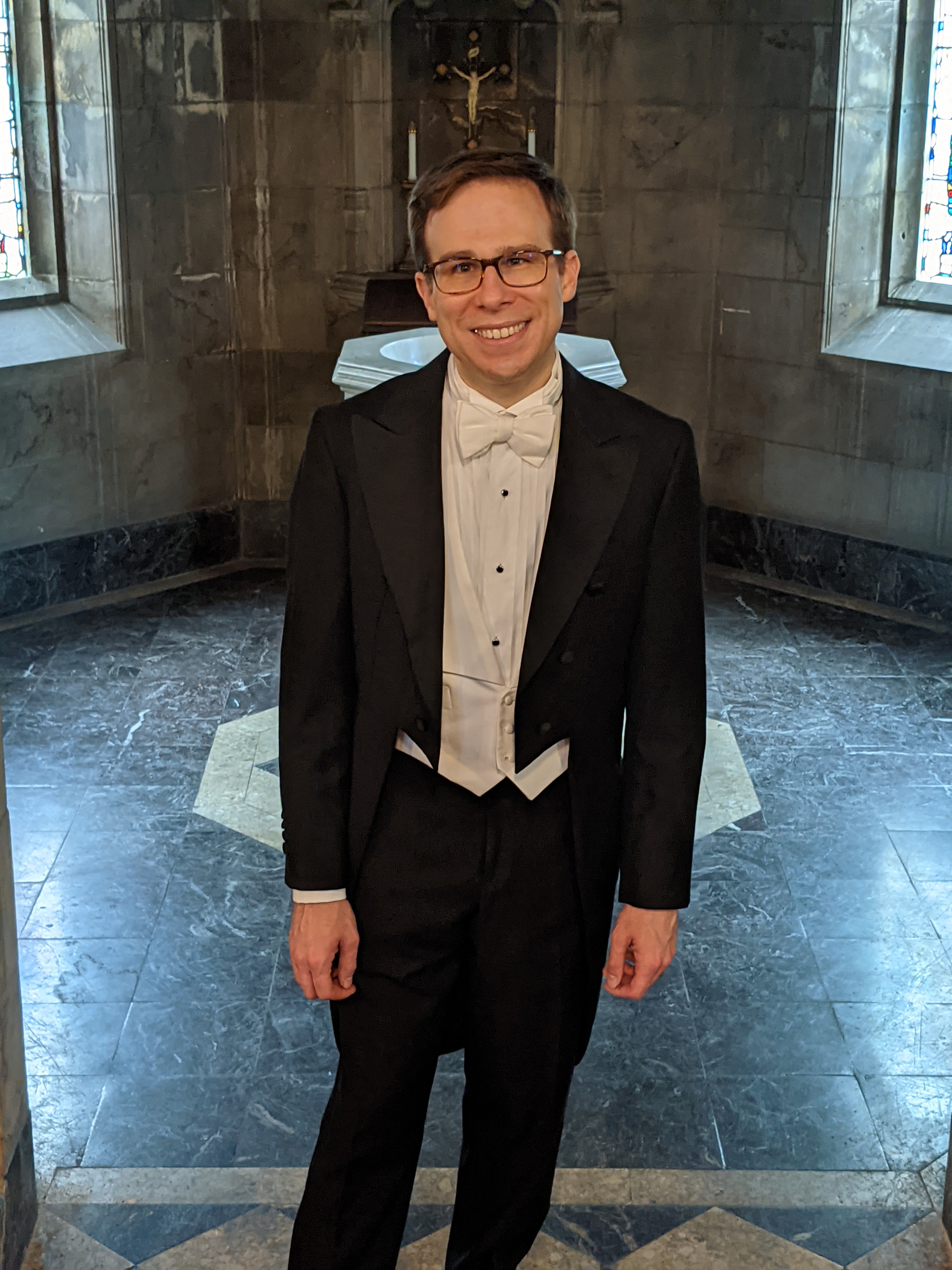 Instrument Collection
Click here to learn more about the organs of Westminster.
Upcoming Events
High School Organ Day, October 14, 2023 - Learn more
David Dubois Organ Competition, January 20, 2024
Compete for cash prizes of up to $3,000
Enjoy a complimentary lesson with one of our organ faculty members
Audition for a full-tuition scholarship to Westminster Choir College
High School Organ Institute - Coming Summer '24