Discover how familiar tradition can be blended with contemporary creativity in choral, congregational and instrumental music for worship. Westminster's renowned program will develop your understanding and appreciation of sacred music's rich traditions, contemporary trends, and their relationship to worship and the community.
85k+
volumes of music books and scores
7,200+
choral music titles in performance
80k+
choral music references
Our 31-credit graduate curriculum focuses on technique, repertoire and performance practice. Coursework also covers theology, Biblical and post-Biblical religious history in the development and practice of liturgy and worship.
Through a reciprocal partnership with Princeton Theological Seminary, Westminster Choir College graduate students may take certain courses offered by the seminary. The seminary's Speer Library is also an invaluable resource for sacred music majors.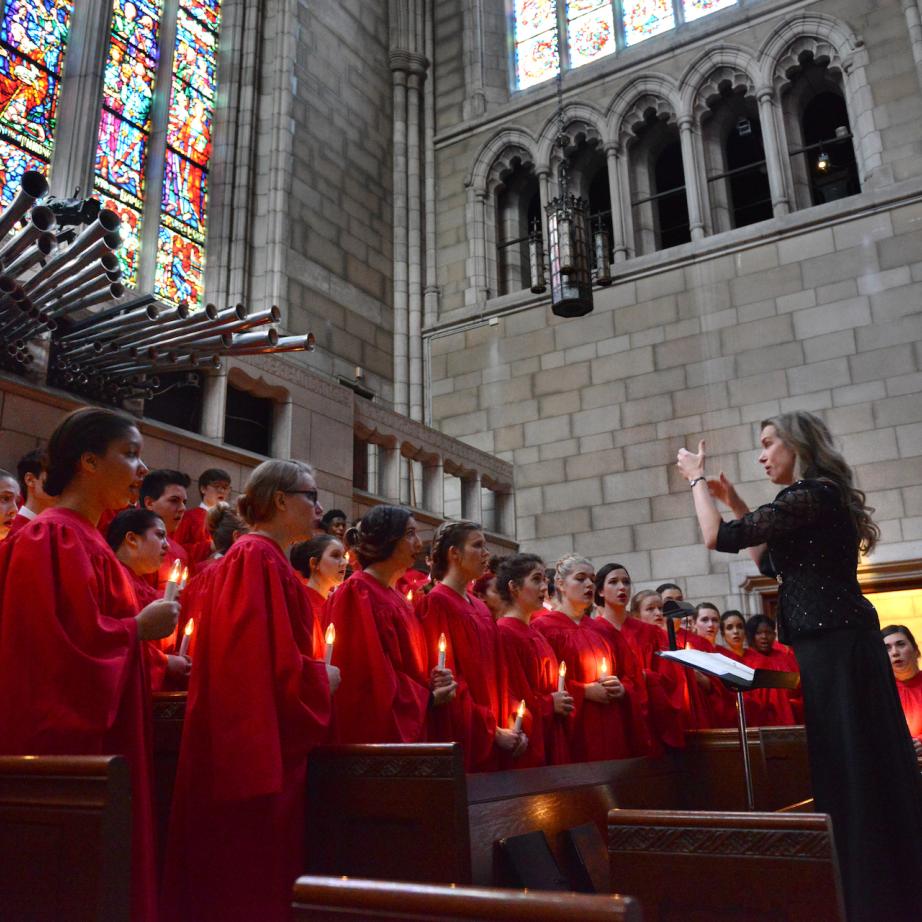 Sacred music graduates leave our program well prepared to minister diverse religious communities. Each week, millions of people around the world worship in churches - large and small - with music programs led by Westminster Choir College graduates.
Common careers:
Minister of Music
Director of Music
Director of Worship and Fine Arts
Choral Director
Accompanist
Why Westminster
"A graduate school experience should really fill you up with great training and mountaintop experiences so that you can help create those experiences for your singers and so that you can be a beacon of light for others. Westminster Choir College did that for me."
— Sarah Michal '15
Online study option
Get a Master's of Music in Sacred Music with the flexibility of an online format, perfect for students looking to advance their education while maintaining a full time job. 
Contact
Sacred Music (M.M.)
Associate Professor, Department Chair
Department of Choral Studies, Music Education and Sacred Music

Omega House
tshelton [at] rider.edu
609-921-7100 x8274
Academic Focus: Sacred Music