As a result of the necessity for remote instruction due to the COVID-19 outbreak, the Academic Success Center (ASC) will offer tutoring and other forms of academic support remotely. Individual in-person tutoring and coaching sessions and available at special request, contact [email protected].
Please visit our TutorTrac page for a list of services offered remotely and the processes to request an appointment.
About the Academic Success Center
At Rider, success is about having the right support.
The Academic Success Center offers Rider University students free programs and services designed intentionally to maximize student involvement in their own learning and development. Our staff of administrators and trained professional and peer tutors, graduate assistants, peer assistants, and student success coaches work collaboratively with students as they discover options for creating academic and personal success.
The Academic Success Center mission is to enhance student learning and development through our programs and staff.
Our goal is to assist Rider University students as they:
become active, informed, and confident learners
learn to manage themselves
accept responsibility for their choices
make positive contributions to the campus community
The professional and student staff of the Academic Success Center are committed to providing a SafeZone for individuals of all races, ethnicities, abilities, sizes, religions, sexual orientations and gender identities.
Programs and Services
Tutoring Services
The Academic Success Center offers free tutoring to all Rider students and is staffed by peer and professional tutors through our internationally certified tutor training program. Our comprehensive tutoring services include:
Peer Tutoring
Our Peer Tutors are successful Rider University undergraduate students, recommended by faculty and trained through an internationally certified tutor training curriculum. They provide Peer Assisted Study Sessions -- individual or group tutoring sessions -- free of charge, for most content courses offered at Rider. Students review course content and develop sound study strategies with successful peers who have already mastered the material.
Our Student Writing Tutors can help students improve their writing across the disciplines at any stage of the writing process through individual appointments.
Professional Tutoring
Our Professional Tutors have advanced degrees and are available to work with students individually to improve their reading, writing, or study strategies, time management, organizational strategies, and English as a Second Language skills.
Supplemental Instruction
Our Supplemental Instruction (SI) Leaders are peer tutors who collaborate with the course professor and specially trained Academic Success Center staff to assist students in specific courses. SI Leaders attend class and hold multiple review sessions each week. These specially trained tutors guide students as they review course content by utilizing creative, interactive study techniques.
Academic Probation Supports
REACH: Raising Expectations for Academic Change
Students on conditional academic standing are encouraged to participate in this Academic Success Center program designed to help them REACH their academic goals by providing them with the tools and strategies needed to succeed in their studies.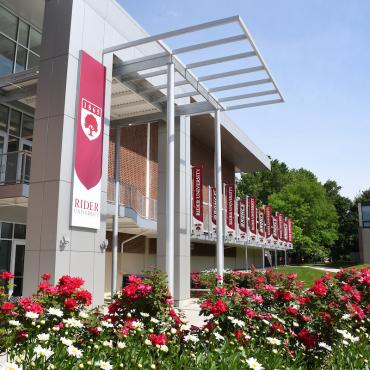 Connect with Us
The Academic Success Center offices are located in the Bart Luedeke Center, Suite 237. Additionally tutoring is provided in select residence halls and in other satellite locations. For more information about these Academic Success Center programs, please e-mail us at [email protected].
Meet the Staff