TRIO Programs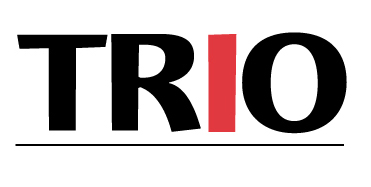 The Federal TRIO Programs are educational opportunity outreach programs designed to motivate and support students through the academic pipeline from middle school to graduate school. Established in 1965, TRIO Programs continue to ensure student access and retention by addressing the social, economic and cultural barriers to education in America. These programs provide direct support services for students who are primarily first-generation and income-eligible, leading them to enroll in college, achieve a bachelor's degree, and complete post-baccalaureate studies. Today, more than 800,000 students are served by over 3,100 TRIO programs nationally.
TRIO's pipeline programs are designed to:
Provide early intervention to young people in grades six through 12 (Talent Search)
Prepare pre-college students to enroll in higher education (Upward Bound)
Guide displaced individuals in preparing for college (Educational Opportunity Center)
Support students to excel and persist through college graduation (Student Support Services)
Train undergraduates for enrollment in graduate school through the completion of doctoral studies (Ronald E. McNair Post-Baccalaureate Achievement)
The educational and human services offered through TRIO are distinguishable because they are:
One-on-one and focused on early intervention
Performance and community based
Built on relationships in a supportive environment
Reality-based and committed to tough cases
Consistent, intense, comprehensive and cultural
---
Rider presently has two TRIO programs on campus: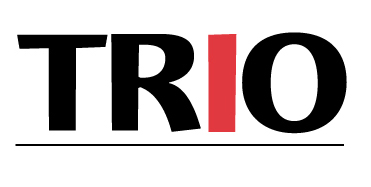 Student Support Services Program
Empowers students to succeed towards college completion and obtain career readiness!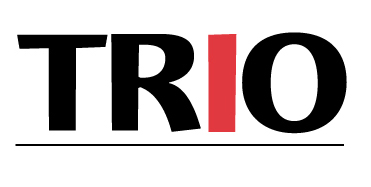 Ronald E. McNair Post Baccalaureate Achievement Program
Motivates students to pursue post-baccalaureate studies while fostering their preparation for graduate school enrollment!
---
TRIO Student Success
McNAIR: LUIS OVANDO '20
Scholarship support aids Rider science student aiming for research career
Biology major Luis Ovando is a McNair scholar, part of a national fellowship program for academically talented students
Read More
McNAIR: IMANI GUEST '18
Engaged Learning Program prepares Rider students for success on and off campus
Students like Imani Guest are reaping a significant return on investment in their education
Read More
McNAIR: KIMYATA VALERE '10
The Proof Is In Our People
Read More
SSS: ASHLEY MINTER '19
At National Press Club meeting, Rider alumna shares story of perseverance
Ashley Minter '19 overcame financial and personal struggles in obtaining a college education
Read More
SSS: KENNETH JOSEPH '10
Rider alumnus leads through service to others
Kenneth Jacobs '10 is dedicated to cultivating leaders and embracing his alma mater
Read More