For those of you who engaged with us this year, thriving means . . .
Image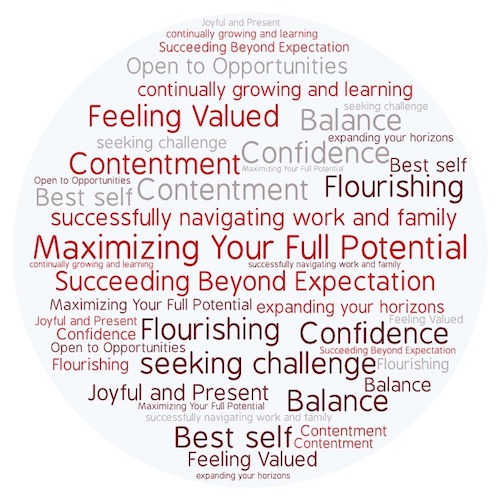 For those of us planning this year's Summit, thriving means all these things and more. . .
Thriving is also resilience in the face of change and adversity, requiring a deliberate and conscious decision to do more than simply survive.  It is a core tenet of leadership, one that is particularly relevant as we face a 'new normal' coming out of the pandemic and as we confront head on the challenges facing higher education today.  
Thus, was born the theme for this year's Mazzotti Women's Leadership Summit – Full Circle Thriving: An Intentional Choice.  
Registration Deadline: April 21