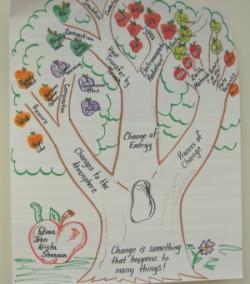 CONNECT-ED's mission is to support K-12 student achievement in science and mathematics through a content-rich, inquiry-centered, coherent system of professional development for their teachers. CONNECT-ED teachers learn the "big ideas" in science and math and how to use them as unifying themes – "connectors" – in instructional planning and curriculum development
CONNECT-ED is a consortium of 13 public school districts, one independent school, Rider University, Princeton University, Raritan Valley Community College, Bristol Myers Squibb Company, and the National Staff Development Council (NSDC) dedicated to creating a coherent system of professional development for teachers of science and math.
CONNECT-ED is a network of district-based Professional Learning Communities (PLCs) focused on collaborative teacher learning that embeds "big ideas thinking" in classroom instruction, student learning, and K-12 science/math programs.
CONNECT-ED is a unique model of K-12 teacher professional development built upon the big ideas in science and math.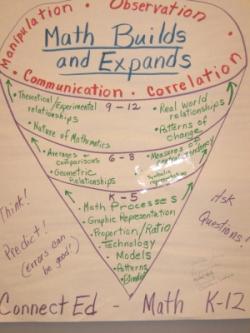 Big Ideas Thinking – It's All About Connections
Through CONNECT-ED, teachers gain an increased understanding of science and math content, insight into how students learn through inquiry, and experience using exemplary curricular materials.  Districts gain access to a regional network of CONNECT-ED Professional Learning Communities dedicated to student learning in science and math, and a network of CONNECT-ED Design Teams prepared to present an array of Big Idea Modules in science and math disciplines.