Friday, Mar 25, 2022
Dr. Kelly Bidle will lead the new college as dean
by Adam Grybowski
Rider University announced today a merger of two existing colleges to create the new College of Arts and Sciences. The restructuring, effective July 1, will merge the College of Liberal Arts and Sciences with Westminster College of the Arts. 
The new, single College of Arts and Sciences will consist of four schools, three of them new: Westminster Choir College, the School of Media and Performing Arts, the School of Humanities and Social Sciences, and the School of Science, Technology and Mathematics. 
"The creation of the new college will enable greater faculty and student connections across the University's programs and more interdisciplinary opportunities for students," says Provost and Vice President of Academic Affairs DonnaJean A. Fredeen, Ph.D.
Dr. Kelly Bidle has been appointed dean of the newly created College of Arts and Sciences. Bidle joined Rider's faculty as a biology professor in 2001and has served as the dean of the College of Liberal Arts and Sciences, Rider's largest college, since 2019. Her leadership supported the creation of the new $9 million wing of Rider's Science and Technology Center and its corresponding academic programs. She has also played an instrumental role in helping to shape Rider's ongoing response to the pandemic as co-chair of the University's COVID-19 implementation team.  
"Dr. Bidle has brought a commitment to excellence to dozens of academic disciplines, and I have complete confidence in her abilities to lead the new College of Arts and Sciences," Fredeen says.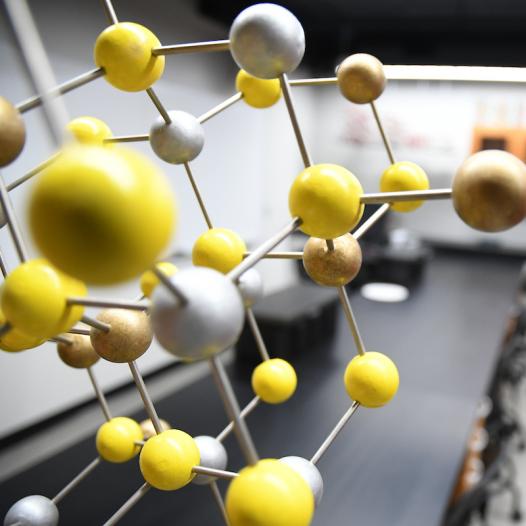 We believe this merger will foster creativity across disciplines and provide enriching new opportunities for research, collaboration and performance."
Bidle's leadership team will include two accomplished associate deans, Dr. Brooke Hunter and Dr. Jason Vodicka  '03, '09. Hunter is currently an associate dean of the College of Liberal Arts and Sciences and an associate professor of history. A two-time alumnus of Westminster Choir College as well as a singer, conductor and organist, Vodicka is currently the chair of the Choir College's Department of Music Education and an associate professor of music education. 
"We are extraordinarily lucky to have both Dr. Vodicka and Dr. Hunter on our leadership team," Bidle says. "They are each uniquely suited to contribute towards  helping Rider thrive in the years to come, all the while preserving and carrying on important legacies and traditions of our programs across the arts and science disciplines." 
Dr. Marshall Onofrio, who has served as dean of the Westminster College of the Arts since 2017, has announced his plans to retire in August. The decision marks the end of a more than 40-year career in higher education for Onofrio. "The merger is intended to extend and enhance his accomplishments in helping to create artists able to perform at the height of their abilities and thrive in an ultra-competitive 21st-century marketplace," Fredeen says. 
Despite the restructuring, Fredeen emphasized that the day-to-day academic aspects of students' lives will continue as usual with minimal disruption. "Our students should feel confident that this new structure and leadership will not impact the quality and delivery of their educational experience," she says. 
Likewise, the decision to preserve the unique identity of Westminster Choir College, which has operated under the umbrella of the larger Westminster College of the Arts since 2007, represents the continuation of Rider's ongoing commitment to its legacy of musical excellence. Since the Choir College was integrated into Rider's Lawrenceville campus in 2020, the University has invested more than $12 million into facilities and other accommodations to support Westminster students and faculty. 
While the merger will reduce expenses and save money — about $500,000 annually, based on initial calculations — Fredeen says the decision was inspired by a larger vision of integrating the humanities, social sciences, arts, mathematics, technology and science. 
"We believe this merger will foster creativity across disciplines and provide enriching new opportunities for research, collaboration and performance," she says. "The new College of Arts and Sciences will play a significant role in the transformative growth and leadership we seek to instill in our students."
Dr. Kelly Bidle has been appointed dean of the new College of Arts and Sciences

The new $9 million wing of the Science and Technology Center

Students and faculty work in the new wing of Rider's Science and Technology Center

Westminster Chapel Choir and Westminster Schola Cantorum perform in Gill Chapel, conducted by Dr. James Jordan

Dr. Brooke Hunter, associate dean of the new College of Arts and Sciences

Dr. Jason Vodicka, associate dean of the new College of Arts and Sciences

Students and faculty work off campus on a project

Video production in Rider's on-campus TV studio

A student demonstrates motion capture technology for the game design major

A student performs in a recent Rider Dances production

Journalism majors work in the media lab