Tuesday, Mar 14, 2023
Dr. David Aderhold '02 has witnessed a growing shortage of qualified teachers during his 25-year career in education
by Adam Grybowski
Image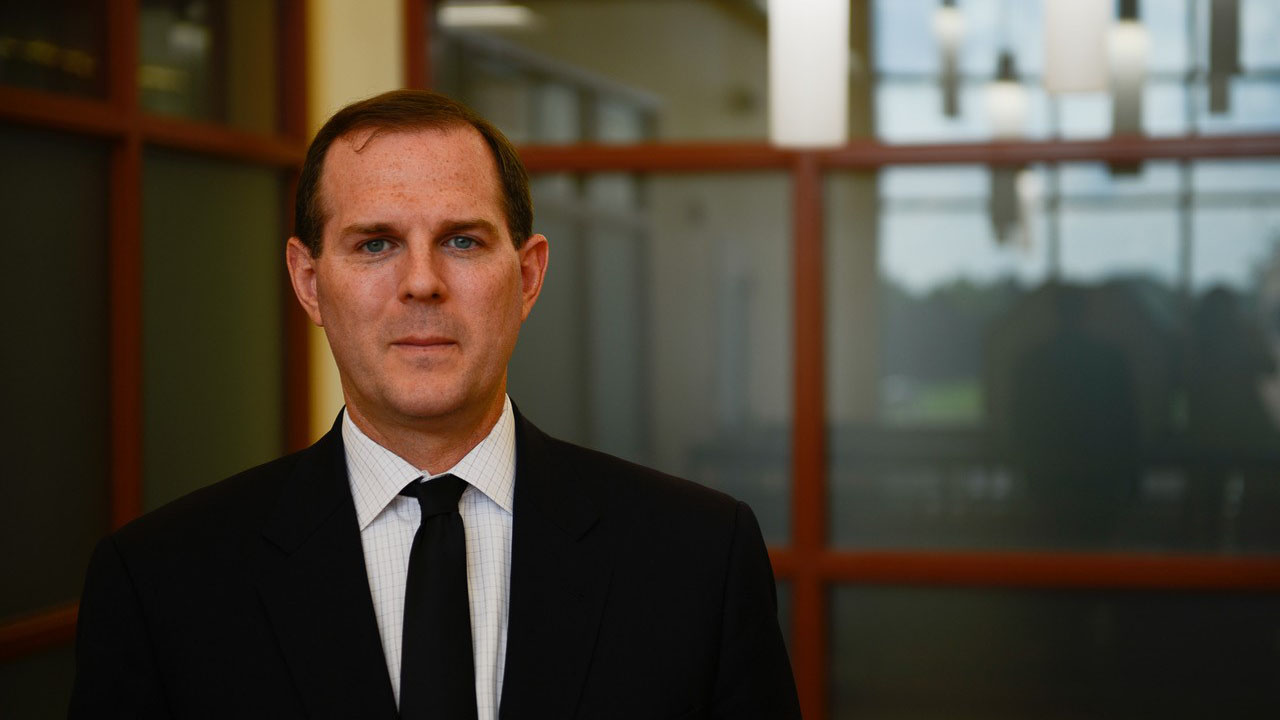 Dr. David Aderhold '02 was one of 23 people appointed by Gov. Phil Murphy to a task force charged with recommending potential solutions to staffing shortages in New Jersey's public schools. 
The Task Force for Public School Staffing Shortages in New Jersey was formed in December 2022 and submitted its initial recommendations in February, some of which were included in the governor's budget proposal for fiscal year 2024. 
For a decade or more, schools across the country have faced difficulty in filling vacancies for teaching positions and other support staff. The pandemic exacerbated those challenges, which Aderhold, the superintendent of West Windsor-Plainsboro School District in New Jersey, says are expected to grow worse in many school districts over the coming years. 
"We are all very optimistic and grateful that Gov. Murphy is putting direct attention on this topic," says Aderhold, an adjunct professor in Rider University's College of Education and Human Services, where he earned a master's degree in educational administration. "It needs the government's full attention. We don't have time to waste. We're going to have massive vacancies."
Aderhold's career in education has spanned 25 years, 21 of them in administration. During that time, he has observed that certain positions tend to always be hard to fill, such as those in special education and the fields of STEM (science, technology, engineering and mathematics). "What we're seeing today is a shortage in every category, from elementary ed straight through," he says. 
What we're seeing today is a shortage in every category, from elementary ed straight through."
The shortage of qualified teachers is being driven at least in part by two trends: fewer people are entering teacher preparation programs and more people are retiring or leaving the profession. Aderhold says about one in five teachers leave the profession within five years of starting. Like many others, he is sitting on open vacancies in his district and increasingly desperate to fill full-time positions and find substitutes to fill the temporary scheduling gaps that arise from routine events like teachers taking maternity leave. 
The task force met five times in December and January. Its initial set of recommendations includes a multitude of ideas to support educators and improve retention of current teachers, improve recruitment and training, and more. To help address the problem, Rider has announced a new scholarship program for eligible incoming first year and transfer undergraduate education majors, hoping it can contribute to attracting more future educators to the field. 
Aderhold says the task force expects its initial report to only be a first step, and that the members are hoping to be brought back together in March to work on next steps. 
"We have the responsibility to our citizens, our students and our taxpayers to produce highly educated students," he says. "In New Jersey, we have always done that well. We have been blessed to have great educators, but as they retire, are we going to be able to find the next generation of educators?"