Tuesday, Jan 24, 2023
Radio veteran John Mozes sees the new position as an opportunity for Rider students
by Tatiana Sciancalepore
Image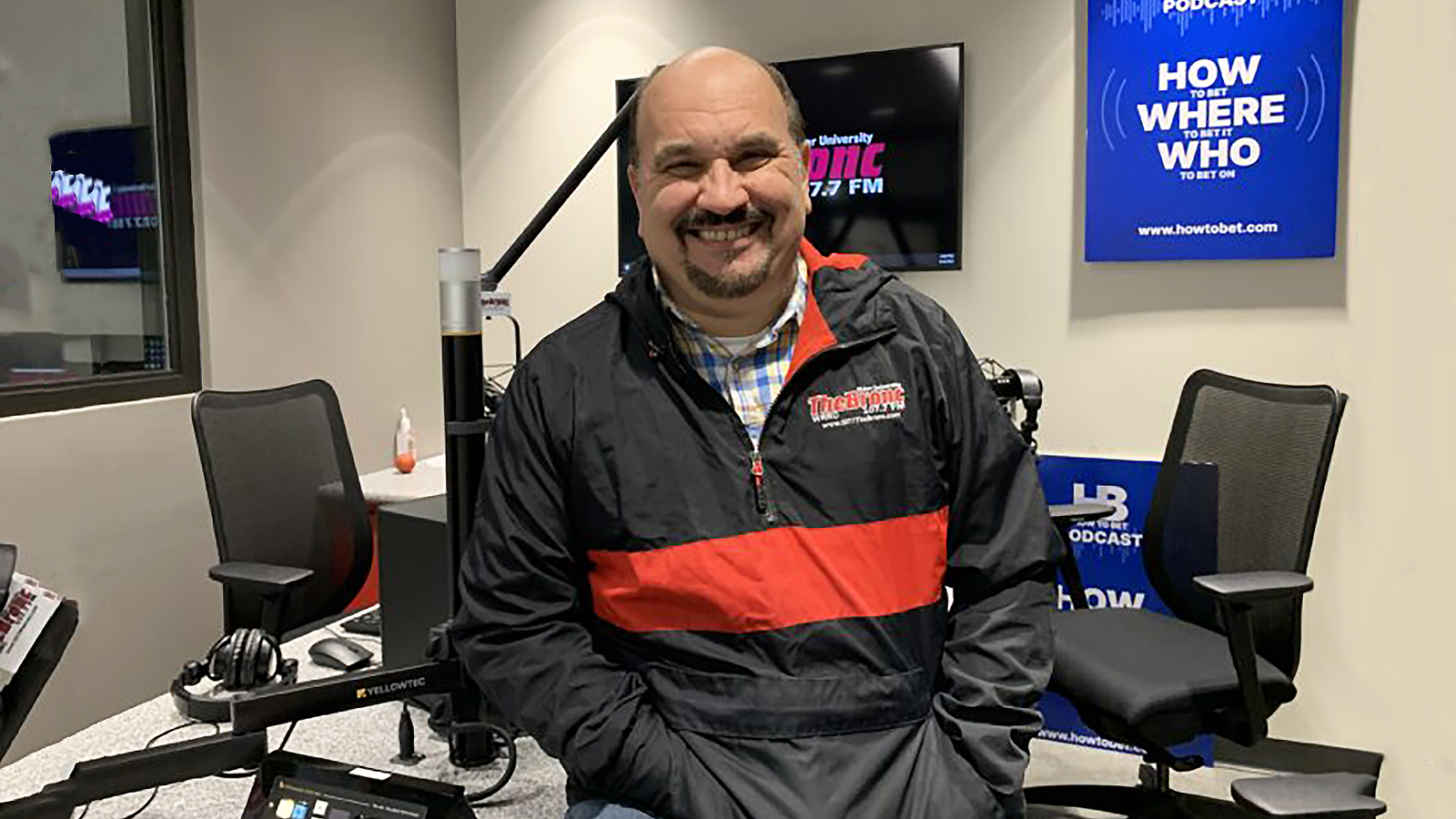 John Mozes, general manager for Rider University's 107.7 The Bronc WRRC-FM and 107.7 The Bronc Retro WRRC2, has been named chairman of the New Jersey Broadcasters Association (NJBA). 
NJBA is a non-profit organization that provides support to New Jersey's television and radio stations through educational, broadcast training opportunities, and assists its members with federal regulation compliance and procedures. As chairman, Mozes manages the NJBA leadership team as well as all of the organization's programs and financial needs. His new role has also provided additional connections in the industry from which his students are benefiting. Currently, several of Mozes' students are working and interning at NJBA member companies.
"It's a lot of additional work on top of the busy schedule we keep at 107.7 The Bronc," says Mozes, "but the opportunity to give my students and the station the exposure they deserve, makes the juggling act worth it." 
A more than 30 year radio veteran, Mozes began his radio career as creative director for Nassau Broadcasting. He joined the NJBA in the early '90s as part of the entertainment committee while working and performing as the "man on the street" for 94.5 PST's award-winning morning show, The PST Wake-Up Crew, and later co-hosting Philly Sports Live on ESPN 920 WPHY-AM.
In 2008, Mozes was offered and accepted the position of general manager for Rider's student-run radio station, 107.7 The Bronc, and has been excelling in it ever since. Mozes' effective managerial skills along with his teams of hard-working, creative students have made 107.7 The Bronc what it is today – one of the top college radio stations in the nation. 
The Bronc and its streaming counterpart The Bronc Retro have been nominated year after year for some of the most prestigious awards in broadcasting including their most recent nominations for eight Intercollegiate Broadcasting System Media Awards.
This prestige did not go unnoticed by the NJBA. In June 2010 Mozes was asked to join the general board as a college representative. "I sort of felt like I was sitting at the kids' table," he says. "There I was, the college guy, with all these big names like iHeart Radio, Townsquare Media and Beasley Media Group, but I had accomplished a lot at Rider and felt like I had legitimate insight to share with our membership." 
In 2021, then CEO and Executive Director for NJBA Paul Rotella asked Mozes to serve on the executive board as treasurer. He accepted and a year later was nominated for chairman.
"The broadcast industry is at a crossroads," says Mozes. "Local New Jersey radio wants to stay true to its roots for the millions of New Jerseyans we serve, but new media and new opportunities keep evolving. My hope as the NJBA chair is for our organization to continue to evolve with the times and always think 'future forward' for our member stations, so that we may continue to do what we do best, serve our communities through the power of radio."