Discover how Rider's graduate and continuing education programs can help you reach your career goals.
Rider University offers flexible degree and certificate options in business, education, counseling, psychology, cybersecurity, nursing and more that allow you to seamlessly integrate your education into your busy life. 
Learn more about Rider's career-focused graduate degrees and certificates and undergraduate degree completion options for adults at our Graduate and Adult Learner Open House. Register now to join us on Sunday, April 23. 
Date & Time
No dates or times currently scheduled for this event.
Here's what to expect:
Connect with program faculty and admissions counselors 
Learn about the application process, curricula and scholarships
See if you qualify for a tuition reduction as part of Rider's partnership program
Free course giveaway
One lucky attendee will win a free course! For your chance to win, make sure you officially check-in at the graduate and continuing education open house and are present when the winners are announced. See terms and conditions below for details.*
Questions? 
Contact us at 609-896-5036 or [email protected].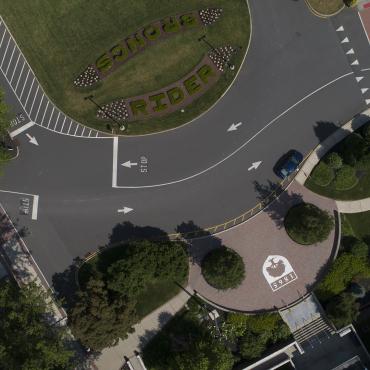 Getting to campus
Rider University
2083 Lawrenceville Road
Lawrenceville, NJ 08648
Get directions to anywhere on campus using our interactive campus map or download a printable version of our campus map here (PDF).
*Graduate and Adult Learner Open House Free Course Giveaway Terms and Conditions
Prize: One free three-credit course will be awarded. Prize value is based on posted tuition rates for graduate and continuing education students. Books, materials and fees are not included. The free course is to be redeemed during the student's first term at the University during the Summer 2023 or Fall 2023 semesters. The funds will be applied to the student's total term bill. The free course cannot be transferred, redeemed for cash or substituted by the winners.
Eligibility: Students must be accepted to Rider University as a graduate or continuing education student and must start their program in the Summer 2023 or Fall 2023 semester to receive the free course. For a chance to win, students must attend the Graduate and Adult Learner Open House on April 23, 2023. Student names will be collected during event check-in and students must be physically present at the event when the winner is announced. Household members and immediate family members of students are not eligible to enter or win.
Winner Notification: The winner will be selected in a random drawing during the Graduate and Adult Learner Open House and the student's name will be called after the welcome session at approximately 10:30 a.m. Students must be present to be eligible for a chance to win.
Grant Recipient Publicity: The winner will be required to supply their image and agree that by entering the giveaway, they grant to the University, without any limitation or further compensation or notice, the right to use and publish their name, appearance in videos, voice and/or likeness in any and all media, worldwide, for the purpose of advertising and promoting the University and for future grant/giveaway programs sponsored by the University.
The University reserves all rights to disqualify any participant, winner or submission and may refuse to award any prize to a person who is deemed ineligible and/or has violated any rule.