Recurring Gift Program
What is a Recurring Gift Program?
A recurring gift is an ongoing, specific gift amount determined by a donor that is charged monthly to a donor's credit card. Your recurring gifts will be a dependable source of support that Rider can count on throughout the year.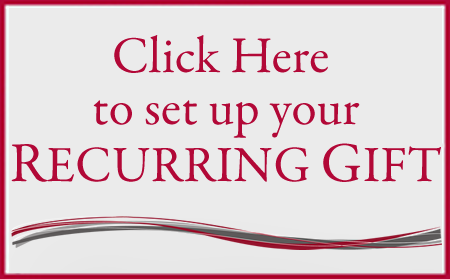 How Do I Sign-up?
You agree to a contribution amount – as little as $5 each month – and it will be charged to your credit card accordingly.
If you need to change or discontinue your monthly gift for any reason you may do so at any time by e-mailing the Annual Giving office at [email protected] or calling 609-896-5392.
Program Benefits
Spreading your support throughout the year is a convenient way to include your donations into your
personal budget. Monthly giving is the most cost efficient way to deliver your support.
Great satisfaction. You will know you are helping Rider provide an exceptional student-centered education every month.
Convenience. When you participate in Rider's Recurring Gift Program, your gift will appear each month on your credit card. We will send you a calendar year-end tax receipt each January to help in your tax preparations, and you will not receive phone solicitations or direct mail solicitations.
Reduced paperwork and administrative expenses. Automatic monthly payments mean more of your donation goes to where it is needed most.
Flexibility. If for any reason you wish to increase, decrease, discontinue your gifts, or change the credit card being charged, just e-mail the Annual Giving office at

[email protected]

or call 609-896-5392, and we will gladly accommodate you.
$5 per month = $60 per year
$10 per month = $120 per year
$25 per month = $300 per year
$41.66 per month = $500 per year
$83.33 per month = $1,000 per year
$208.33 per month = $2,500 per year
"Being able to use a credit card to give makes it a part of our monthly budget. We enjoy making it possible for students to attend such a phenomenal place."
• Charlene '67 and Stephen Weicksel '67
"I love the credit card monthly option because it's simple. I set up my monthly contribution and I can forget it. I know that I can budget and so can the University. Try it, you'll like it!"
"My recurring monthly contributions are automatically paid with my dividend miles credit card and help me earn points towards free travel."